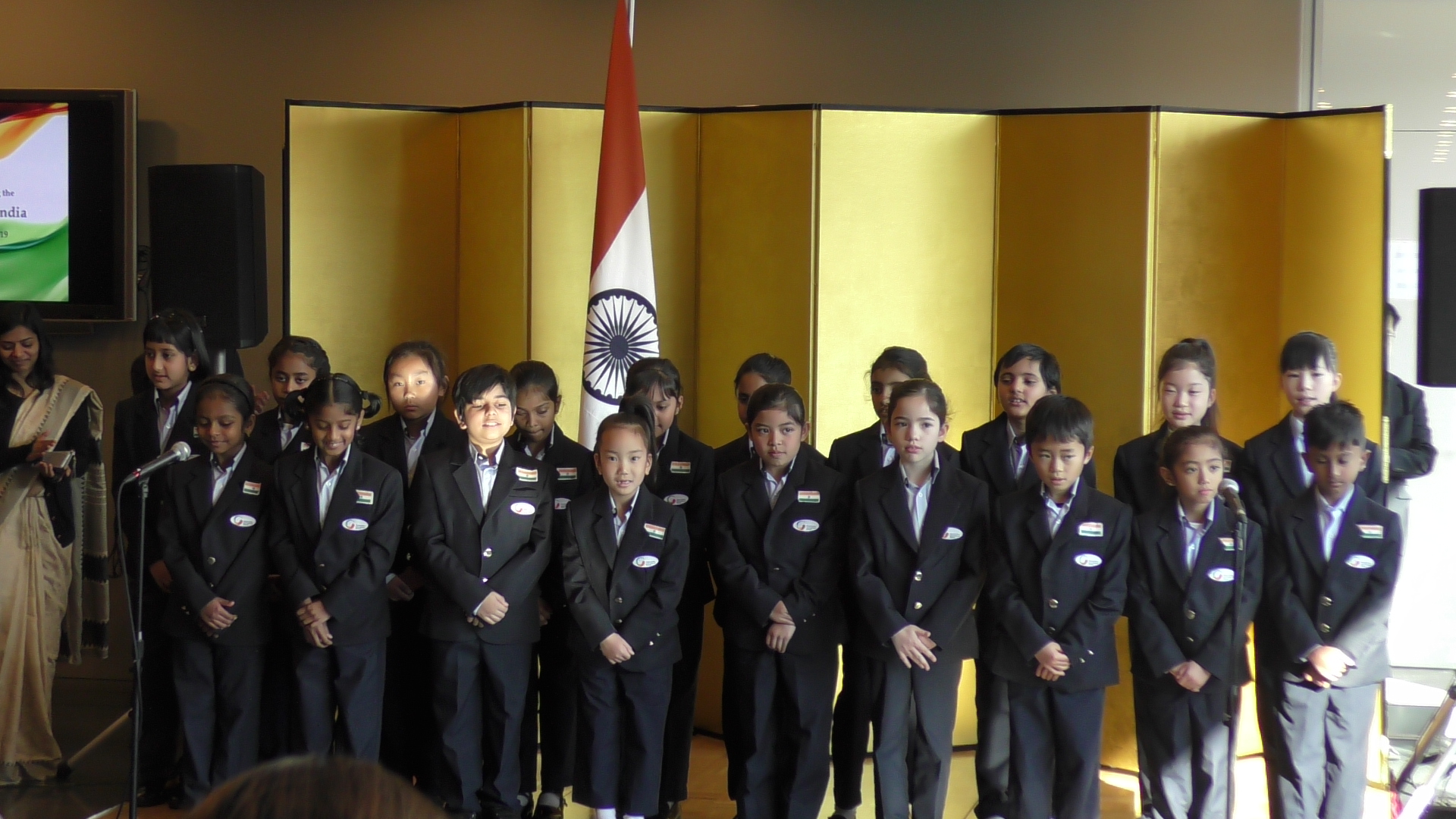 TOKYO, 2 FEBRUARY, 2019: GIIS Tokyo students joined the Indian diaspora at the
Indian Embassy in Tokyo on January 26, 2019, to celebrate India's 70th Republic Day.
Celebrations at the embassy began at 8:45 am and like every year, GIIS Tokyo students took part in the event. It was followed by the Indian flag hoisting by H.E. Mr Sanjay Kumar Verma, Ambassador of India to Japan.
Later, the Ambassador read the honourable Indian President, Mr Ram Nath Kovind's address to the nation.
The students of GIIS Tokyo sang the famous Indian patriotic song, "Hind desh ke niwasi", and performed exceptionally well. They were highly praised by the Ambassador and the Indian diaspora present at the event.
At both the Tokyo Campuses, special morning assemblies were held on January 25th to mark the occasion. The students sang patriotic songs, put up a skit and delivered speeches about various prominent figures of India's freedom struggle. A video showcasing the significance of the day was shared with the students during the morning assembly.
As per the 9GEMS educational framework, GIIS provides various opportunities to inculcate universal values and ethics in students and Republic Day celebration was one such example.