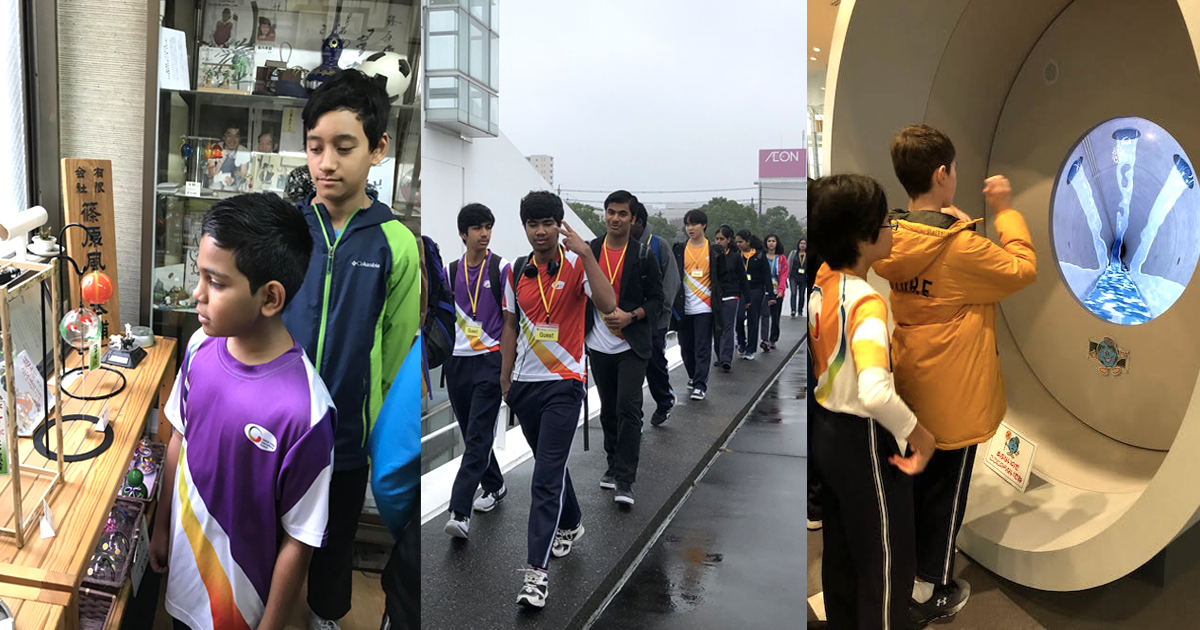 TOKYO, 20 NOVEMBER, 2018: GIIS Tokyo Higashikasai High School Campus students from Grades 4-11 had a great learning experience as they went on educational field trips - 'beyond the books', to three different locations on 9th of November.
Grades 8-11students were taken to Takenaka Research and Development Institute in Chiba accompanied by their teachers. Takenaka has the world's largest state-of-the-art R&D Institute. The trip was more than a mere visit as the students were briefed about the facilities at the institute and how Takenaka's planners, architects, engineers and contractors try to meet complex business needs with advanced technologies. A presentation on the history of Takenaka Corporation was given to the students, which is Japan's oldest general contractor with a rich history of over 400 years and has created Japan's most prominent architectural landmarks. The students were awe-inspired to see the sound and acoustic, wind-tunnel testing laboratories and other intricate systems. There was also a tour of the facility's vertical gardening projects.
Grade 7 students were taken on a tour to Shinohara Furin Honpo in Tokyo - one of the few glass wind chime factories existing in Tokyo. As many as 300-400 pieces of wind chimes are handmade by skilled craftsmen here every day. The fun-activities there included blowing the glass-balls in mid-air by using molten glass pipes and cutting-off the mouth of the molten glass. Later the students painted their wind chimes using intricate colours. After drying their wind chimes the students also attached strips of colourful paper to them with written messages.
The students of Grades 4-6 were taken to the Tokyo Sewerage Museum which is run by the Tokyo Metropolitan Government Bureau of Sewerage. They learnt surprising facts about Japan's sewerage system by exploring the museum's exhibits and experiencing what goes into keeping the city clean. They came to know how a sewerage worker operates the sewerage pumps and accesses the underground pipes. Next, the students headed to the central monitoring room and water analysis laboratories to learn the science behind the systems. The experience left the students with a profound appreciation for the city's sewerage workers. Students were also taken to the Ariake Water Reclamation Center, under the same facility, a separate sewage system water treatment facility.
All the trips were organised by Ms Neerja Koul, Head of the Mathematics Department, in assistance with the school's Japanese teachers, Ms Tomoko Kushida and Ms Satomi Ahmad.
All the students from Grades 4-11 thoroughly enjoyed the 'beyond the books' day.