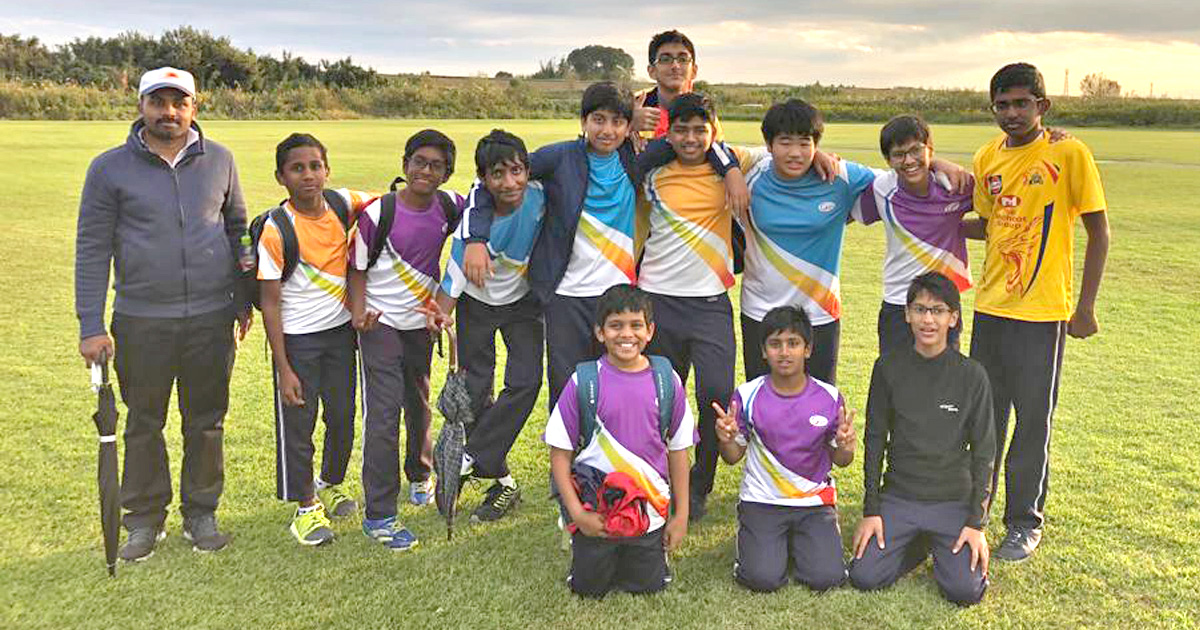 TOKYO, 24 OCTOBER, 2018: GIIS Tigers Cricket Academy played 2 matches, winning one, in a one-day Japan Cricket League organised by the Japan Cricket Association (JCA), held at the Fuji International Cricket Stadium, in Shizuoka Prefecture. Although the team lost the opening match, it bowled over the opponents in the second one.
This is the first time, GIIS Tokyo took part in the league and underwent 3 weeks of rigorous practice to prepare for the tournament. The team was coached and mentored by Mr Sajimon Narayanan. Mr Narayan, is proud of the team and confident that it will perform even better in the future after undergoing intensive practice and a regular fitness regime.
The JCA, that was established in 1984 in Tokyo, has been an ICC Member since 1995 and is the governing body for cricket in Japan that organises domestic cricket in the country. On 14th October, the academy organised an inter-club tournament in the Under-15 category, where the GIIS Tigers team participated and played with full zest.
Ritvij Tyagi, a Grade 10 student, was announced the stand-out bowler with four wickets in the second match.