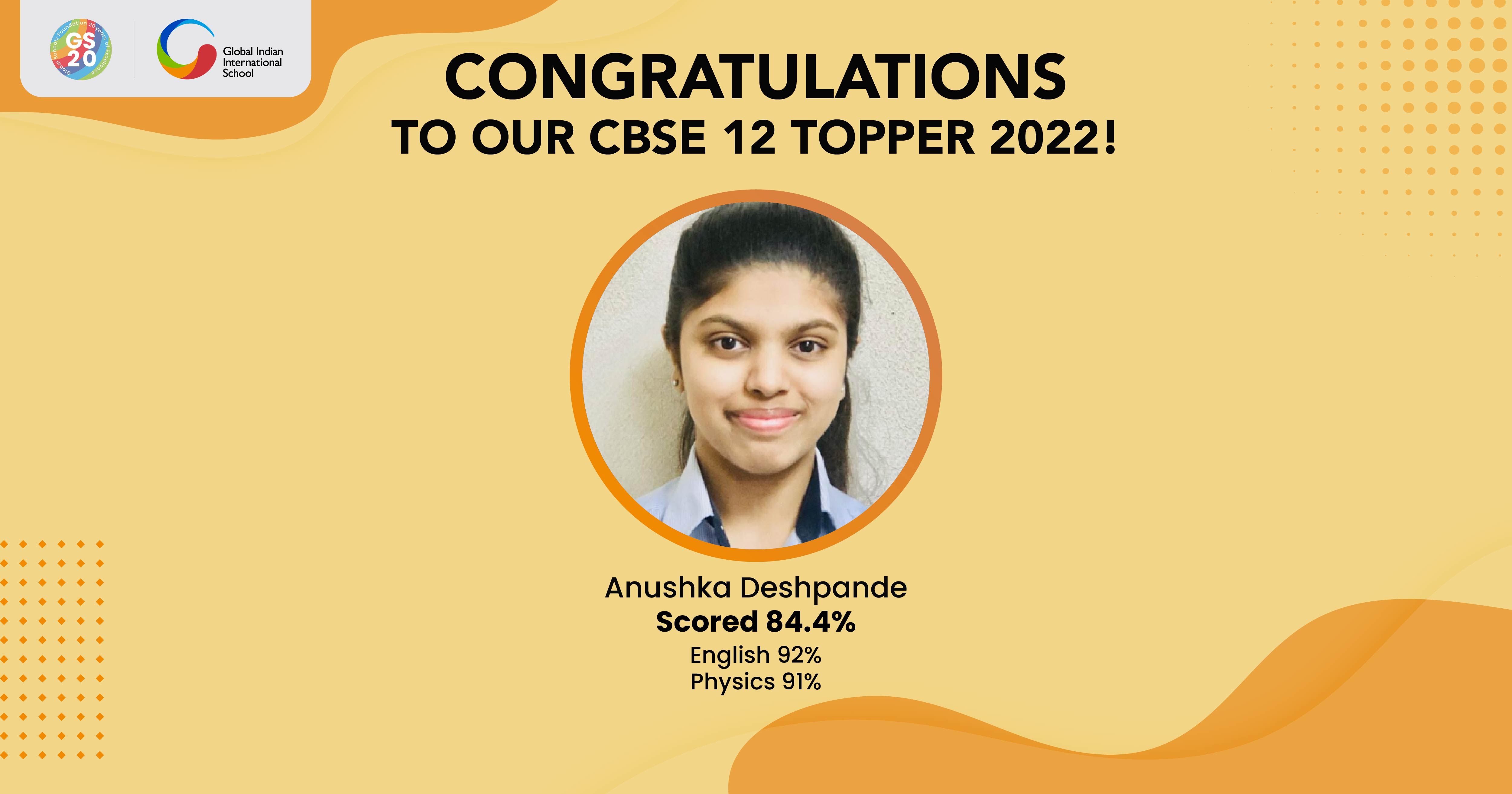 The students of GIIS Tokyo performed exceptionally well in the CBSE 12 Board results, according to the results that were announced by the board earlier today.
The school average for the academic year 2021-2022, is 84.4%.
Ms Anushka Deshpande topped the science stream with a score of 84.4%, and secured high scores in English, and Physics with marks above 90%. `
Despite being severely unwell, Ms Anushka persevered through her exams. We at GIIS Tokyo, laud the efforts of our CBSE topper, who courageously overcame her illness to appear for the exams and passed them with flying colours.
Ecstatic about the students' stellar achievements this year, Ms Madhu Khanna, Principal of GIIS Tokyo said, "This is an amazing result for GIIS Tokyo, and we appreciate the immense dedication of the students, along with the efforts of the teaching staff in facilitating the CBSE course.
Considering the unprecedented circumstances the students (and teachers) have experienced in the last 2 years, we have achieved a phenomenal milestone".
Some of the major highlights of this year's results are:
100% of students have passed the examinations

School Topper: Anushka Deshpande - 84.4%

School Average: 84.4%
GIIS Tokyo is one of the best CBSE schools in Japan to provide a balanced education through an award-winning 9GEMS pedagogy which prepares students for a better tomorrow.
GIIS Tokyo Communications