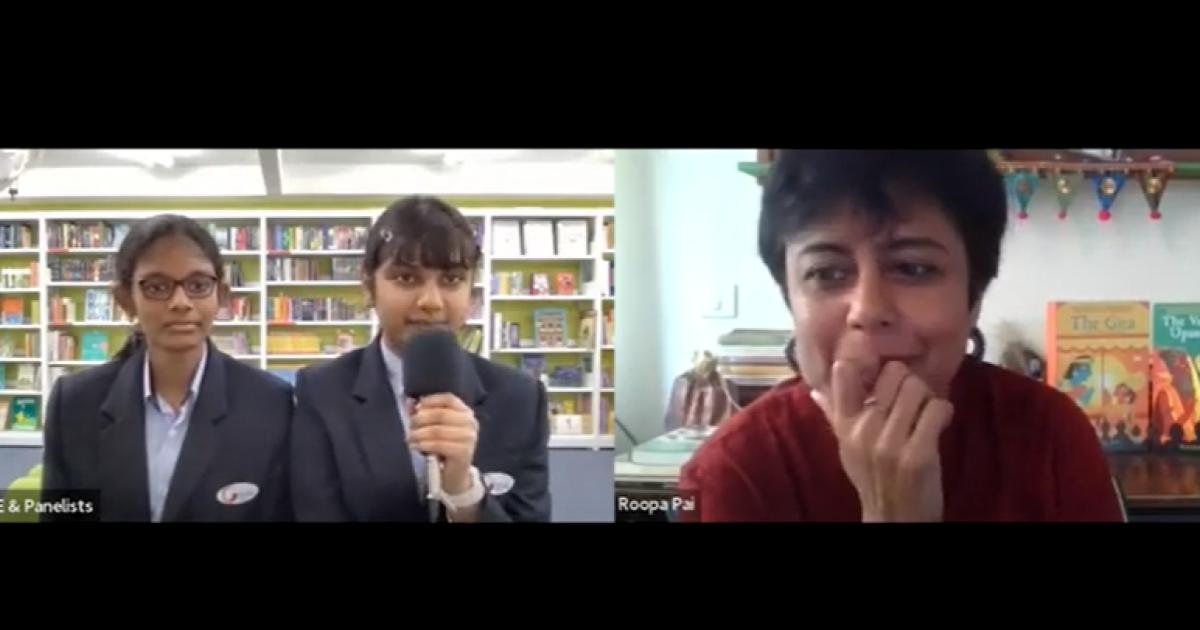 On 5th December 2022, GIIS Tokyo held its annual Book Week until 9th December.
During this year's Book Week, the students engaged in an enlightening webinar with renowned children's author Roopa Pai, one of the bestsellers of children's books, and a popular speaker in the Jaipur Literature Festival. She has an award-winning book on her list of many amazing books for children, which is 'The Gita for Children'. She also wrote its prequel 'The Vedas and Upanishads for Children'.
During the interactive session at Book Week 2022, the students discussed her journey, hobbies, the difficulties she faced, and how she overcame them.
The students of the NK campus also got some interesting insights about this creative field and the ups and downs of becoming a writer! Our students thoroughly enjoyed this conversation with Ms Pai.
Check out the full session at https://youtu.be/BrPsnCDUJRU and don't forget to subscribe to our YouTube Channel.
Bookweek is an annual event that takes place at the GIIS Tokyo Nishi Kasai Campus and is organized by the Library department.
You can also click this link to watch the students interact with beloved children's writer, Ms Sudha Murthy, to celebrate the annual BookWeek 2021- https://youtu.be/-YBY7v4uDDU
GIIS Tokyo Communications