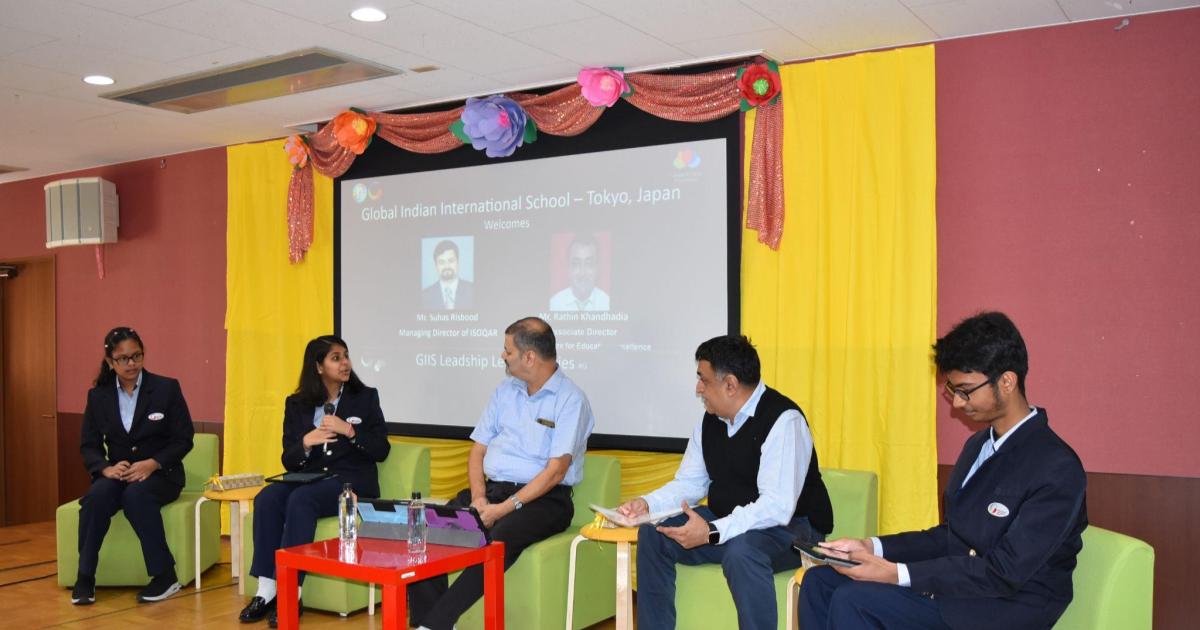 At GIIS Tokyo, we give importance to the inculcation of skills centring around the holistic development of each child. Amongst many practices like Kaizen, SDG Goals, and GEMBA stations, the Leadership Lecture Series is also included in this list.
On 20th April 2023, the LLS event was conducted at GIIS Tokyo's Nishi Kasai Campus and the topic was Sustainability of Innovative Schools as a Learning Organization. Global Schools have been rigorous including sustainability goals in the daily school schedule.
With such a relevant topic for the event, we were fortunate to have Mr Suhas Risbood as our Guest of Honour. Mr Risbood is the Managing Director of ISOQAR and has worked on 6 CDM projects including energy conservation, alternate energy generation, and bio-waste. He has also actively participated in implementing various steps towards the Sustainable Development Goals, in his home, which encourages others to do the same. The event also hosted Mr Rathin Khandhadia as our Guest of Honour, who is currently working on a framework for UN Sustainable Development Goals. With two such iconic personalities, the event was one of the most enriching sessions held in GIIS Tokyo.
The event was attended by secondary students from Grades 8-12 and the students learnt a lot from the one-hour session. Mr Risbood enlightened the audience with his vision with an impressive PowerPoint presentation. It was followed by a panel discussion where students from GIIS Hadapsar, Ahmedabad and GIIS Tokyo, Higashi Kasai asked pertinent questions which were addressed by Mr Khandhadia and Mr Risbood. The event was concluded with the felicitation of the Guests of Honour by Mr Sumit Mishra, the Country Director of Japan.
GIIS Tokyo Communications