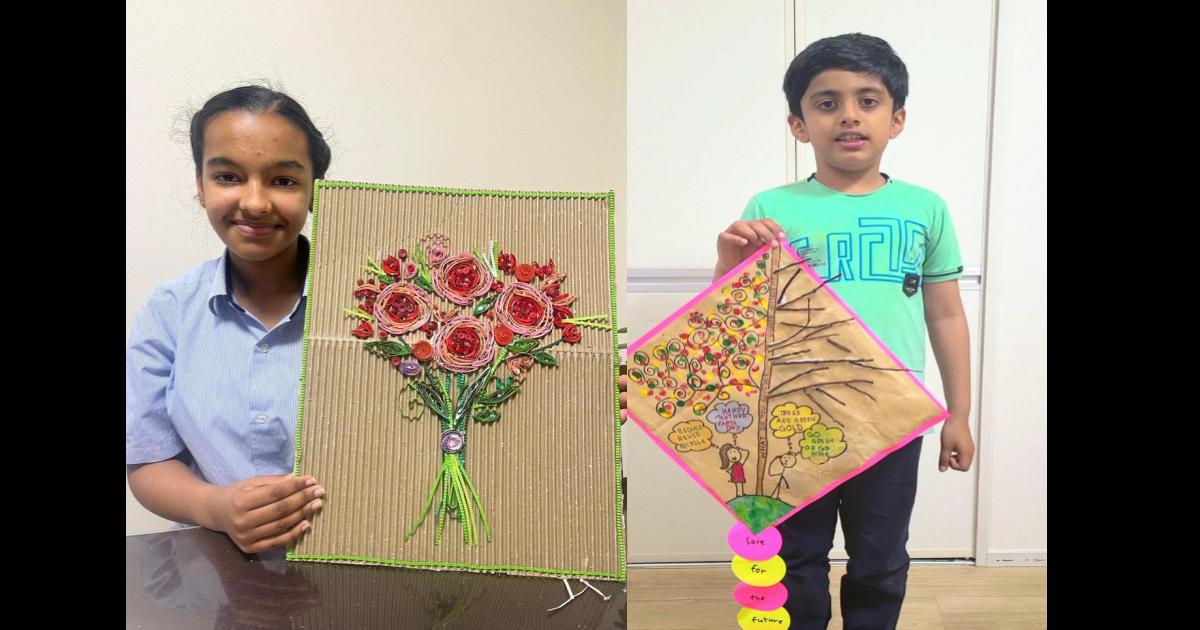 Vidya Bharati Chinmaya Vidyalaya, Jamshedpur, India, organized a virtual event to celebrate International Mother Earth Day on 22nd April 2023. The "GAEA 2K23: A CLARION CALL FOR ENVIRONMENTAL RENAISSANCE" was held for students of classes 1 to 10.
Many schools from India and across the world, participated in the event. One student, from each class, and each school were allowed to participate in this creative event. These students were assigned different subjects to work on, and they had to showcase their talent by making eco-friendly models based on the assigned theme while providing a relevant demonstration and presentation.

From GIIS Tokyo eight students participated in the event and two students won the competition round.
The winners were-
- Ramneek Kaur Sidhu from IGCSE 9, who won the 1st position in 'Floret Filigree: Paper quilling: Bouquet of Flowers
- Reyansh Keni from CBSE 2 won the 2nd position in 'Hang Glider: My kite with my message'.
GIIS Tokyo Communications