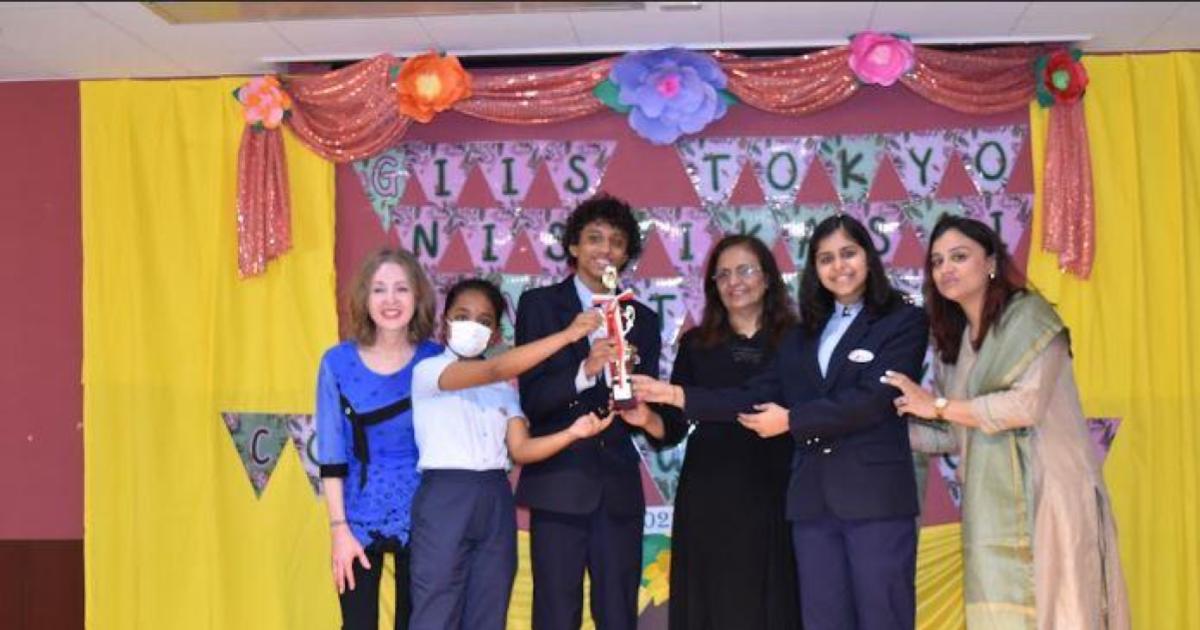 On April 25th,2023 the staff and students of Nishi Kasai Campus at GIIS Tokyo celebrated its Recognition and Rewards ceremony for its House activities that were conducted during the Academic session 2022-23.
This event was commemorated to honour and acknowledge the hard work and passion of the students, along with the House wardens and teachers for conducting and participating in various activities throughout the academic year.
The Principal of GIIS Tokyo, Ms Madhu Khanna, addressed the gathering by congratulating the winners and appreciating them for their efforts. She inspired the students to keep aspiring for higher achievements and continue to participate with the same zeal and passion during all the sports, academics, and House activities. The trophies awarded to the winning houses belonged to three categories - sports, academics and overall performance.
In the Sports category, Orchid House and Hibiscus House shared the Trophy which was received by House Wardens, House Captains and House Vice Captains.
For the Academic performance, Sunflower House bagged the trophy which was received by their House Warden and House Captains and Vice Captains. Lastly, the overall trophy was won by the Orchid House which was received among cheers by the Warden, Captain, and Vice-Captain.
GIIS Tokyo Communications