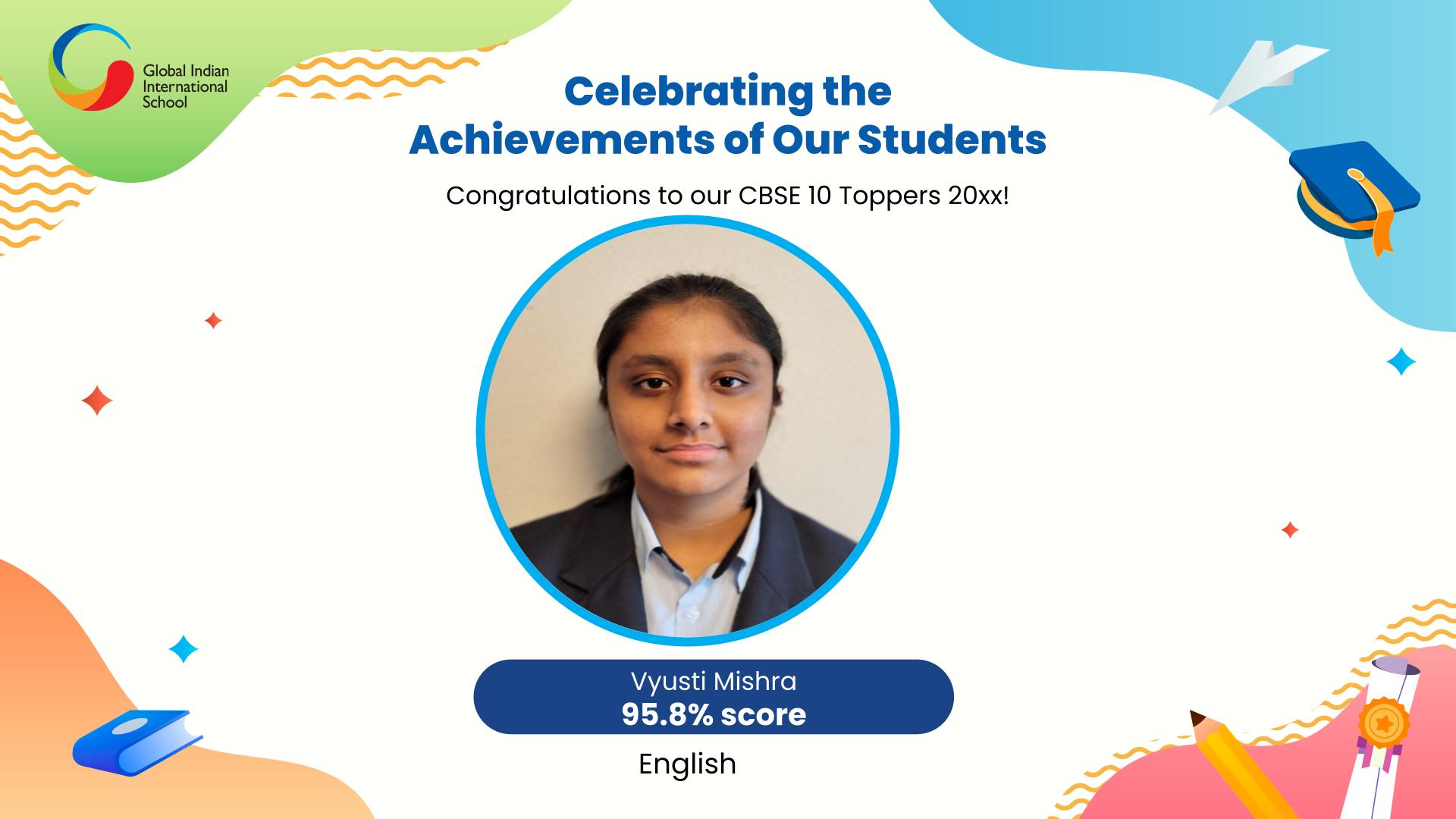 Students of GIIS Tokyo achieved a noteworthy academic feat in the recently announced CBSE Grade 10 results with 100% of students passing the exams and the school average coming to 90.4%.
Vyusti Mishra topped the GIIS cohort with 95.8% and emerged as a topper in English with marks above 95%
Some of the major highlights of this year's results are:
100% of students have passed

School Average Score (Best 5 subjects) - 90.4%

School's Highest score - 95.8%

Number of students who appeared - 10

Percentage of students scoring above 90% - 60%
This Academic year was the first time that GIIS Tokyo introduced the Commerce stream and our students performed exceptionally by scoring 83 in Political Science.
Ecstatic about the students' stellar achievements this year, Ms Madhu Khanna, Principal of GIIS Tokyo said, "This is an amazing result for GIIS Tokyo, and we appreciate the immense dedication of the students, along with the efforts of the teaching staff in facilitating the CBSE course"
GIIS Tokyo is one of the best CBSE schools in Japan to provide a balanced education through an award-winning 9GEMS pedagogy which prepares students for a better tomorrow.
GIIS Tokyo Communications