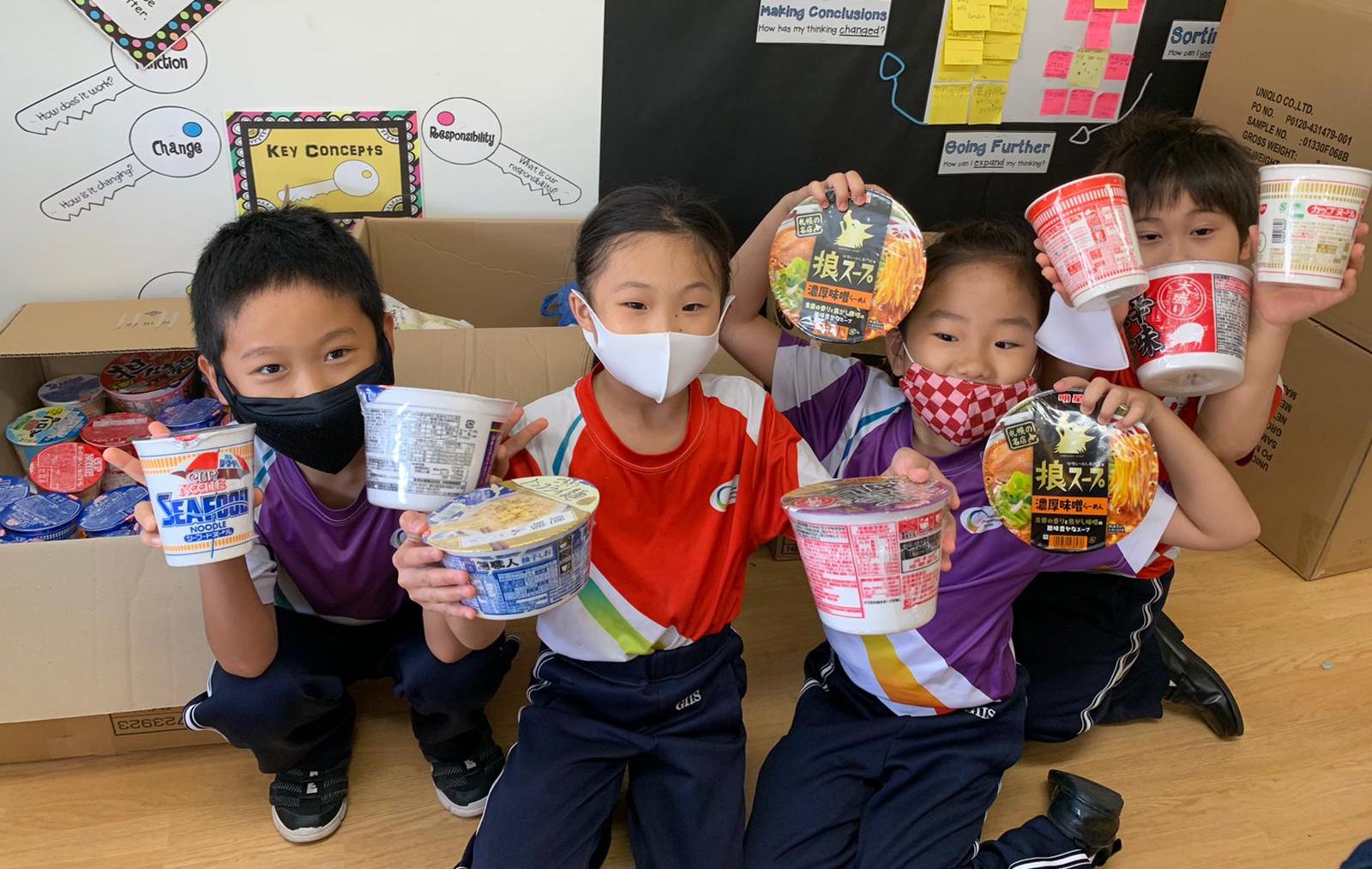 Drive the Pantry is an annual food drive conducted at GIIS Tokyo since 2017. It was started by Ms. Aditi Patki as a SEWA project. It was later developed as a Quality Circle and it has been sustained since then every year.
The collected food is delivered to a food bank in Tokyo – Second Harvest Japan.
Every year the initial announcement and introduction to new students and teachers is done during the weekly assembly in April.
The overall coordinator is Ms. Kavita Patil. The other coordinators in the team change every year. It has become a norm now that the students are encouraged to donate the food items by using money earned by them.
This year due to the COVID 19 Pandemic, the weekly assembly announcement for the initial introduction was virtual.
The responsibility was handed over to a team of students from grades 8A and 8B CLS.
They did a very good job of this by creating a PowerPoint presentation. This PPT had all the information about DTP conducted since 2017, statistics about the amount of donation collected, the different food items which were donated every year, etc.
The teachers' team finalised the food items as Rice and Cup noodles. There was no limit to the quantity of food to be donated. One or both of the items could be donated.
The collection week was finalised to be the last week of August. (31/8 to 4/9)
The delivery date was marked off as 11th September.
The teachers' team along with Sano san arranged for sturdy boxes to be kept in each classroom and the staff rooms.
All students and staff donated enthusiastically.
The two food items were segregated into separate boxes, the correct amount was noted down and the boxes were sealed and dispatched to the 2HJ office by Sano san and Mizuno san. The support staff and the coordinators took up the responsibility of packing the boxes.
The total count for the donation was as follows:
RICE:
Kindergarten SSD Campus – 48 kg
Primary NK Campus – 138 kg
PYP HK Campus – 51 kg
Grades 6 – 12 HK Campus- 67 kg
CUP NOODLES:
Kindergarten SSD Campus – 261 cups
Primary NK Campus – 380 cups
PYP HK Campus – 253 cups
Grades 6 – 12 HK Campus- 157 cups
The students even composed a nice rap song and sang it themselves.
The names of the students are as follows:
Alaina Santosh
Ananya Garudadri
Kanak Arjunwadkar
Lavanya Bali
Manami Rajapakshe
Nihar Parmar
Sachchit Niranjan
Shrey Chaskar
Shrida Devaki
Siri Karpe
Yashaswini Hemananda
Yumi Hayashi
This year due to the pandemic situation, as many students are not attending the school physically, the amount of food collected was slightly lesser than the previous years.
But there were many students who were eager to donate and they made arrangements for their donations to reach the school even if they were unable to go to school.