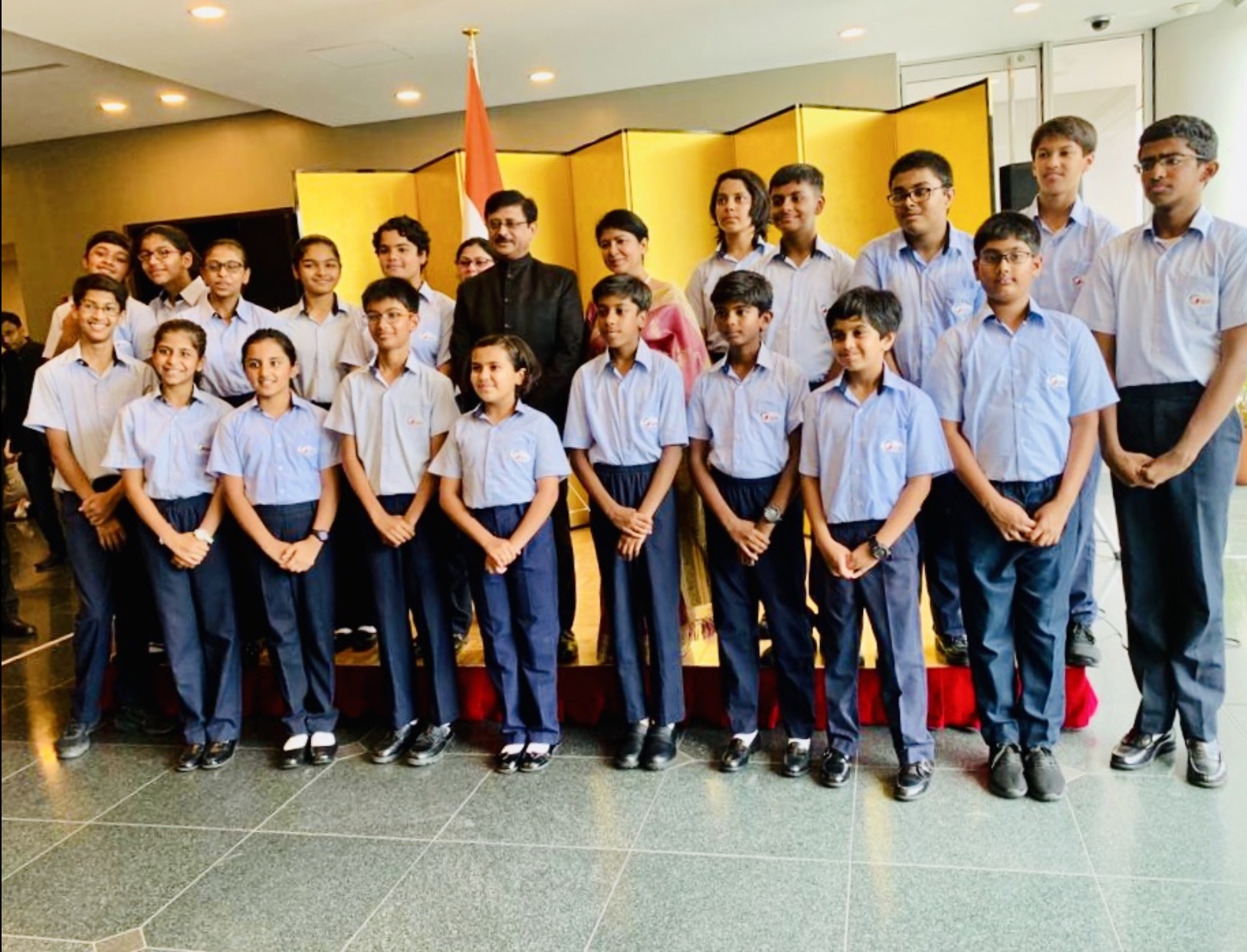 GIIS Tokyo student choir participated in the celebrations of India's 73rd Independence Day celebrations at the Indian Embassy in Tokyo on August 15, 2019.
Celebrations at the embassy began with great enthusiasm. People across all sections of society had gathered for the event, including the growing Indian community in Tokyo and various media representatives.
The Ambassador of India to Japan, H.E. Mr. Sanjay Kumar Verma, unfurled the Indian national flag, which was followed by the singing of India's National Anthem. The Honorable Ambassador addressed the gathering and read out the President of India's address to the nation on the eve of the 73rd Independence Day of India.
The students of Global Indian International School, Tokyo sang a fusion of several patriotic songs. The audience was left spellbound because of the beautiful rendition of the songs by the student choir of the school.
The entire event was coordinated by Ms. Sarbani Choudhury who also played the keyboard for the students at the event with Master Archit Choudhury on Tabla.
The students of GIIS Tokyo were praised for their outstanding performance. H.E. Ambassador Mr. Sanjay Kumar Verma also congratulated the students.
The event came to a close after a brief photo session.