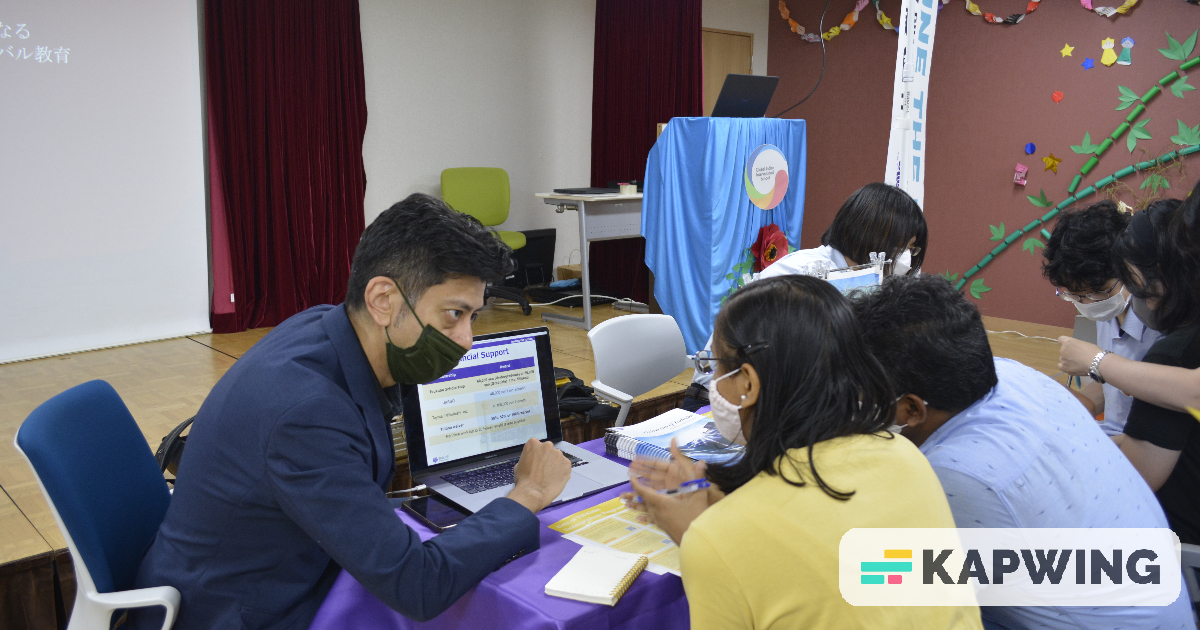 On Saturday, July 09 2022, the Career Counselling Department of Global Indian International School (GIIS) Tokyo organized a university fair in its Higashikasai Campus.
13 universities in Japan (including one from Singapore) that provide English-based study joined the event.
The participating universities included Nagoya University, Nagoya University of Commerce and Business (NUCB), Eikei University of Hiroshima, Lakeland University Japan, Temple University, Ritsumeikan University, Sophia University, Okayama University, International College of Liberal Arts at Yamanashi Gakuin University (iCLA), SWISS Education (Singapore), University of Aizu, University of Tsukuba.
Representatives of the participating universities set up their booths in the GIIS Tokyo Higashikasai campus auditorium and distributed brochures/leaflets and information materials to the participants along with face-to-face queries from students and parents.
The event encompassed two segments: physical event (from 10:00 am to 1:00 pm), and virtual event (from 1:00 pm to 2:30 pm). At the beginning of the physical event, Dr Md. Mukhlesur Rahman, the Career Counsellor of GIIS Tokyo welcomed the students, parents, and university representatives to the fair and demonstrated key issues of the event.
During the physical session, a total of 146 participants visited different booths in the three-time slot from 10:00 am to 1:00 pm, and discussed admission-related information with the university representatives.
The physically attended participants included a wide variety of students and parents mostly GIIS Tokyo students, as well as students and parents from other schools who were seeking university admission-related information.
In the virtual segment, the Principal of GIIS Tokyo, Ms Madhu Khanna, delivered a welcome speech to the participants. The virtual event attendees were from Singapore, Saudi Arabia, Malaysia, India, and Japan.
Around 250 participants were registered for the virtual session where each university provided a 4-minute presentation about their respective admission system, followed by a minute for answering any questions. In addition, each participating university attended a breakout room where they directly addressed any doubts from the virtual attendees.
Before starting the breakout session, Dr Rahman also extended his vote of thanks to all the participants, university representatives, and additional staff members who helped make the event a success.
GIIS Tokyo Communications