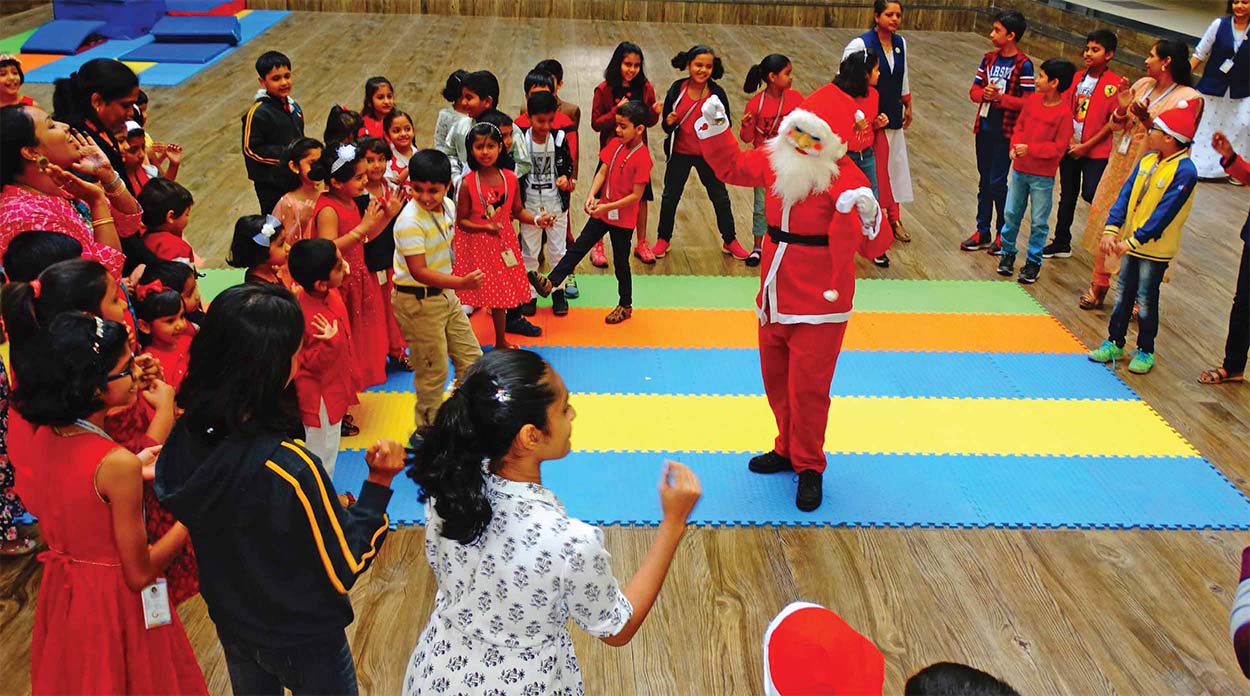 Global Indian International School (GIIS), Smart Campus, Hadapsar organized a Christmas Party for the students & staff members of the school. The day started with a special assembly by the Pre-primary wing and was followed by a quiz based on aquatic animals. The teachers of Pre-primary & primary took an active part in a skit, depicting the birth of Jesus Christ. The students were exhilarated to see their teachers perform. For some students, it was a surprise.
The tiny tots of Pre-primary wing danced on the Christmas carol 'Dashing through the Snow' & thoroughly enjoyed doing so. They also participated in activities of making socks & Christmas trees.
Children from grades 1-3 sang Christmas carols in English & French. It was followed by more of English carols by the students of Grades 4-6. As the students were singing & dancing, Santa Claus visited them, danced with them & distributed cakes & chocolates.
The Principal addressed the students and shared some good habits which they should imbibe in their daily lives. She emphasized on the core values of honesty, sincerity, punctuality, patience, loyalty, etc. Lastly, a special movie session was organized for the kids to enjoy and leave happily for their vacations that followed.