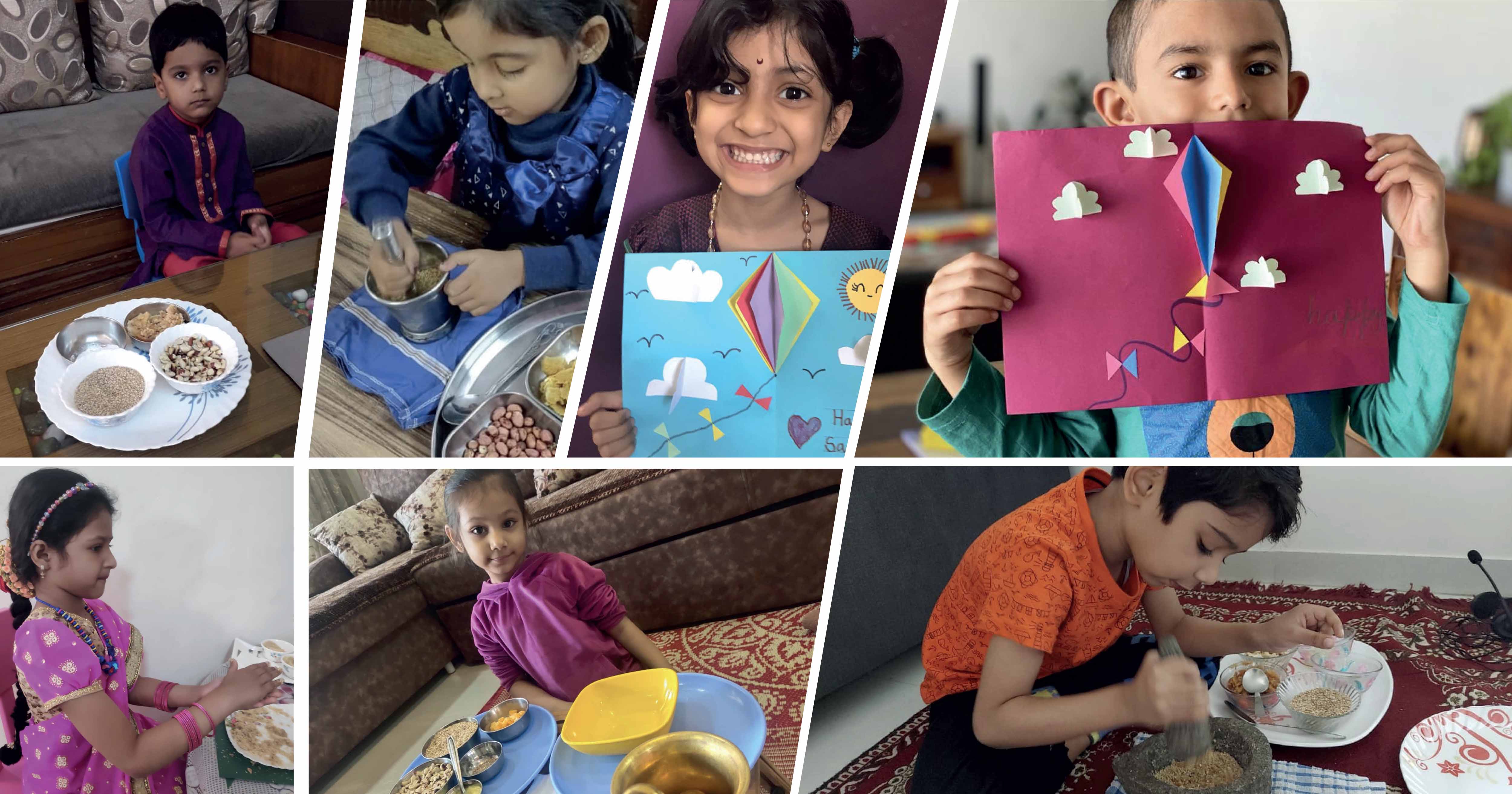 The Global Indian International School (GIIS), Smart Campus, Hadapsar celebrated the harvest festivals of India and is believed to be the oldest forms of festivals around the world.
Makar Sankranti is one of the most widely celebrated harvest festivals of India. Also known by various names Magh Bihu, Pongal, Uttarayan, Lohri, Khichdi, and so on. On this day, Hindus take a dip in the holy water of the Ganga whereas in Gujarat people celebrate the day with kite flying and making delicacies.
To teach the children about the rich culture and to celebrate Makar Sankranti, an interactive session was organised for the students of Grade 1 to 5.
The students were seen quite excited during their online class as they learnt about the festival in detail. The main objective behind the virtual celebrations was to keep cultural beliefs alive and to create a spirit of joy in students. Also, this festival allows each child to indulge in various activities and explore their creativity through online mode.
The significance of the festival was highlighted with the small documentary based on the festival. To bring out the true essence of the festival, students were encouraged to make pop-up kite cards with a wonderful message on them.
The teachers integrated the celebration with an EPL(Exercise of Practical Life) activity of pounding where students participated enthusiastically; they pounded the sesame seeds, peanuts, and jaggery to form a fine mixture which was finally rolled between the palms to make sumptuous sesame jaggery laddu which is apt for the occasion of Makar Sankranti.
At last, the student distributed the hand-made sweets to their loved ones and wished them in their traditional ways. It was indeed a memorable moment for students, parents, and teachers as they came together virtually and boosted the spirit of celebration.