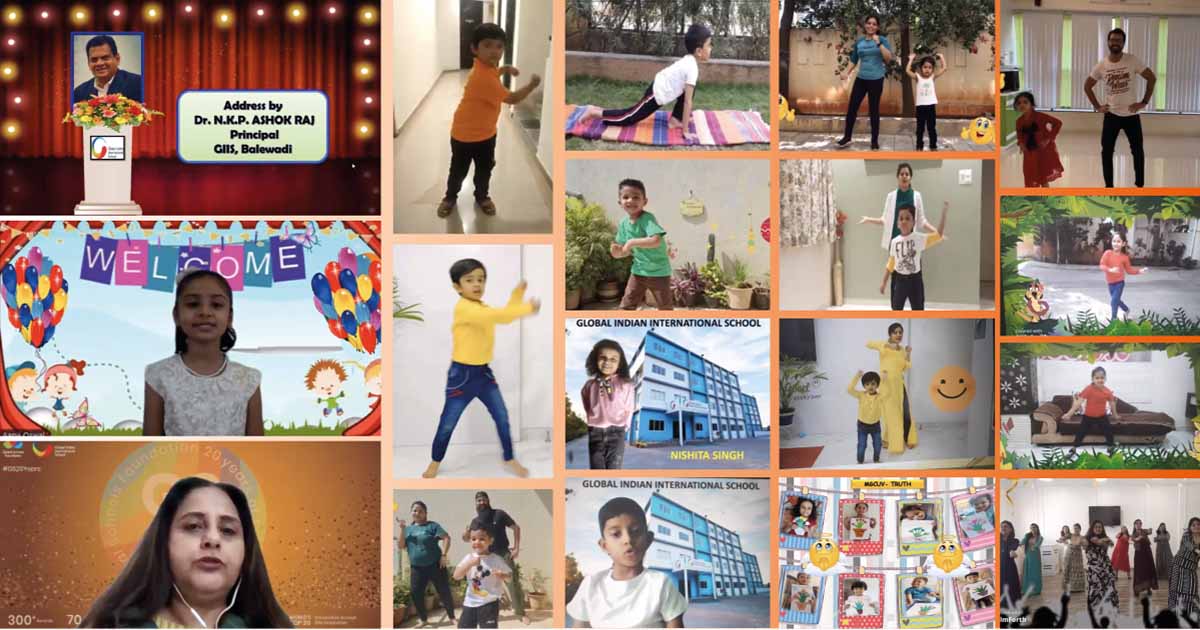 The GMP Annual Day 'Sparkles' turned out to be a glittering affair as it was held with the pomp and show virtually at GIIS Smart Campus Balewadi on 26th February 2022.
The event witnessed enthusiastic participation from students of Nursery, K1, K2, parents and teachers alike who were glued to their screens right from the start. The Guest Of Honour of the event was Ms Vaishali Borde, Head- GMP and Co-scholastics.
The programme started with speeches of Ms Vaishali Borde followed by Dr N. K.P. Ashok Raj, Principal, GIIS Smart Campus Balewadi.
After the speeches, it was time for the Welcome Song, which was presented by the students of K2.
Later a mesmerising dance performance by students of Nursery, K1A, K1B, K2A and K2B in which parents also participated with equal interest kept the audience wanting for more.
It was then time for acknowledging the achievements of students who displayed a remarkable performance in Inter and Intra-school competitions. They were felicitated by virtual certificates.
This helped in boosting the morale of the little ones and gave them the inspiration to keep giving their best in the years to come.
The audience which included the students, parents and teachers went down memory lane as glimpses of the years' assemblies, activities of I-Care, Colour Day and Mahatma Gandhi Center For Universal Values (MGCUV) were shown through videos.
The students and parents lauded every performance and the winners throughout the event. This was evident in the comments section which was filled with praise.
At the end of the event, the teachers put up an enthralling dance performance which was enjoyed by all.
The event ended with the vote of thanks which was given by Ms Priya Johari, Academic Coordinator Pre-Primary.