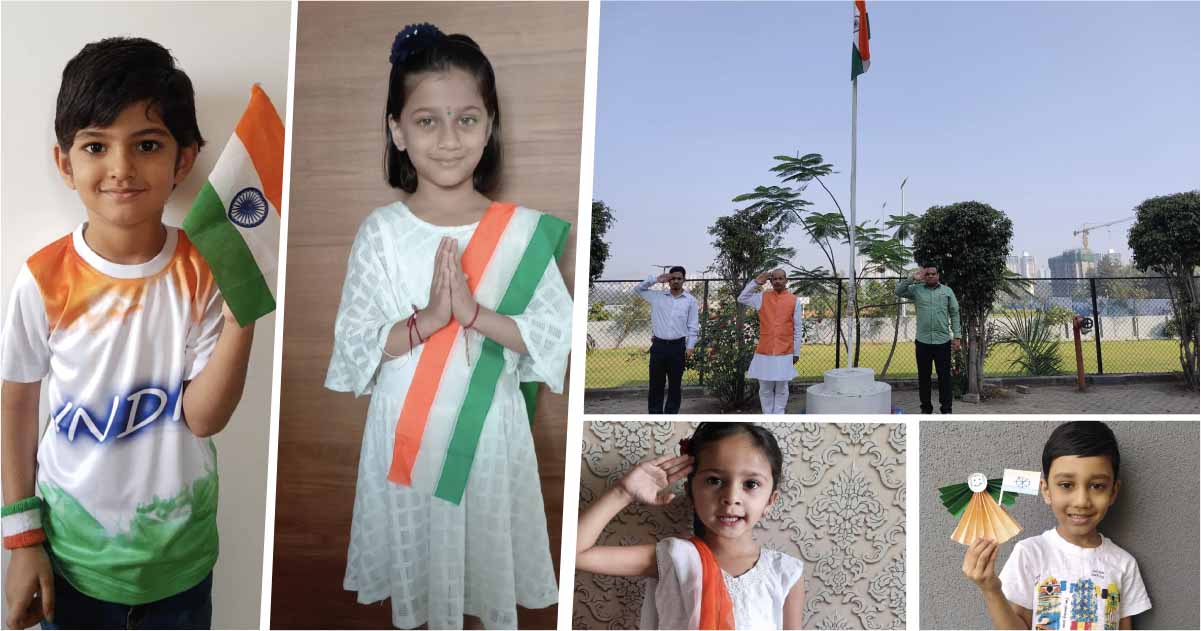 The 72nd Republic Day was celebrated at the Global Indian International School (GIIS), Smart Campus Balewadi, with great zeal and zest. The event commenced with the flag hoisting ceremony by our respected principal sir, Dr. NKP Ashok Raj, and other staff members (admin and Teachers) who were also present to grace the occasion at the campus. Following by a rendition of the National Anthem and a small patriotic speech was delivered by the school principal.
The students from Nursery to Grade 10th participated along with their parents in several cultural activities such as singing and dancing to Bollywood patriotic numbers. The students, parents, and staff members were all dressed in tri-colour themed costumes. Each member performed extra-ordinarily during the virtual celebrations. The activities kept students engrossed throughout that helped in developing their fine motor skills.
The teachers also explain the significance and importance of the day. The tiny tots from the pre-primary wing were asked to use their creative imagination and draw the national flag with the available resources at home. It was indeed a memorable online event that allowed the parents along with their children to share their creativity with everyone. The key objective behind this celebration was to inculcate the values of patriotism among GIISians and make them aware of the importance and contribution of the freedom fighters.
At GIIS, Republic Day is celebrated every year with a lot of excitement and grandeur.
It was a delight to watch all the students performing with their parents on the occasion and spread the message of unity in diversity.