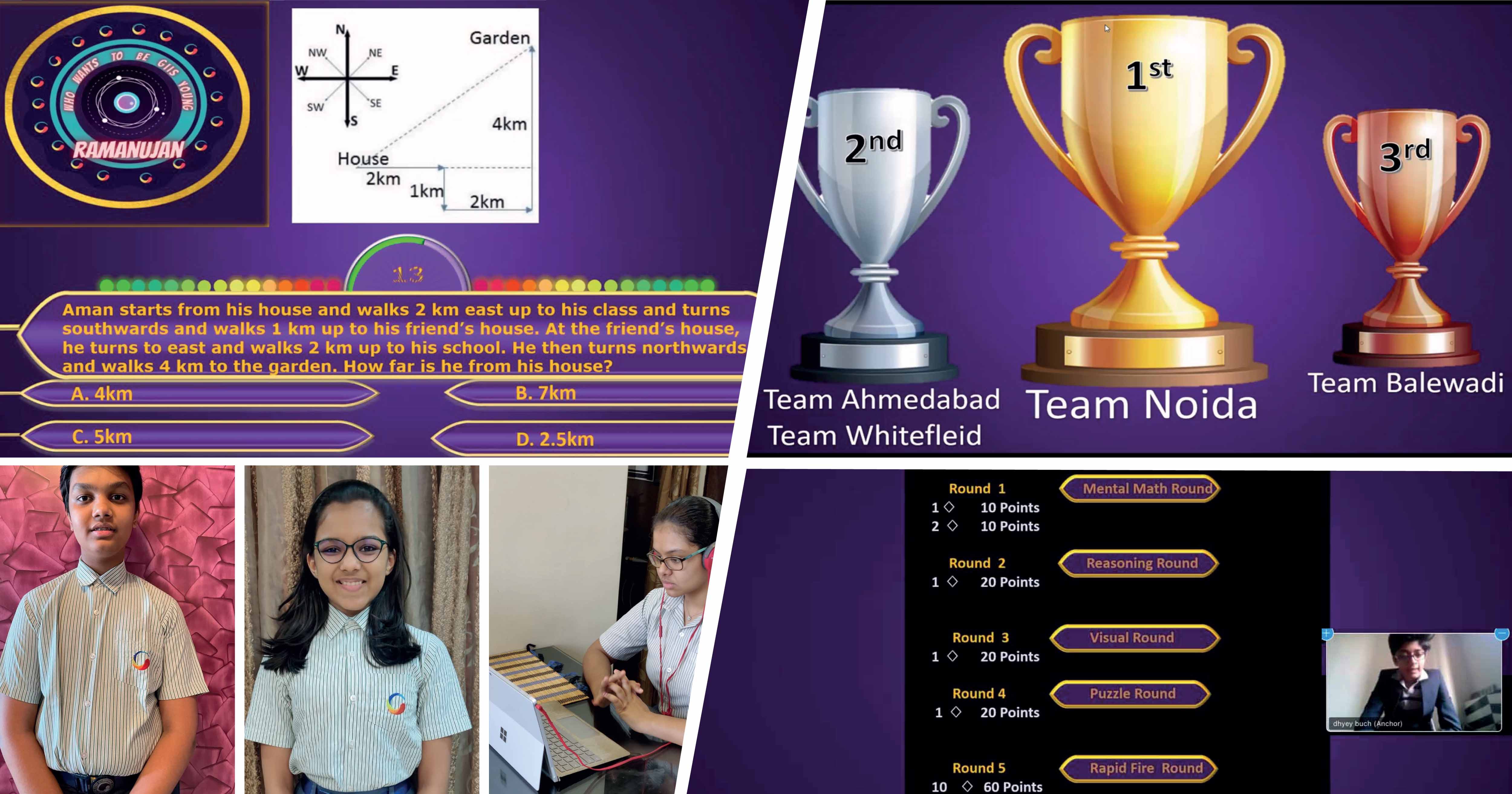 We are extremely happy to share that the students of Global Indian International School (GIIS), Balewadi have secured third place in the Inter-GIIS Ramanujan Quiz Competition, which was recently organized by GIIS Ahemdabad. This competition was conducted for the primary segment and students from Grade 6 to 8 participated with a lot of enthusiasm and zeal.
They have added another feather to our cap by performing exceptionally well in the quiz. The competition consisted of an array of interesting rounds such as mental round, reasoning round, visual round, puzzle round, and rapid-fire round. It was an interesting competition that engaged students from the beginning to the very end.
The competition was conducted as a part of the Global Student Exchange (GSE) programme to pay tribute to the world-famous mathematician Dr. Srinivasa Ramanujan on his 133rd birth anniversary. The students got an opportunity to participate and give their best in the quiz competition.
The GIIS Balewadi team who won the third spot included Esha Agarwal (Grade-6B), Param Duggar (Grade-7), Aishani (Grade-8). During the quiz, all the students were optimistic and secured the third position by answering all the questions so confidently in several rounds of the competition.
The parents of the students wished all the contestants and appreciated the efforts put in by the teachers for preparing their students so well. GIIS Teachers also expressed their happiness and said, "We feel immensely proud of our students' achievement and we wish all the success for their future endeavours.