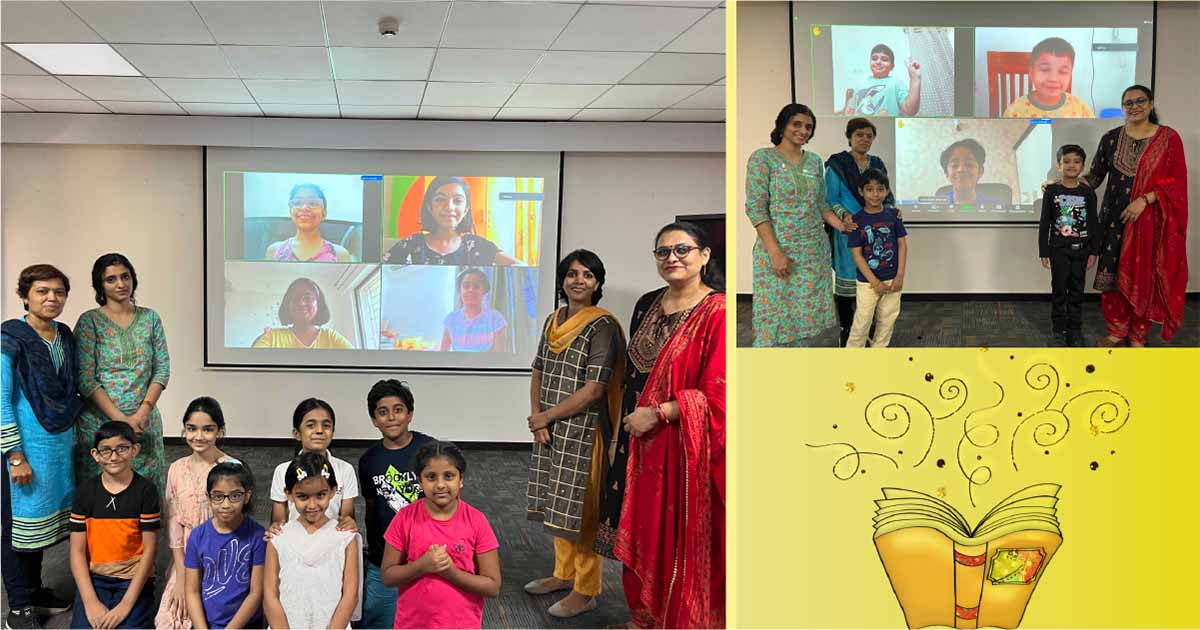 Creativity and confidence were on display when students of the Primary Section participated in the Story Telling and Elocution Competition which took place on the campus on 29th April 2022.
Story Telling is the most powerful way to put ideas into the world today. Keeping this thought in mind, GIIS Balewadi conducted the Story Telling Competition for Grade 1 and Grade 2. The preliminary round was held on 25th April 2022.
Section-wise toppers were selected after which the final round was held on 29th April'22. The theme for the competition was 'Animal-based stories'. Students were judged based on the criteria which included voice modulation, costume, expression and overall presentation.
Dressed up in beautiful clothes, students were an excited lot as they came forward to narrate stories. The little ones put in a lot of effort and gave their best shot as they learnt how to narrate a story.
The winners of the competition were as follows:
Grade 1:
Ayaansh Sahu -1E (First position)
Ishaan Chaughule -1F (Second position)
Ritvik Nair -1D (Third position)
Aarush Garapati -1A (Third position)
Grade 2:
Aarav Pillai - 2B (First position)
Adrit Bhattacharya - 2D (Second position)
Parth Jadhav - 2C (Third position)
Students of Grade 3, 4 and 5 took part in the Elocution competition. They were allotted two topics and students spoke on a topic as per their choice.
The topics given to students were:
Grade 3: How I Celebrated my Birthday Party, Benefits of Playing Outdoor Games
Grade 4: My Memorable Trip; My Favourite Season
Grade 5: The Happiest Day of My Life; When I Grow up, I Want to be…
The Preliminary Round was conducted on 25.04.22 and the class toppers were selected from each section of Grade 3 to 5. The final round was conducted on 29.04.22 in which all the toppers participated and the best performers were selected as the winners.
The winners included:
Grade 3
Riddhi Sahu - 3D (1st position)
Yaesha Hardas - 3A (2nd position)
Anika Poduval - 3C (3rd position)
Devanshi Heda - 3C (3rd position)
Grade 4
Nitara Neelakant - 4C (1st position)
Shreeya Kulkarni -4A (2nd position)
Roshika Saraswat - 4A (3rd position)
Grade 5
Aarna Nirav Shah - 5C (1st position)
Advay Inamdar - 5B (1st position)
Ankita Hambar - 5B (2nd position)
Vihaan Kunichetty - 5A (2nd position)
Keisha Sogavkar - 5B (3rd position)