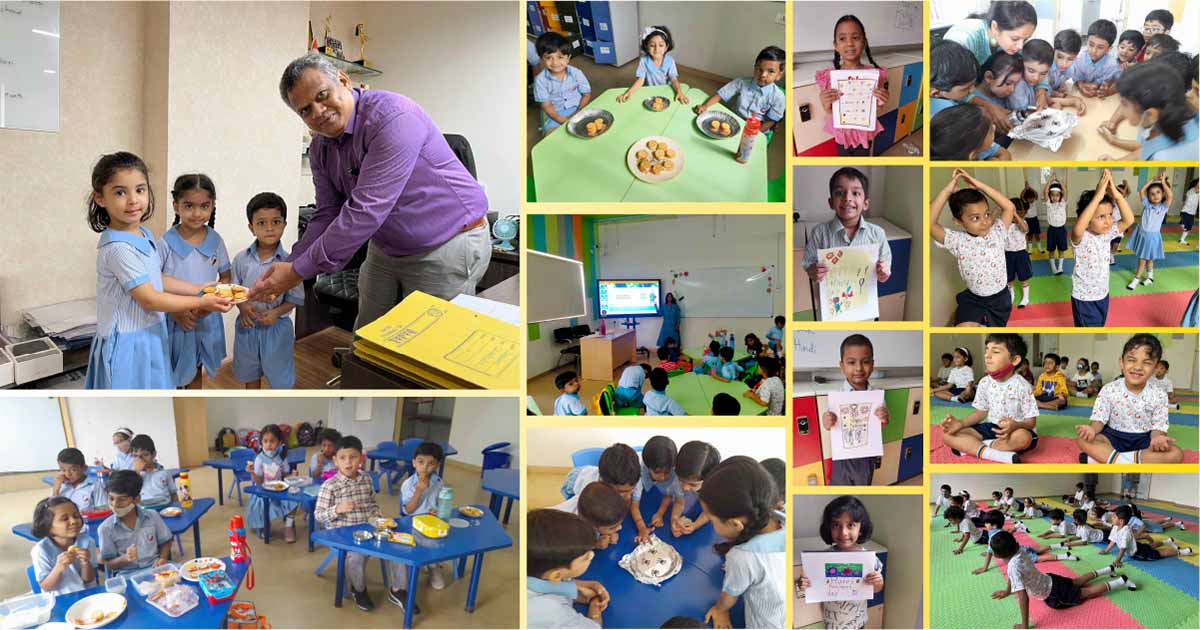 Dear Parents,
Greetings of the day.
It was a pleasure welcoming back students to school on 15th June. The month witnessed students getting back and adapting to normal school life.
As usual, students across grades remained occupied with a line-up of activities. The highlight of the month was the celebration of International Yoga Day 2022, the theme for which was 'Yoga for Humanity'. Practised in India since the 5th century, Yoga has been beneficial in keeping the body and mind in sound health.
The kindergarteners put in all their efforts when they made greeting cards for their fathers on the occasion of Father's Day. Their excitement was evident when they posed with their fathers and the cards. Meanwhile, creativity was on display when students of the Primary Section made beautiful cards on the occasion. Father's Day is a celebration of honouring fathers, celebrating fatherhood, parental bonds and the role of fathers in shaping the lives of their children.
In another happening, the students of Nursery, KG1 and KG2 learned about the importance of food safety and the value of non-wastage of food. As part of the I-Care activity, the little ones came to know about handling, washing, storing, preparing and covering food so that it retains the nutrients and is free of germs. The students then prepared a sandwich with a tomato slice, a cucumber slice and a cheese slice along with Monaco biscuits as cover. Later the cucumber peels were used to make manure.
All the focus will now shift to July which will be buzzing with events and activities.
I would like to thank all the parents for their faith and the continuous support they have for us. As usual, a word of appreciation for all our teachers who have been our pillars of support.
Warm Regards,
Dr N. K.P. Ashok Raj,
Principal, GIIS SMART Campus Balewadi,
Pune