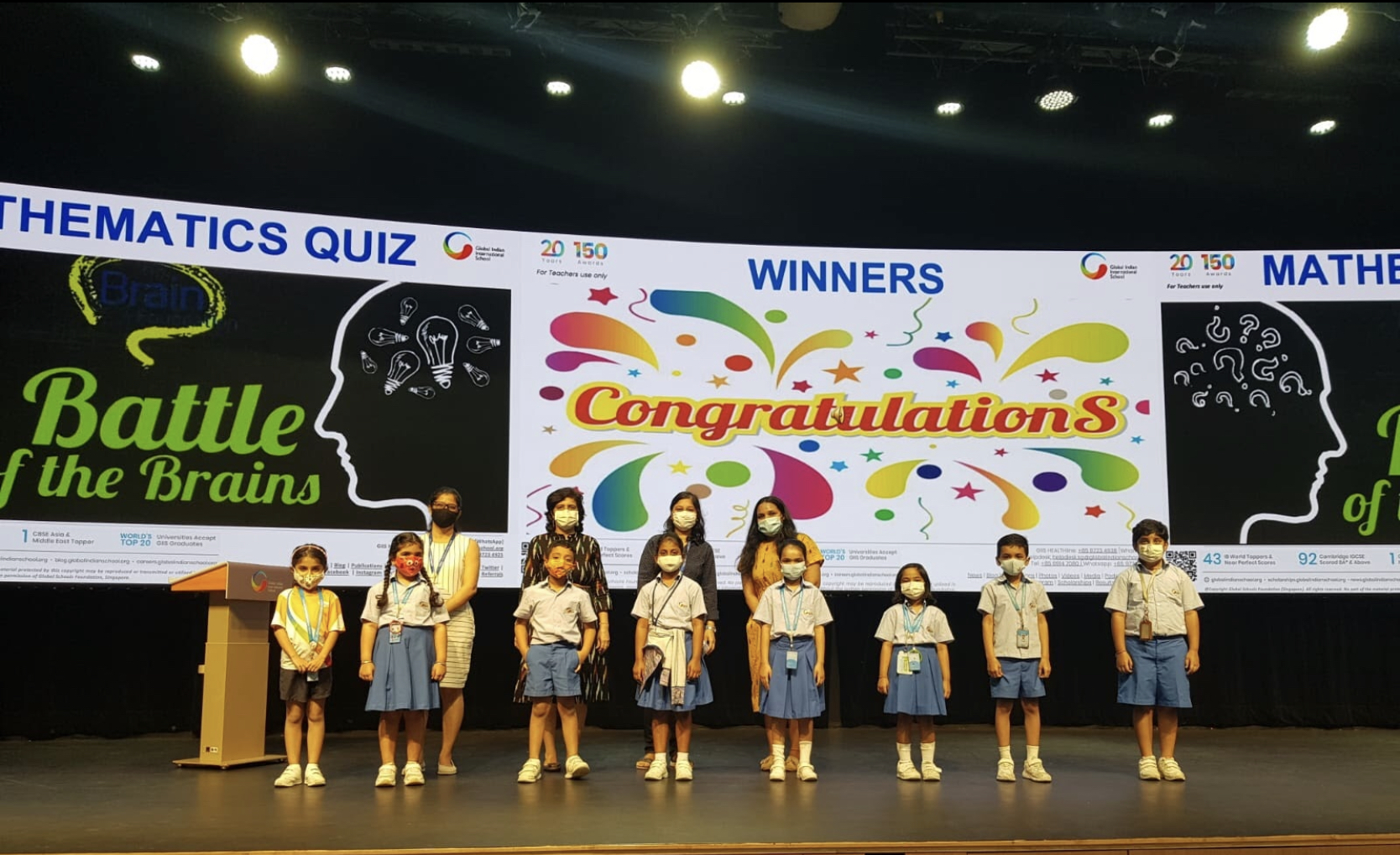 SMART Campus Primary organised a Mathematics challenge aptly named " Battle of the Brains" where the enthusiastic participants of Grades 1 and 2 put their math skills to test.
Four teams namely - Thales, Ramanujan, Pythagoras & Aryabhata were formed by the teachers. Each team had a total of four students, 2 each from Grade 1 and 2. Team Thales emerged the winning team.
The participants were trained by their respective maths teachers. The competition saw some nail-biting moments when the participants closely competed against each other in engaging rounds such as Rapid Fire. The math lovers seemed enthusiastic and were seen displaying their best mathematical skills. A healthy spirit of competition was maintained throughout the competition.
Trophies were given by Academic Coordinator Ms Parmeshwari Sathiyamoorhti to the winning team Thales & Aryabhata while souvenirs were given to teams Ramanujan & Pythagoras.
The names of the winners are:
Winner team - Thales
Avyukt Kozhakkat Grade 1A
Geet Modha PYP 1A
Agastya Tyagi Grade 2A
Geetisha Agarwal PYP 2A
First Runner Up team – Aryabhata
Vinati PYP 1B
Aadhya Agarwal PYP 1A
Yomu Shen Grade 2D
Prabhu Giridharan Grade 2E
The event was broadcasted live for the parents and students attending virtual class as well as for students in a physical class. The response received was overwhelming. Such events truly encourage and inspire our young minds!