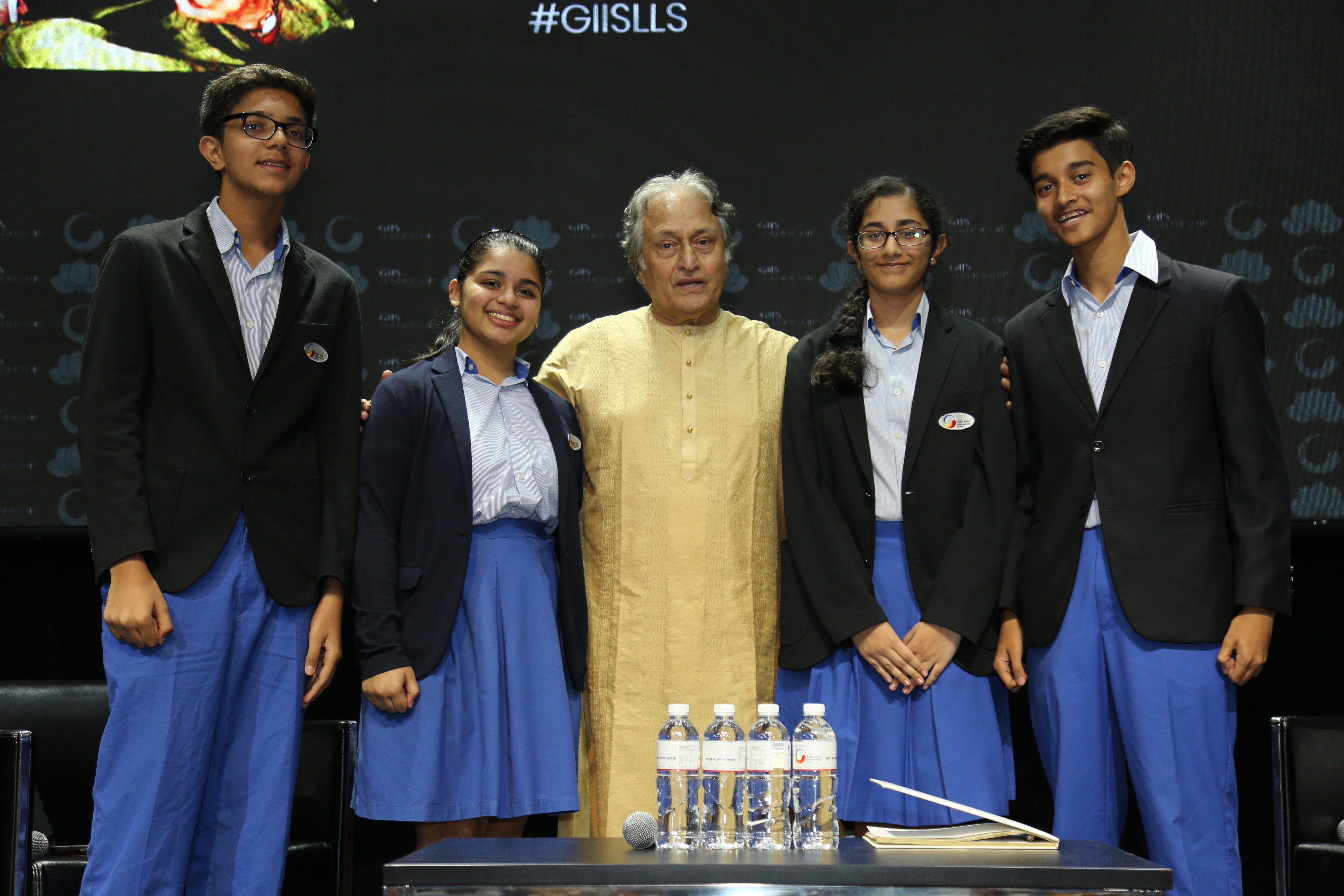 Ustad Amjad Ali Khan, the celebrated Sarod player of India, had an encouraging session with the singing talent of GIIS SMART Campus and shared words of wisdom with the students during a Leadership Lecture Series held on 22nd January.
During his address to the students, he emphasised that students should be determined to achieve their goals. He also invited a few musical talents from the student community to share the stage with him and sing a few lines of their favourite song or Raga. The students were thrilled with the opportunity to sit beside the maestro and receive his compliments after their performance.
Later, during the panel discussion, Ustad Amjad Ali Khan responded to students' question on Sarod, his sons Amaan Ali Khan and Ayaan Ali Khan, who are also great musicians, and other things like the role of holistic education and attaining success in life. The crux of all his messages was centred around hard work and strong will power.
In the course of the discussion, Ustad Amjad Ali khan kept talking about various ragas and musical notes and impressing the audience with his in-depth knowledge and hold over classical music. The recipient of Padma Vibhushan and many other prestigious awards, Ustad Amjad Ali Khan was a great motivator for the students, especially those who aspire to be the future musicians.