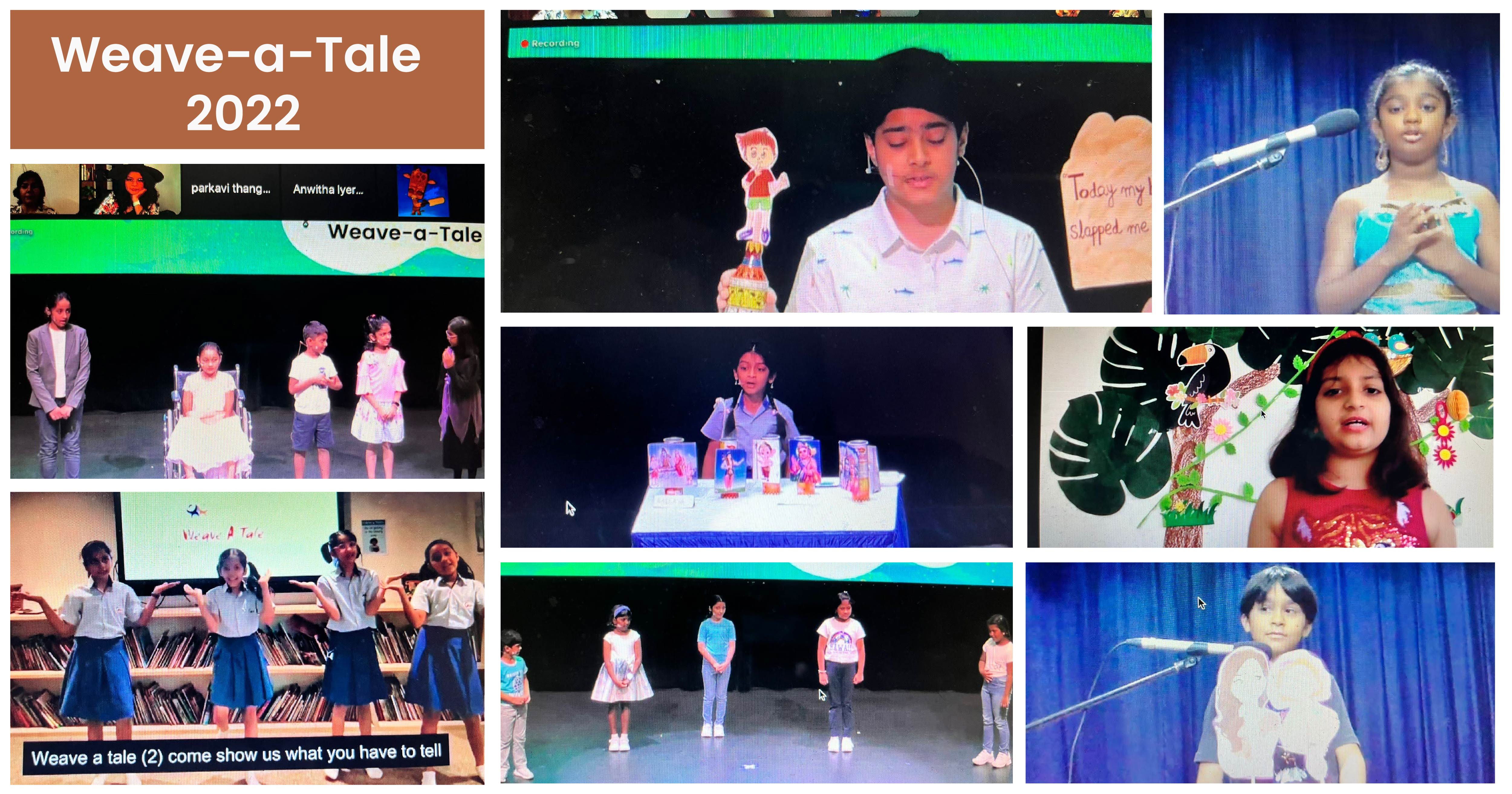 A wise man once said, "After nourishment, shelter, and companionship, stories are the thing we need most in the world." It's the stories that give wings to our imagination and take us to places beyond the boundaries of our physical world and into the land of fairies, dragons, and wishing trees. It is in our imagination that we embrace things and situations that we shy away from the real world.
Storytelling has been an integral part of our childhood, since ages. To keep the tradition going and to incite curiosity and the love for reading in children, GIIS SMART Campus hosted the 'Weave-a-Tale' event virtually on February 25, 2022. Students from GIIS SMART Campus and GIIS East Coast Campus participated in this annual event.
The young, enthusiastic storytellers armed with their props came forth with wonderful tales. While some stories gave the audience food for thought others reinforced moral values. The stories were judged by Ms Madhuri Kale and Ms Kapila Nagpal on the basis of the expression, confidence, and presentation skills of the children.
Events like this offer students a perfect platform to showcase their creativity and talent in various extracurricular activities outside academics. At GIIS, we continue nurturing our budding talents by organising such competitions which would help them make a mark for themselves in the future.
Weave a Tale Winners of SMART Campus
Individual Category Winners

Group Category Winners – Group 2

PG SMART Campus

First runner-up – Group 4

PG SMART Campus

Venkata Srinidhi Yellumahanti Grade 1 SMART Campus

Tangirala Siva Karthikeyan

Arjun Vidyuth Vignesh

Mugdha Akkinapragada

Grade 2 SMART Campus

Geet Modha

Sadhana Partheeban

Keerthini Satish

Grade 3 SMART Campus

Sayali Pant

Aadhya

Toshani Choudhury

Grade 4 SMART Campus

Pranshee Korde

Hiya Kashyap

Anant Gadgil

Grade 5 SMART Campus

Mahika Himani

Sanvi Karthik