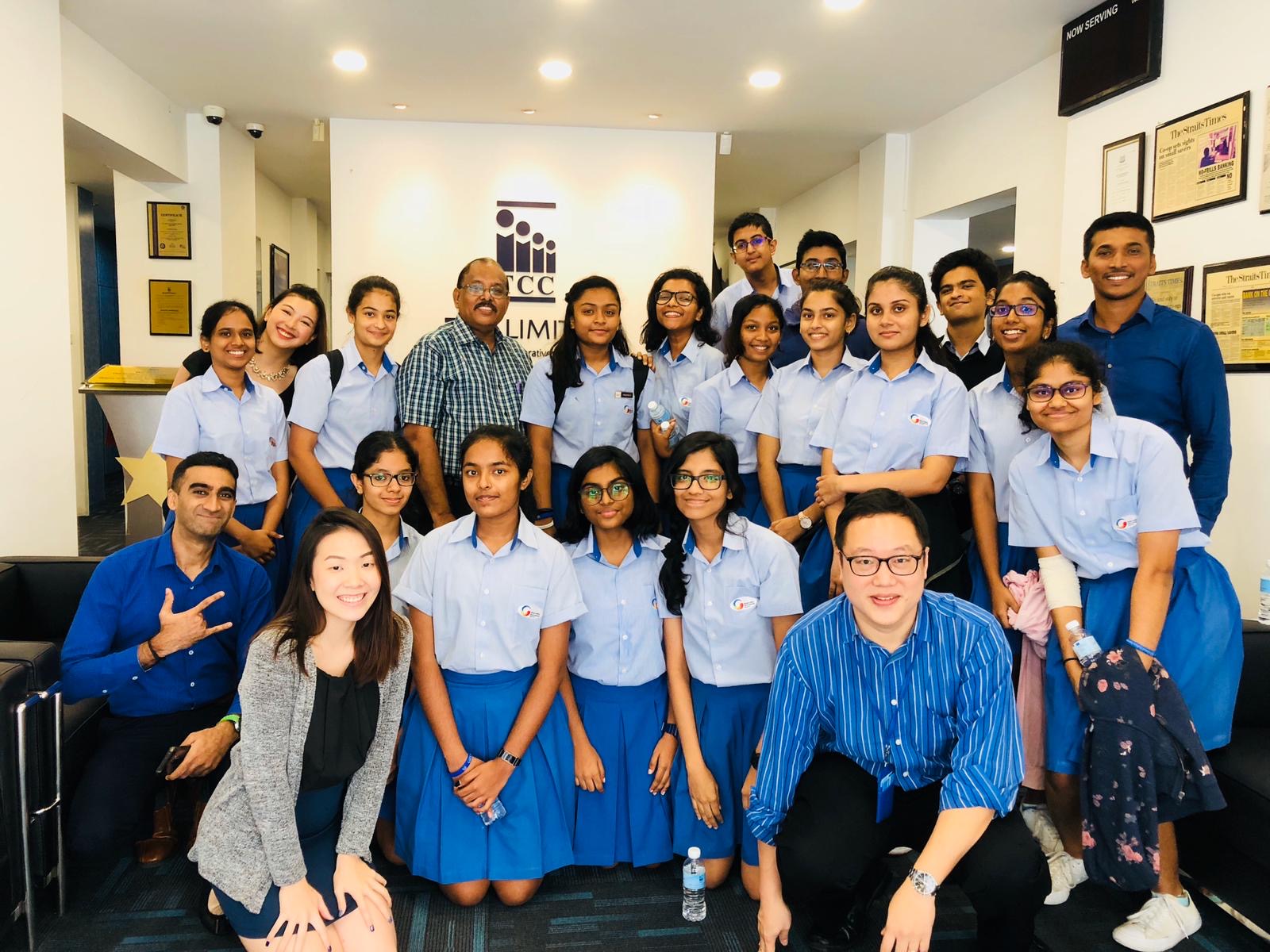 Written by: Nandita Romel, Grade 11, CBSE
In October 2019, thirteen students of Grade 11, Commerce stream, enjoyed two fun-filled days of learning and enrichment while participating in the Innovations Week hosted by the Singapore National Co-operative Federation (SNDF).
I was one of the participants and it was a great experience to receive hands-on exposure that any aspiring entrepreneur would look forward to. Innovation Week allowed us a deeper and practical view of the world of co-operatives and commercial societies.
On the first day of Innovation Week, we travelled all the way to the office of TCC Credit Co-operative Limited, 95 Killiney Road. We took some time in finding the exact location of the office amidst big buildings but the effort was worth it. GIIS students were warmly greeted by a team of members from the cooperative. The office had a warm ambience and we were offered sumptuous welcome snacks.
The members of the cooperative engaged the participants in informative presentations. The General Manager along with his colleagues took us through the working of their co-operative society that boasted of 43,000 members. Established in 1928, they explained that the company had started with the idea of serving the employees of the Oriental Telephone Company and gradually expanded.
The field visit ended by a tour of the office, introducing us to various people involved in the working of the co-operative office ranging from the Communications department to Finance and Management. Our team left the TCC office with in-depth information on the operations of TCC.
The second day, the entire team eagerly looked forward to attending the SNDF carnival at Plaza Singapura. It was a sunny afternoon and all of us reached the venue at around 3 pm. The carnival comprised information booth, lucky draw and quiz. The interactive visit began with the SNDF representatives leading us to the information container where we delved into the history of credit co-operative in Singapore. We were also educated about the presence of unreliable and unsanctioned credit sources such as loan sharks and the repercussions of engaging with them. Furthermore, we came to know about the dire need for cooperatives in an economically thriving country like Singapore.
In the second half, the participants proceeded to take part in the lucky draw by answering a handout regarding co-ops in Singapore and SNDF. Our team reached the last segment of the quiz and we won numerous prizes including stress balls, highlighters, power banks, cardholders and more!
We adored our gifts and thanked the school for providing such a great hands-on learning experience.