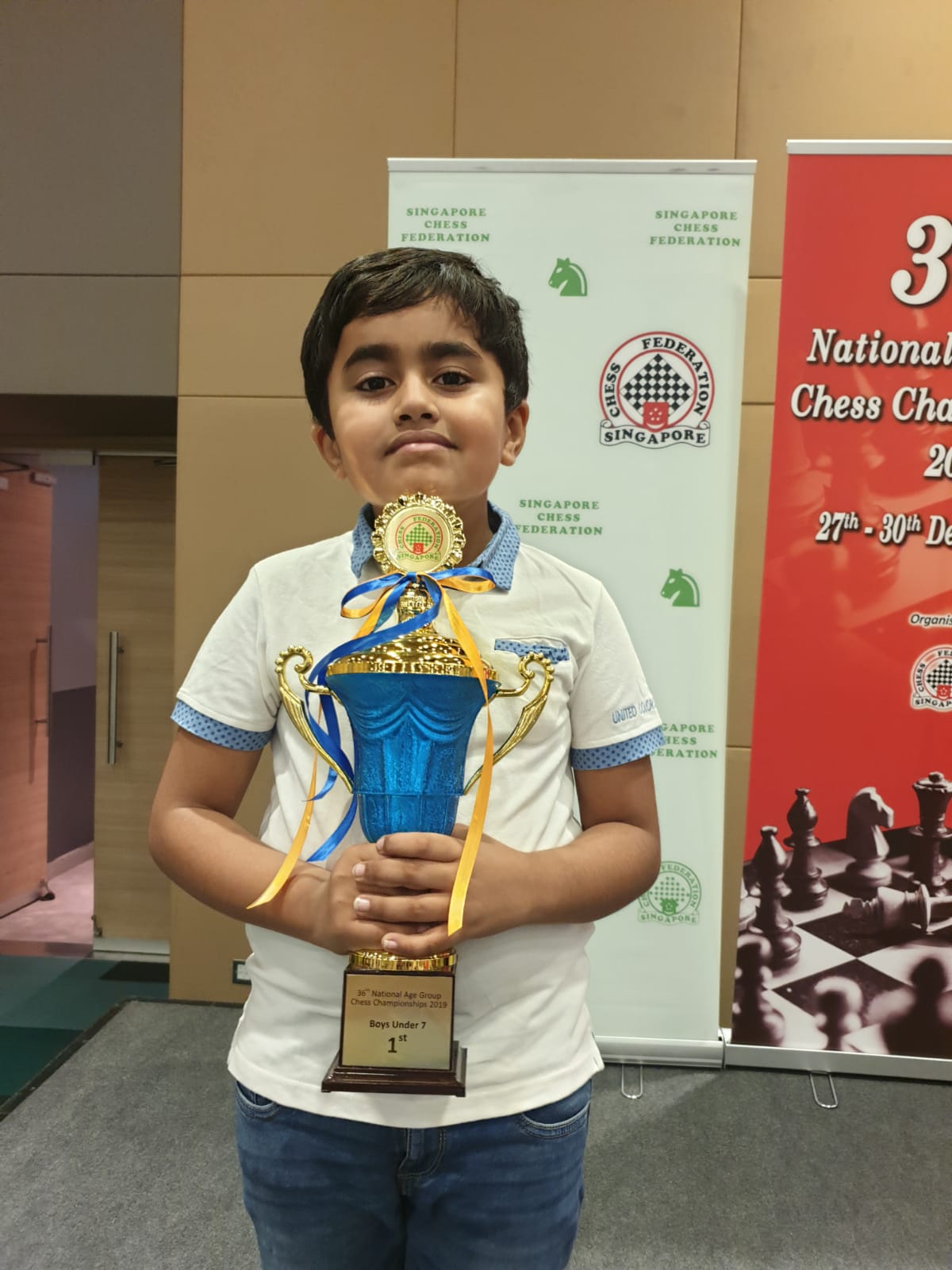 GIIS chess champion Nivaan Khandadia clinched the trophy for Singapore National under-7 category, coming first with an unbeaten 7.5 points from 8 rounds in a tournament that ended on December 30.
With this win, Nivaan took his individual trophy count to 51 while his medal count mounted to 22.
Seven-year old Nivaan had won a bronze medal at the World School Championship held at Turkey in April 2019. In July, he won a gold medal in Singapore National Blitz tournament in U-8 category. The December tournament was his 81st and he has completed 627 games so far.
Nivaan was one among 96 players in U-7 category. He did not lose a single round during the four-day tournament and maintained hosue table 1 position right from the start.