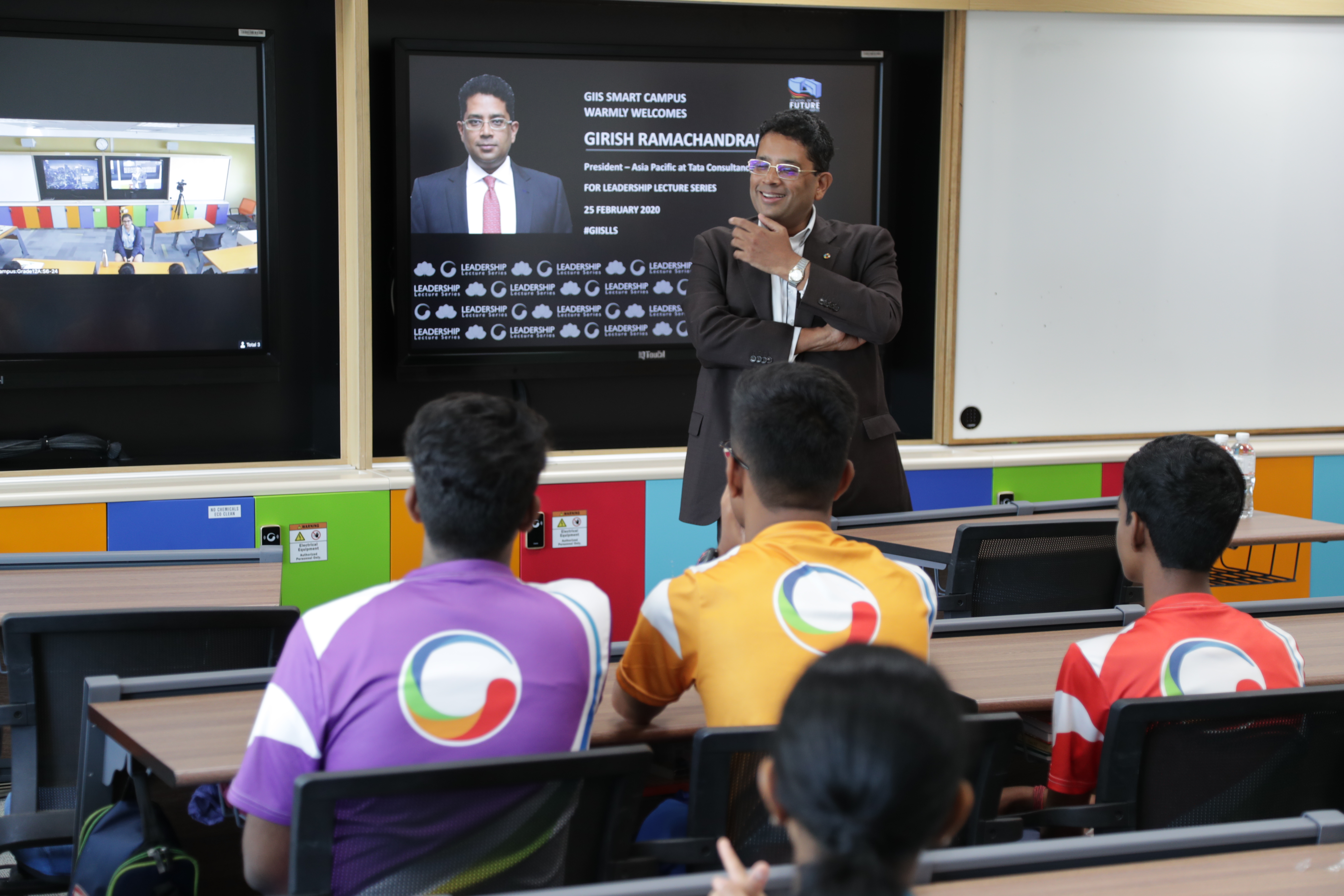 'Learning is a life-long process' and 'one must have a larger purpose in life' are the two strong messages that students received by Mr Girish Ramachandran, President - Asia Pacific at Tata Consultancy Services, as he visited GIIS SMART Campus for a Leadership Lecture Series conducted on 25th February.
The participants looked engrossed as Mr Girish spoke to them about his life and experiences and in the process delivered some powerful messages. He insisted the importance of learning and unlearning and that it should be a continuous process in life. Mr Girish also said that it is very important to have a larger purpose in life which is irrespective of one's career and personal goal. He gave the example of Late Mr J R D Tata, and his vision of community connect which forms the basis of Tata companies and is the main strength after its survival for 150 years.
Mr Girish also advised the students to make sports an important part of life as it teaches teamwork and self-discipline, qualities that are helpful throughout life.
IB Year 1 students, who were the audience for the LLS, asked many questions from Mr Girish. To one such question on the relevance of skill-based education, he explained that learning multiple skills always helps students as in the real-life we use very little of the theory that we learn in classrooms and it is actually the skills that empower one to succeed. Another question asked by a student was whether people with not so much inclination towards technology can have a good career. To this Mr Girish responded that it is not important to know the technology inside out but in today's time one should be knowing how to use technology to make life better for oneself and society.
Students had an enriching session with Mr Girish Ramachandran and learnt a lot from his experience and knowledge.