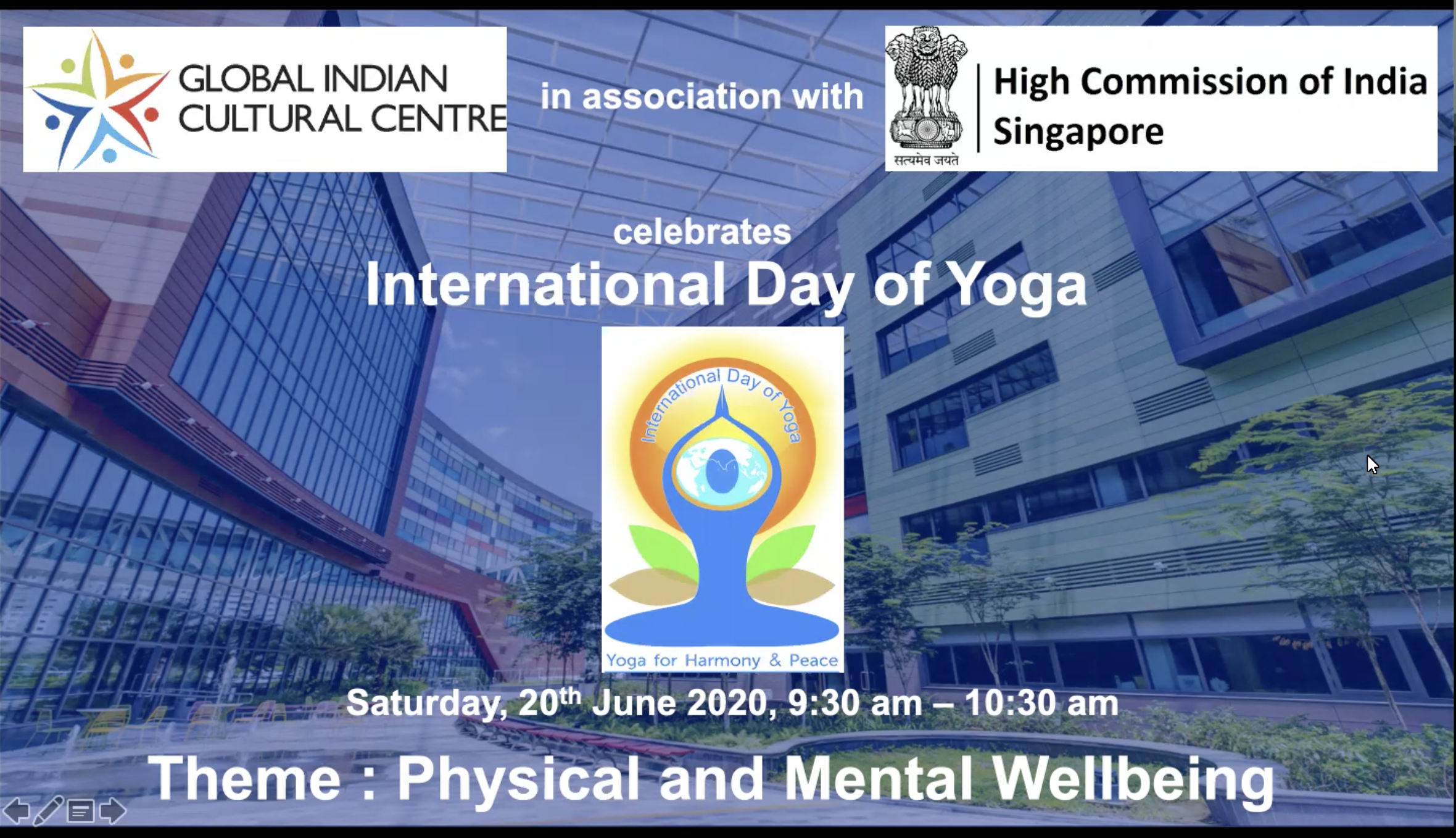 Yoga followers exhibited great enthusiasm during the virtual yoga session organised by Global Indian Cultural Centre (GICC), on the occasion of International Yoga Day 2020 on 20th June, in association with the High Commission of India, Singapore.
The virtual yoga session was organised through Zoom Webinar and as many as 181 people registered for the session which was conducted by the volunteers from Nikam Guruji Yoga Kutir. The theme of the session was 'Physical and Mental Wellbeing'.
Various Aasanas were covered during the session. A speaker and a demonstrator from Nikam Guruji Yoga Kutir from shared step by step guide to attaining the correct posture during the Aasanas so as to avail maximum benefit from the exercise.
The session began with arm and shoulder exercises in Vajrasan, breathing exercise with Kapal Bhati, leg exercises with Shalabh and Bhujang Aasana and concluded with Sun Salutation or Surya Namaskar.
The International Day of Yoga has always been celebrated with much enthusiasm at the GIIS East Coast and GIIS SMART campus. This year also, despite the session being held virtually, there was overwhelming participation. The session went off very smoothly under the efficient organisation of GICC.