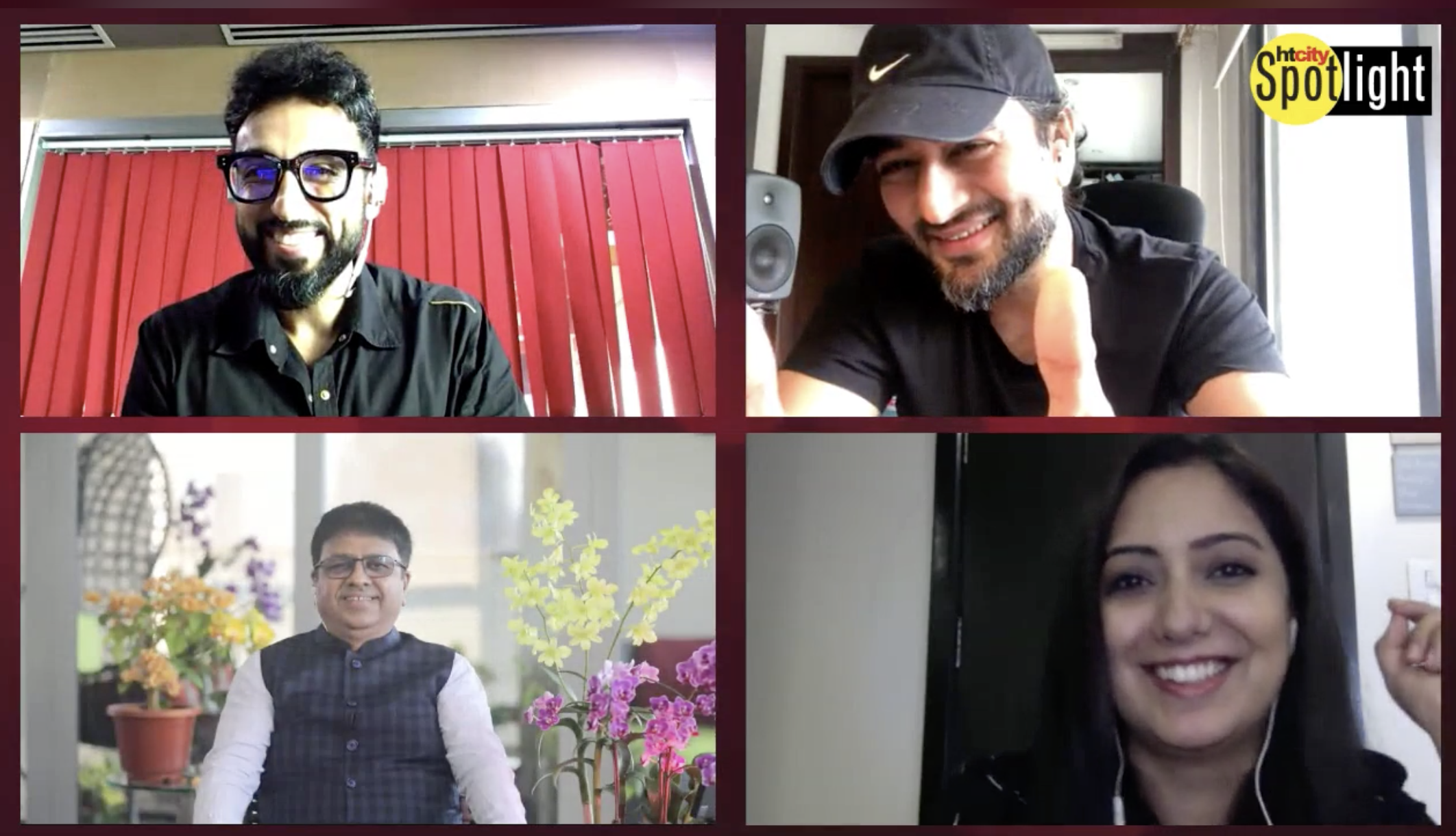 Mr Atul Temurnikar, the Co-Founder and Chairman of Global Schools Foundation, and the versatile musicians of the Indian Film industry, Shekhar Ravjiani and Harshdeep Kaur, had a great exchange of ideas on 'Nurturing Young Talent in Music', during a webinar conversation organised by Hindustan Times, the leading newspaper of India.
GIIS and Shekhar Ravjiani have recently collaborated to start GIIS Shekhar Ravjiani School of Music, that will provide advanced music training to students who have got talent in music.
In the conversation, that was moderated by HT, all the three guests unanimously agreed that training in music is an important part of school education.
Mr Atul Temurnikar, said, "schools rarely focus on developing what universities are looking for. Our holistic framework and school of the future are aimed at making students all-rounders, a trait that universities are looking for in their future students." He added, "GIIS Shekhar Ravjiani School of Music will really take the potential of music to the next level."
Watch Mr Atul shares his views during the webinar conversation:
Ms Harshdeep Kaur, who had earlier congratulated Shekhar Ravjiani on social media for his new venture in starting the music school, said, "I feel GIIS Shekhar Ravjiani School of Music, is going to be a wonderful platform for students who want to learn serious music in an eased-out way.
Ms Harshdeep had visited GIIS in 2017 for a Leadership Lecture Series (LLS) and was highly impressed by the talent of the students during a small workshop that she conducted on Indian and Sufi music.
Listen to Ms Harshdeep's views during the HT conversation:
Mr Shekhar Ravjinai shared that he is super excited with this new venture. He said, "I have been a part of many projects, but this starts a new journey for me." The training has already begun and Mr Shekhar shared that right now he is conduction virtual training workshops with 35 students and completely enjoying the experience.
Listen to Mr Shekhar's conversation during the HT Spotlight webinar:
GIIS Shekhar School of Music is a novel initiative, one of its kind collaborations that will take the students' interest in music to the next level. The virtual workshops conducted by Mr Ravjiani will offer individualized training and groom the students in various areas like singing, music composition, lyric writing and more.
Click here to know more about the school.