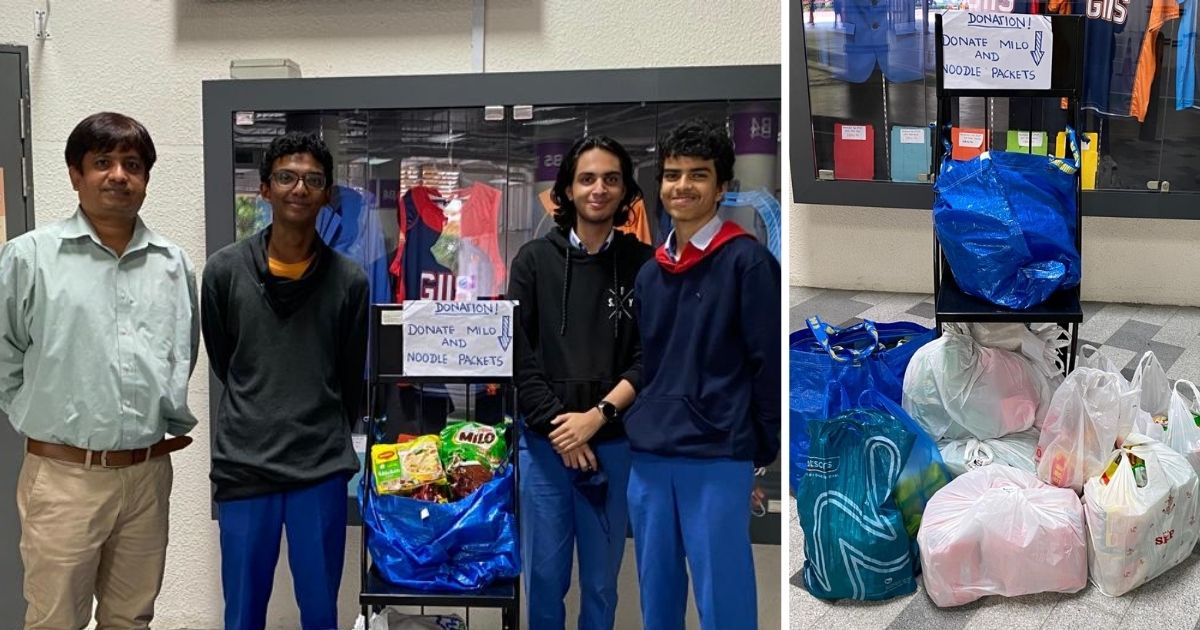 Global Indian International School SMART Campus students organised a donation drive between March 1 and 4, 2022 for a Singapore-based charity organisation, Project Smile on account of International Women's Day.
The drive was spearheaded by Omkar Sankar, Divyansh Tomar, and Ruchir Choudhary under the guidance of Ashwin Gite, CAS Coordinator & Department Head, Humanities. Parents, students, and teachers contributed to the drive generously making the initiative a huge success. The team managed to receive around 60 packets of Milo and noodles which were collated in individual goodie bags and were presented to the beneficiaries by Omkar and Ruchir at the Woman's Day celebration held on March 5. The drive was held in the SMART campus bus bay in front of the book store.
Project Smile is a volunteer-led organisation that focuses on empowering women from low-income families, single parents, and those with mental health challenges. They offer training programmes in art, sewing, cooking, etc., to develop their skills, enabling them to earn independently. They also provide financial assistance and counselling to those who seek it. As of now, Project Smile has benefitted over 100 families and continues to do so with the support of the community members.
GIIS has always emphasised on the importance of giving back to the community and helping the society grow holistically, and the students have made sure of grabbing every opportunity available to lend a helping hand and support the community in which these future global citizens reside in.
Reach them at [email protected] to see how you can support their work.