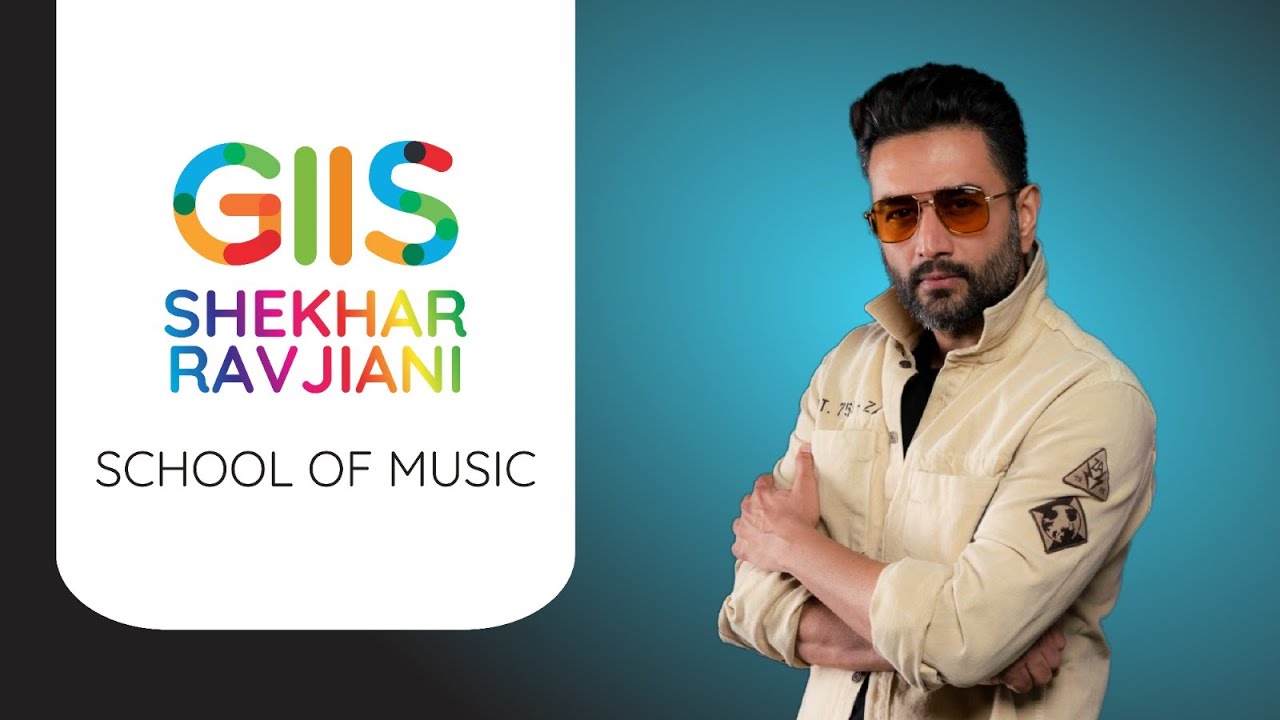 June 22 marks a year since the inauguration of the GIIS Shekhar Ravjiani School of Music - a collaboration between GIIS and Shekhar Ravjiani, India's leading music composer and singer. This music school was launched to give a platform to budding singers in GIIS to showcase their talents, help them learn and improve their musical skills under the mentorship of Shekhar.
The first cohort of 14 students came from various GIIS campuses in Singapore, Malaysia, India, Japan, Dubai & Abu Dhabi, who worked closely with Shekhar to improve on their musical talent. The students were trained and groomed under the guidance of Shekhar, who held one-on-one sessions with each student to understand their skills and then work on improving their understanding and rendition of the music.
Throughout the year, he listened to them, shared his inputs, gave them assignments on the parts they needed to work on, and were mentored them on the different aspects of their musical journey. Graduates were given a certificate of completion.
What makes this day even more eventful is that 6 students from the cohort have graduated to the second level of this journey. Anna Annex, Nandita Ramesh, Shruthi Sethuraman, Ojaswini, Ranjan Nozaki and Meenal have made their parents and school proud with their talent and the dedication they showed throughout the year. Their hard work paid off by graduating to the next level.
"It has been an exciting and satisfying journey. We are celebrating one year of GIIS-Shekhar Ravjiani School of Music, and I want to say despite the pandemic-related challenges, this has been a successful journey," said Shekhar in an interview. He said, "I have been speaking with folks from the music industry and am certain that more opportunities will open up for our students to showcase their talent."
Speaking on the occasion, Mr Atul Temurnikar, chairman of Global Schools Foundation, the umbrella institution which runs GIIS, said that in today's world different art forms like "music, dance, painting, etc are becoming increasingly popular and many people are leaving the mainstream definition of career and success to follow their passions.
"GIIS believes in giving these aspiring artists a platform to explore their talents. I am glad our school has achieved that in the first year with 14 students," he said.
We now await to see the next part of this beautiful journey unfold. This year for the second cohort the music school has seen a five-fold increase in the number of aspirants and the school is excited at the prospect of working with more students and help them embark on their journey to achieving their dreams.
We would like to congratulate all the graduating students and wish them all the best for all their endeavours and hope they become an inspiration to many more aspiring students.