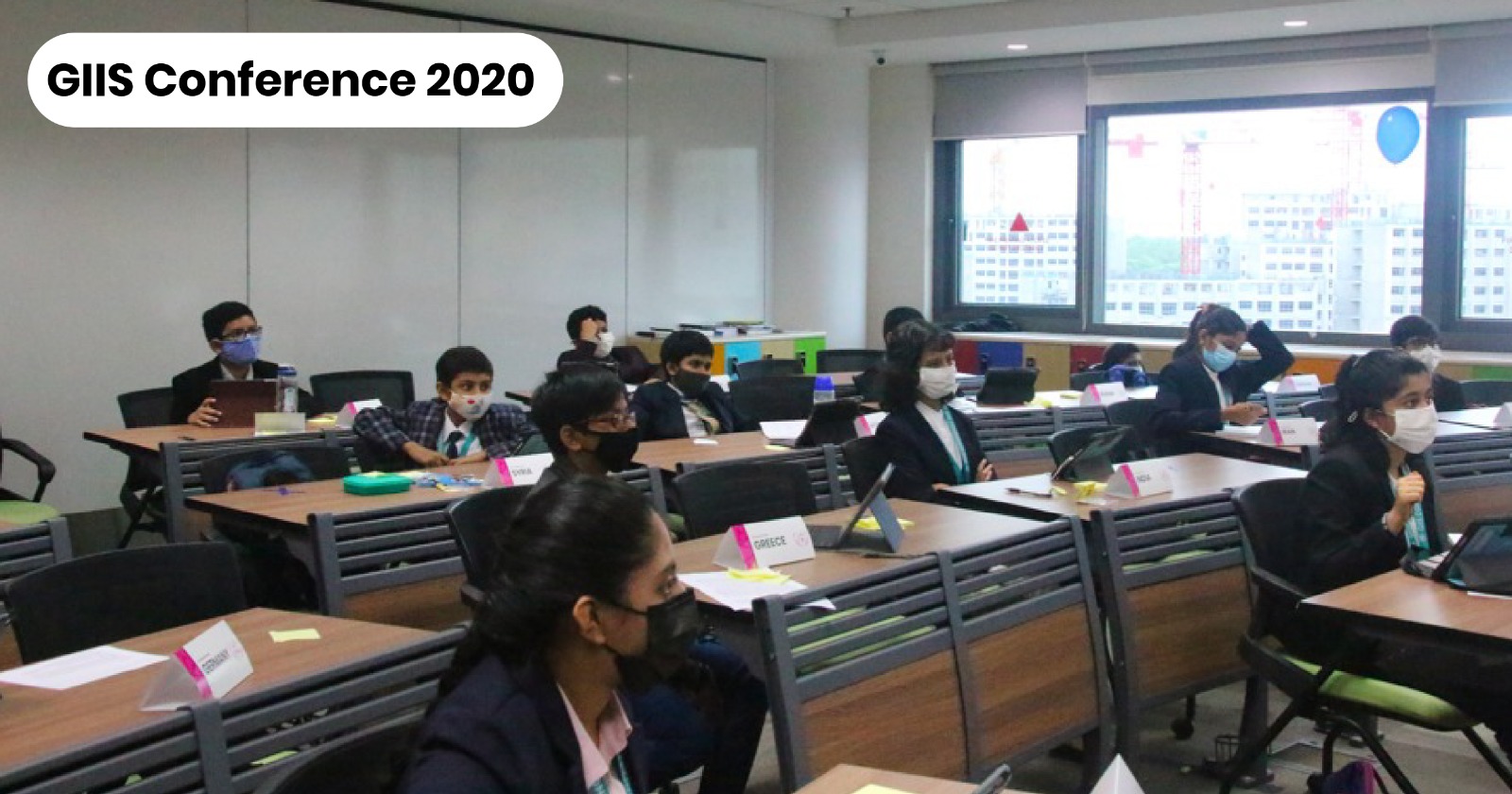 The second series of GIIS Conference was held at GIIS SMART Campus on 21st and 22nd of September.
A simulation of Model United Nations (MUN) Conference, the GIIS Conference witnessed 150 participants from Grades 6 to 8, who played the role of delegates for the UN-style committees like - United Nations Office on Drugs and (UNODC), Social, Humanitarian, and Cultural Committee (SOCHUM), United Nations Educational, Scientific and Cultural Organisation (UNESCO), World Health Organisation (WHO), United Nations Security Council (UNSC), Joint Crisis Committee (JCC), Press along with the United Nations Human Rights Council (UNHRC).
There was also a group of 14 students from other GIIS campuses who were part of the United Nations Human Rights Council (UNHRC) committee and joined the conference virtually.
The entire conference was conducted under the mentorship of senior students from Grade 11 and 12 who guided their juniors all along the way.
The Day 1 of the conference opened with the speech of Ms Deepika Sodhi, Academic Supervisor, International Curricula and Sindhu Shree Muddam, a grade 11 student who played the role of Secretary-General. The conference began on a very enthusiastic note and with the help of students acting as Chairpersons, the committees made significant progress in their discussions over the issues.
Some of the topics discussed by committees were the arctic dispute, south china sea dispute, the problem of Rohingya Muslims in Myanmar, and so on
Day 2 saw the discussions maturing to the next level and progressing towards culmination into viable solutions. The constructive debate by diverse committees led to genuine resolutions.
At the closing ceremony, trophies and certificates were given for Best Delegate, Outstanding Delegate and honourable mentions were made for good speakers. All the delegates received a Certificate of Participation.
In light of COVID-19 pandemic, highly stringent social distancing rules were implemented while students physically participated in the conference at SMART Campus.
The conference was stress-relieving for students who had just finished writing their exams. At the same time, it was an enriching and enjoying experience.