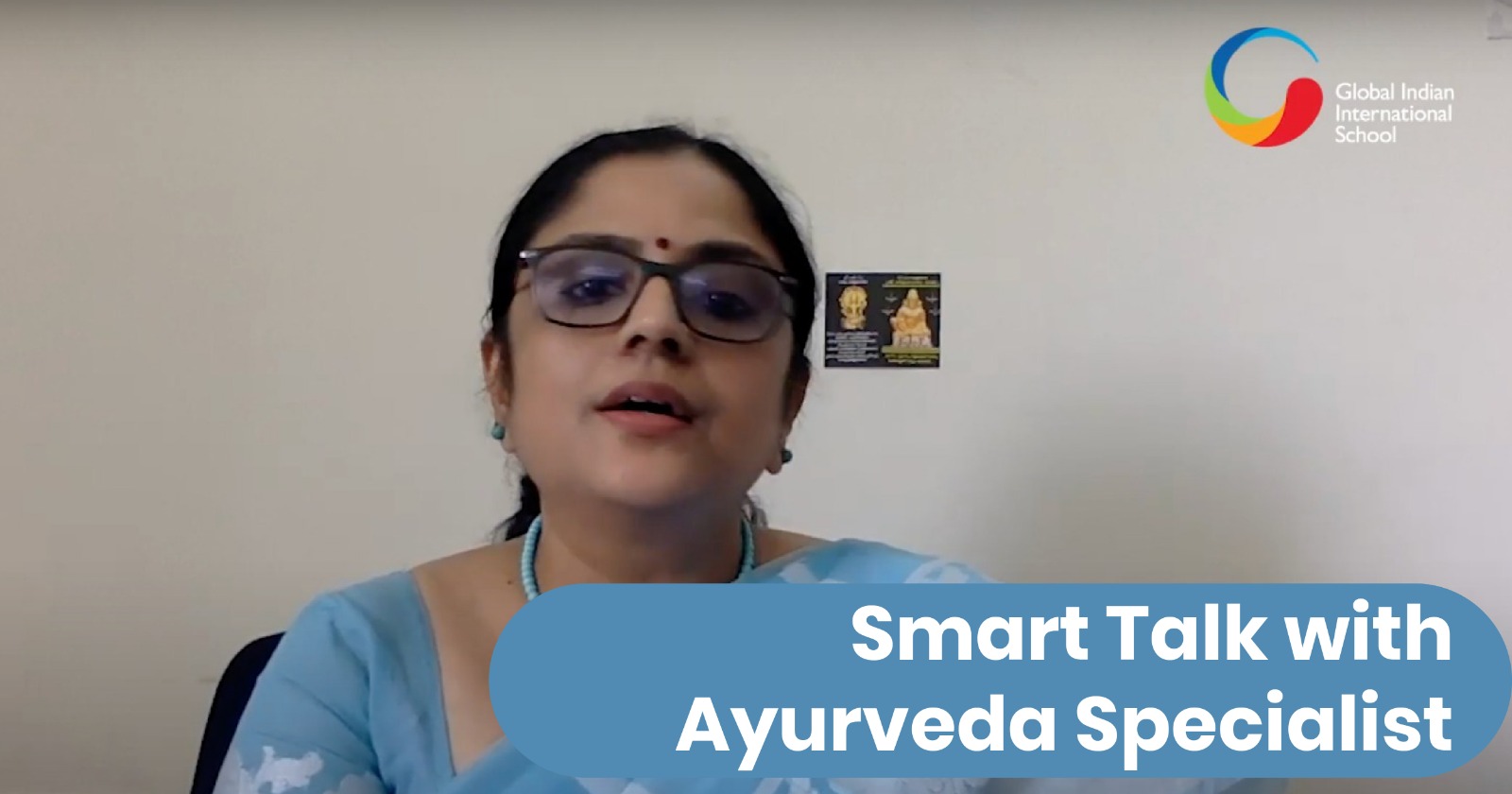 "Health Is Wealth'' following this golden rule, a smart talk was organised on 5th October, for Grades 3 to 5 during House Activity period. Students learnt about Ayurveda during a talk by Dr Rekha Varma, an Ayurveda Specialist on Wellness.
The SMART talk was conducted virtually and the students of Grade 4 did a fantastic job of hosting the show with great coordination and communication.
Dr Rekha shared the importance of good health with students by offering some easy tips and simple preventive practices. She spoke about changes in diet and use of herbs in daily life to boost immunity and emphasised on maintaining a balanced and nutritious diet for a healthy life.
The session also had a Q&A round where the children put their queries before her and got some valuable tips from her on staying healthy and boosting their immunity.
In the end, Ms Lalithambika Ramakrishnan, Coordinator for Grades 3 and 4 extended her vote of thanks to Dr Rekha Varma and also congratulated the students for organising the show efficiently.
Dr Rekha, a renowned Ayurvedic Practitioner from Kerala is the chief physician of Nagarjuna Sthree Ayurveda Centre, Kochi, Kerala and has three decades of experience in the field of Ayurveda. She is also an ardent follower of poetry has mastery over Sanskrit Shlokas.
It was indeed an interesting and knowledgeable session! Children really enjoyed listening to Dr Rekha and noted down the valuable health tips to be shared with their parents.