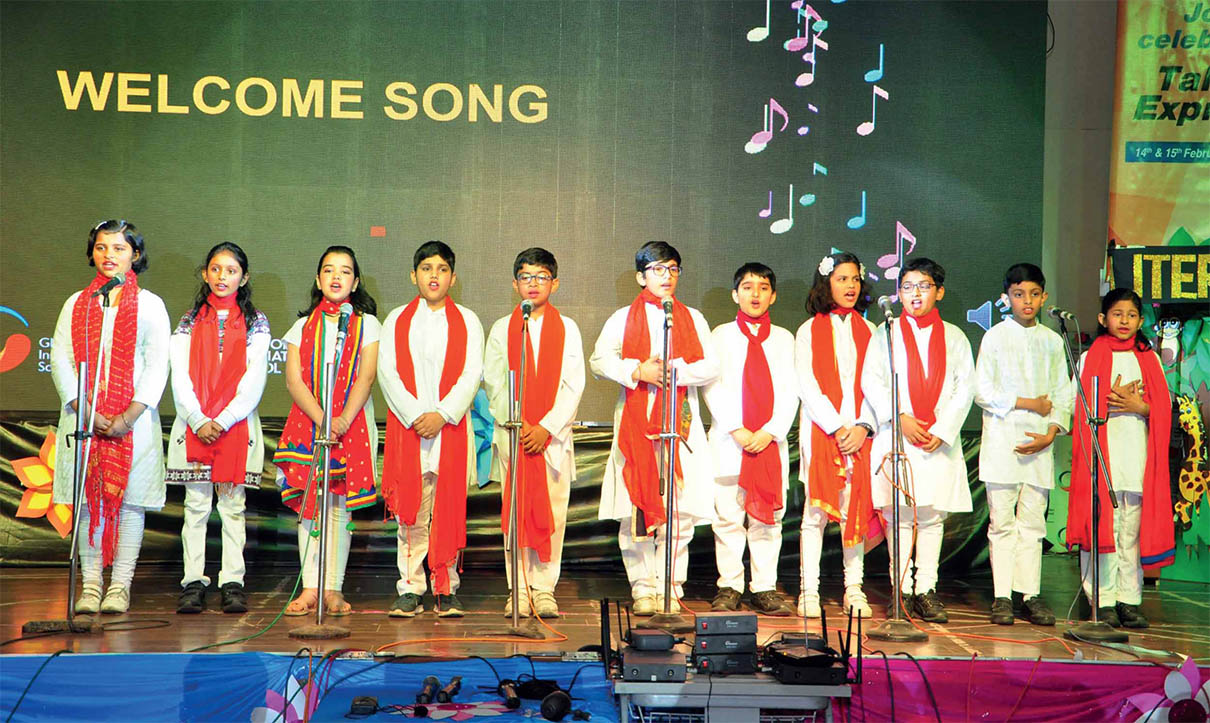 The primary wing of Global Indian International School (GIIS), Noida celebrated talent and skills as they held their Annual Presentation in the campus with complete effervescence and zeal in February 2020.
The club presentation was an amalgamation of learning and skills development among students as per the 9 GEMS framework. Each student depicted an array of talents through variety of activities conducted over a span of two days.
Grade 1 participated in the cultural event organized on the theme "Essentials of Life"- Food, Clothing and Shelter. The entire show was connected via a series of acts i.e. Nukkad Natak to share the importance of basic needs in our life. Students from each grade presented the benefits of eating healthy, wearing season appropriate clothes, and living in a solid house for safety and security. Students even presented an exhibition where they displayed beautiful projects on the food, clothes, etc.
Grade 2 presented a brilliant play on THE UNSUNG HERO "Aruna Asaf Ali". The role play depicted the contribution made by Aruna in the struggle for independence. The spirit of freedom and nationalism was well exhibited through patriotic songs and dances. The zealous performance by the little patriots left everyone spellbound.
The Annual Exhibition was also organized on "Fundamentals of Life" wherein students showcased their models based on the various topics learnt in class. They presented their investigation projects they had made with the support of their parents at home.
Deeply immersed in their own creative world, children described their works to the judges, that was done under the guidance of their teachers. The best model from each class was awarded with certificate.
For grades 3-5, the cultural presentation involved students from Literary, Dance and Music clubs. The literary club students demonstrated their talents and skills through role plays, poetry, Advertisement, News Reporting, and Tukbandi. Students not only understood the significance of expressing emotions through effective communication, they also learned to observe and understand the world of literature closely.
The Dance and Music club students presented the five elements i.e. air, water, fire, space, and earth. Each element was represented through a unique dance/vocal form that left the audience awestruck.
Asian Fusion dance form was used to depict the fire element, Kathak to depict air, and contemporary for depicting the Earth. The space and water elements were presented by the Vocal Music club students to describe their correlation with the said elements.
The presentation fest motivated our students to participate actively in activities that shape up their overall personality; these activities have helped in building confidence and groomed our students in facing various interpersonal challenges and competitions at all levels.