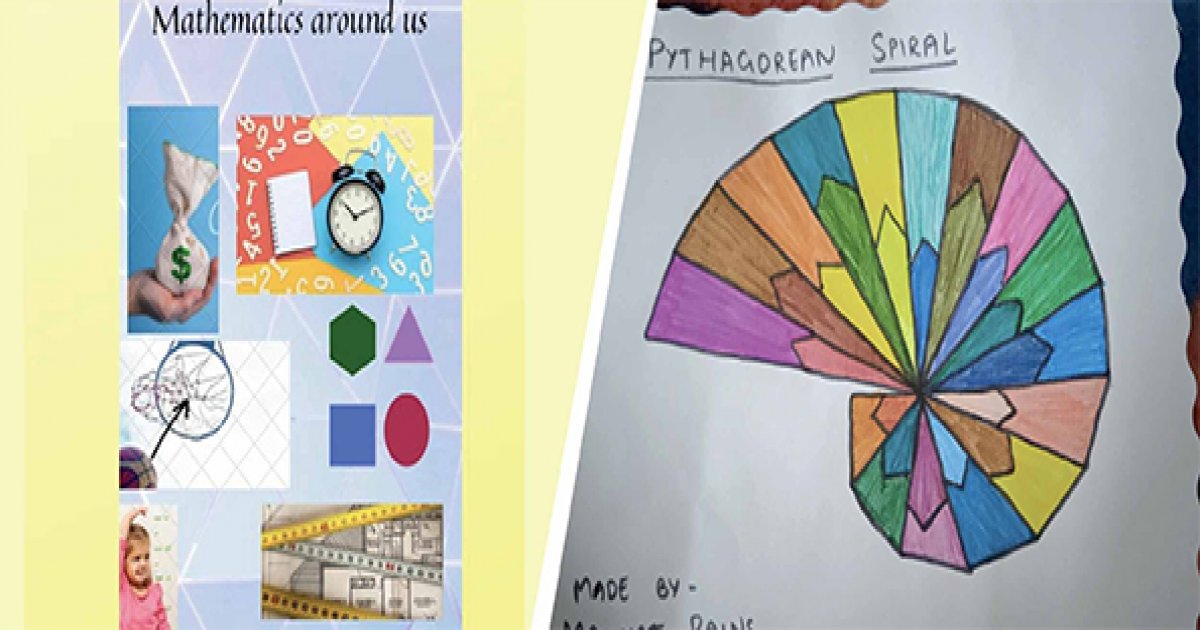 Every year, at GIIS, Noida Mathematics and IT week is organized to make the students aware about the importance of Mathematics and information technology and relate them with real life. This year we celebrated Mathematics and IT week from 14th December to 22On 14th December, students were asked to prepare their own logo design using different nd December. Various activities were planned with an aim to create interactive and interesting learning of the subject using IT tools and integrating it with art.
On 14th December, students were asked to prepare their own logo design using different mathematical shapes. Students' participation was overwhelming on 15th December when they were asked to design a "Rangometry and Mathematical Newsletter". 16th December was another exciting day for the students as they enthusiastically participated in the making of the digital posters and Mathematical documentaries on the given topics. Through this activity, our students got a chance to analyze real-life situations and also enhance their Mathematical and IT skills.
Finally, on 17th December, students of grades 8 and 9 were given an activity based on their knowledge of 'Pythagorean Spiral' whereas classes 6 and 7 were asked to design a robot out of various polygons. All these well-curated activities helped our students to enhance their creativity and imagination while also sharpening their mathematical and IT skills.
On the culmination day i.e. 22nd December, a special assembly was organized on virtual mode to acknowledge the works of the eminent mathematician, Shri Srinivasa Ramanujan. Our Principal Sir - Mr. Ganesh Sharma, Principal - GIIS Noida, and our Sr. Academic Coordinator - Ms. Madhuri graced the occasion. The assembly commenced with a prayer followed by a briefing on the Ramanujan week celebrated by Ekantika of Grade-9.
In order to encourage our students to look beyond their textual knowledge, a Mathematical and IT Quiz was organized in which Team B stood first. The members of the winning team were Arnav Pandey, Ishani Chowdhury, Akshit Raj, and Muskaan Mittal. The exemplary work of the students during Mathematics and IT week was showcased through a powerpoint presentation. The assembly culminated with the words of gratitude by our senior academic coordinator where she appreciated the efforts put in by all students and the Maths department teachers. A special mention was given to Divya and Ekantika of Grade-9, for making this event a successful one