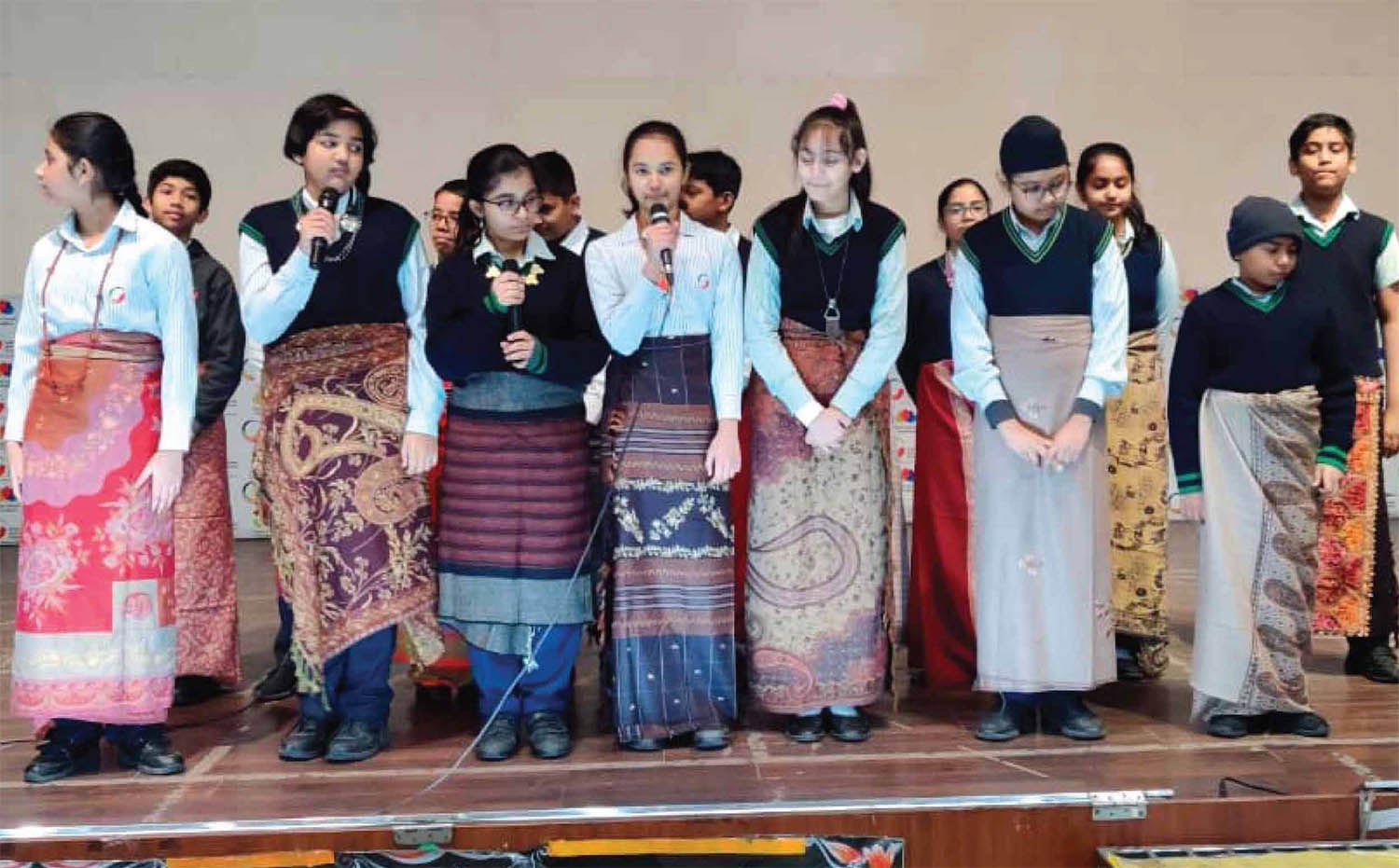 Global Indian International School (GIIS), Noida conducted an assembly to promote the 'Ek Bharat, Shreshtha Bharat' programme that has been initiated by the government of India. According to this programme, the states must connect with each other to know more about the culture, heritage and traditions of each other.
India is full of diversities. Despite diverse languages, dialects, costumes and culture, a single thread binds us together. In an attempt to boost cultural ties, a memorandum of understanding (MoU) was signed by Uttar Pradesh, Arunachal Pradesh and Meghalaya under the 'Ek Bharat, Shreshtha Bharat' programme.
As a part of the initiative, efforts are being made to boost cultural relationship between different states of the country. Each year a state and a union territory would be paired with another for interaction between their people. This exchange aims at promoting enhanced understanding and bonding between people irrespective of their religion, culture, or caste.
The students of Class 7A conducted a special assembly for the senior wing of the school in MPH. Through this assembly, they exhibited the culture of all three states i.e., Uttar Pradesh, Arunachal Pradesh and Meghalaya that enhanced their language skills. Students performed a fusion of songs of these states and even showcased their costume and traditions, which helped other students in audience understand the versatile culture of India.