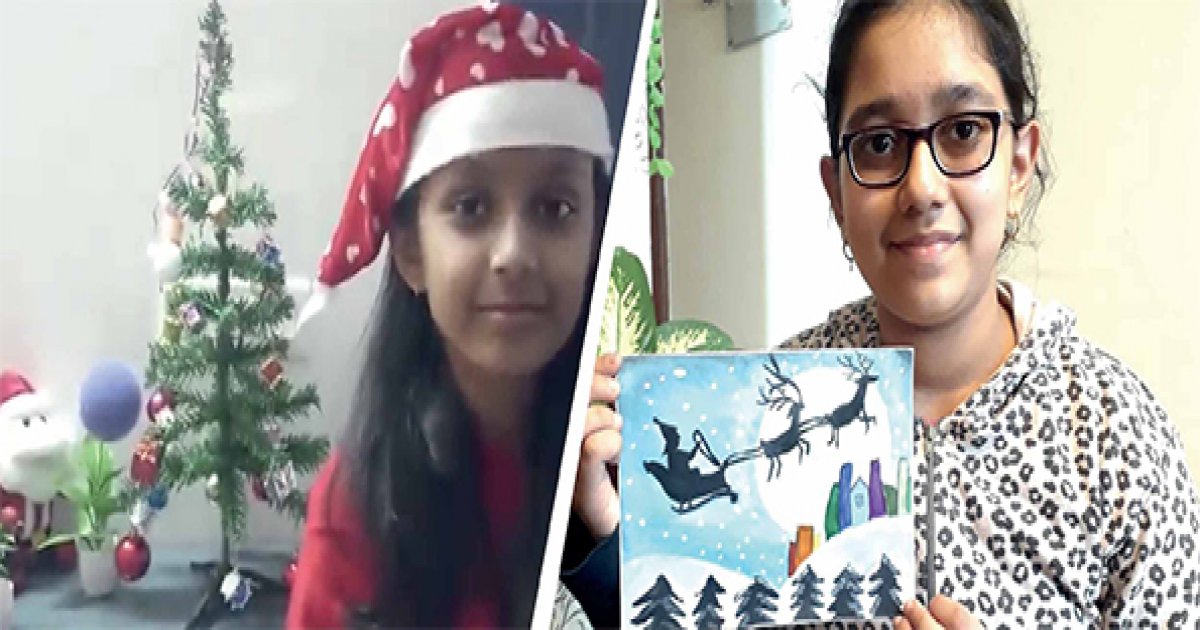 Every year, GIIS Noida celebrates the spirit of Christmas by organizing a Christmas Carnival for its students, parents, and teachers. This year, due to the pandemic, the celebrations happened virtually where the students celebrated the occasion with traditional cheer and participating in various virtual competitions.
On 22nd December, the students of grades 6 to 9 were asked to join the live art events where they enthusiastically participated in various competitions such as carol singing, Christmas tree decoration, and the making of Christmas cards, wreaths, and ornaments.
On account of this joyous festival, a special assembly was organized on 24th December. Our Academic Coordinator, Ms. Madhuri graced the occasion with her presence. The assembly commenced with a prayer followed by an introduction on Christmas by Sanjana and Shivangi of Grade 8. An Acrostic Poem based on Christmas was wonderfully narrated by Sanjana. Some fascinating facts related to this festival were beautifully showcased through a powerpoint presentation.
A movie based on the birth of Jesus Christ was shown to our students, and later a short quiz was conducted in which students from all grades actively participated. A graceful dance performance was put up by Ishani Chowdhury of Grade-7. Last but not the least, a video containing glimpses of students' performances in various events was shown to the audience. The assembly culminated with the words of gratitude by our senior academic coordinator, Ms. Madhuri Kaw. She also wished everyone Merry Christmas and a prosperous New Year.
The virtual celebrations helped in making the students feel connected to their friends and keep alive the spirit of Christmas.