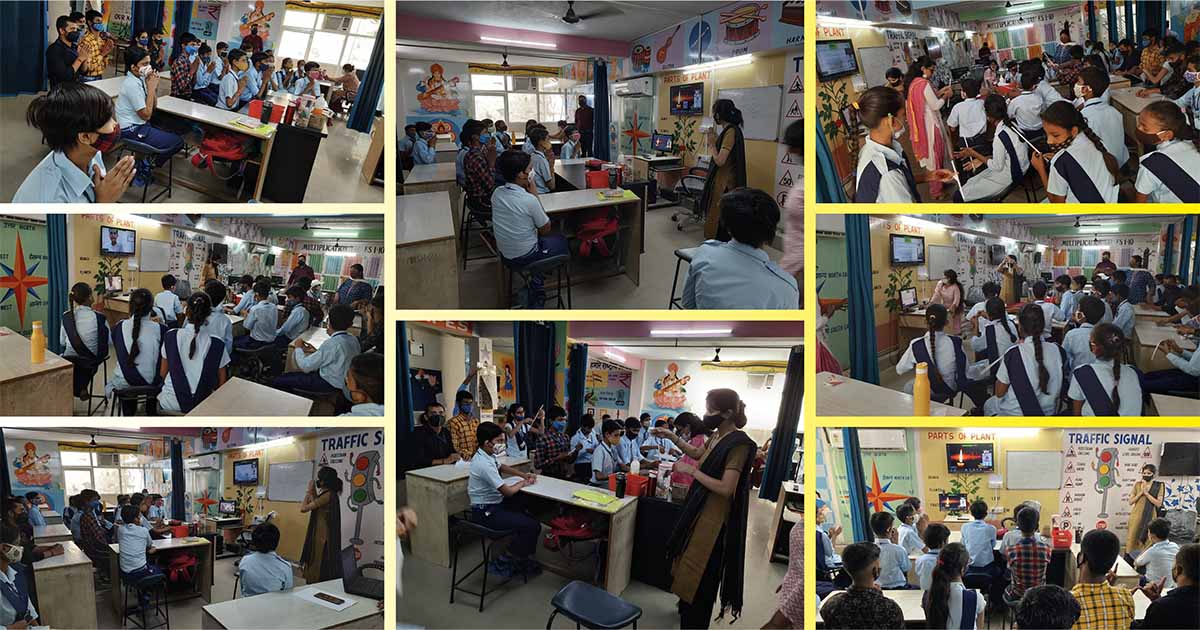 Global Indian International School (GIIS), Noida has always supported gender equality and neutrality. Be it privileged or the less privileged, each individual has the right to live, express, and grow in harmony. To support and extend help towards the Deaf section of the society, students from grades 2-5 of the campus observed 'International Week of Deaf' where they were sensitized with the problems faced by the deaf children on a daily basis through various engaging virtual activities.
'International Week of the Deaf' is an initiative of the World Federation of the Deaf which was first launched in 1958 in Rome, Italy. The day is celebrated annually by the global Deaf Community in the last week of September by organizing activities that are carried out by the respective Deaf Communities worldwide.
'International Week of the Deaf' strives to promote human rights of the deaf people and highlight topics that require immediate attention. It is observed as a holiday on every last Sunday of September to shift the attention of all governments, non-government, philanthropists, general societies, etc. to help uphold these rights.
It is the only week in a year that sees highly concerted global advocacy to raise awareness about the Deaf Community on different levels. It is about coming together, being united, and showing unity to the rest of the world. Its aim is to call for unity from the rest of the world through consistent, coordinated, and widespread mobilisation.
To support the cause, GIIS Noida in collaboration with the Noida Deaf Society celebrated 'International Week of the Deaf' to sensitize the GIIS students and spread awareness on the deaf children's needs while maintaining respect for them. Various interesting and engaging activities were conducted throughout the segment to make the deaf students feel loved and special.
Students of Grade 2 and 3 shared video messages using sign language with the special students of Noida Deaf Society. Whereas, the students of Grade 4 and 5 virtually demonstrated a hands-on 'best out of waste' activity using a PPT, giving step-by-step instructions for the same. The students got an opportunity to interact and share the skills that they learnt under their Art & Craft CCA club at GIIS Noida.
In a society that upholds conventional hearing as a norm, the activities planned & organised for the special students of the Noida Deaf Society as a part of the 'Community Outreach Programme', enabled the young minds at GIIS to understand the challenges and struggles faced by deaf children closely. The activity inculcated a sense of companionship amongst GIIS students towards the deaf community.