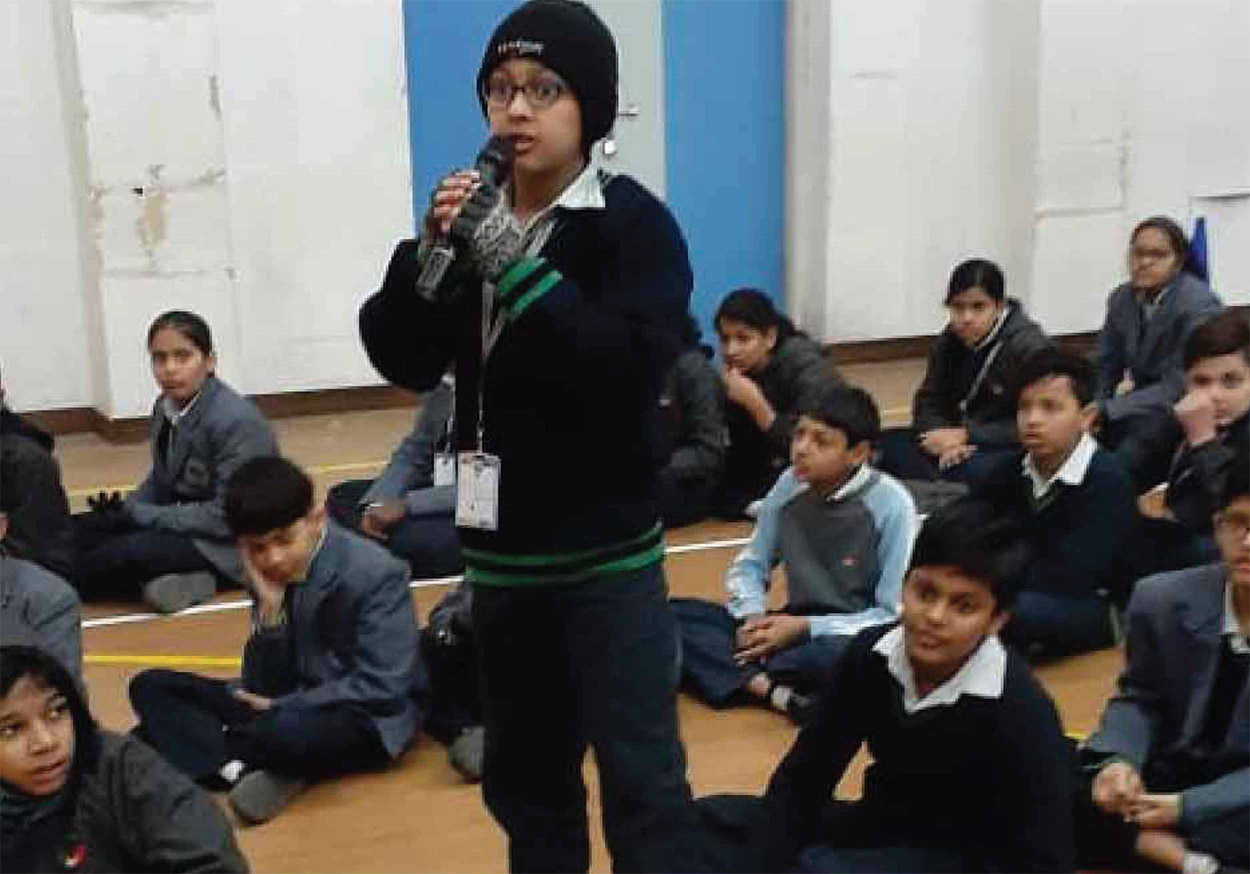 Global Indian International School (GIIS), Noida conducted an Inter House Science Quiz for grades 6-8 students, to help them revise the concepts in a fun way, before their annual exams begin. This activity also helped in developing a spirit of healthy competition among our young enthusiasts aside helping them revise their lessons.
The questions in the quiz were based on MCQ (Multiple Choice Questions) format and were asked via a medium of power point presentation. All the four houses - Chrysanthemum, Sunflower, Hibiscus and Orchid participated with absolute energy and preparation. Each house was asked 15 questions. All the three streams of Science viz., Physics, Chemistry and Biology (PCB) were covered (5 questions for each subject).
Each question carried 2 marks and if a house was unable to answer a question, it was passed on to the other house. Its correct answer carried one mark as bonus for the other team who could answer it correctly.
The quiz was prepared and conducted by our TGT science teacher. Chrysanthemum House earned first position with 30 marks, second position was won by Hibiscus in a close fight scoring 29 marks and third position was a tie between Orchid and Sunflower with 20 marks each.
It was indeed an enthusiastic and motivating affair for all the students as it gave the students an opportunity to revise their concepts and learn about the areas that needed more attention and preparation.