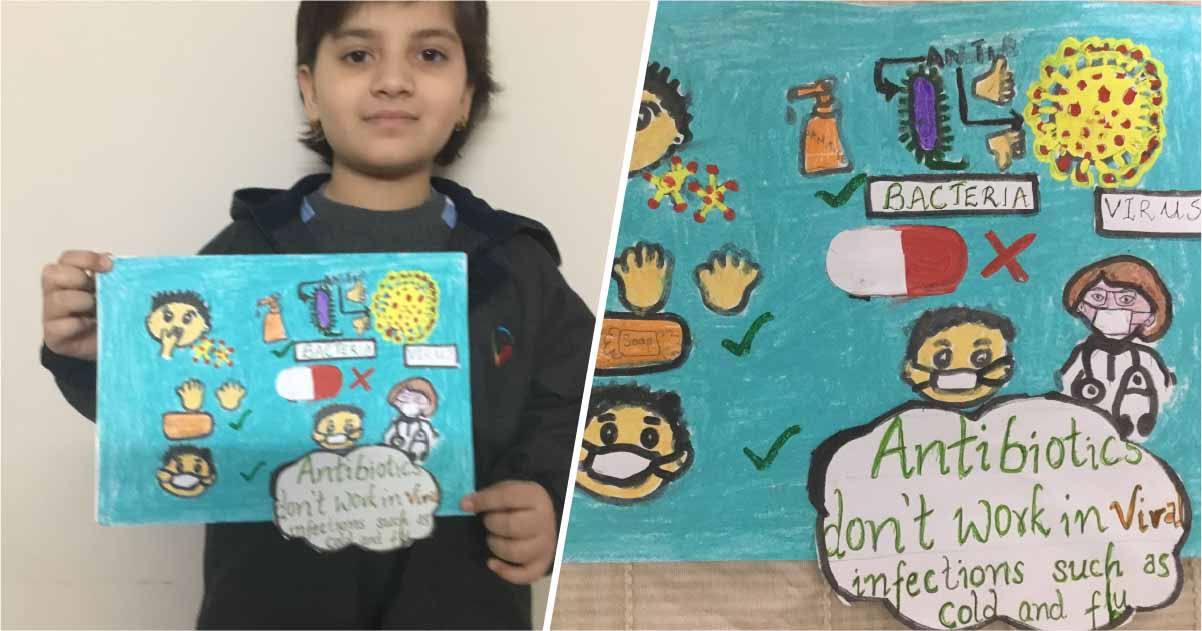 Budding artist - Ayesha Ali of Global Indian International School (GIIS), Noida has won first place in the World Antimicrobial Awareness Week organized by the BioMerieux India, a health care organization. It was an online competition that is conducted every year to raise awareness about the serious health issue of antibiotic resistance and thereby encourage people across the globe to use/handle antibiotics with care.
Antibiotics kill bacteria, but they cannot kill viral infections like colds and flu. Often they are incorrectly used for those illnesses, leading to antibiotic resistance. The main objective was to educate students about its proper use and consumption.
Numerous students participated in the competition showcasing their creative skills. Ayesha Ali designed a poster on avoiding antibiotics in viral infection and her entry has been awarded with the top position in the competition.
Her poster was a perfect piece of art that illustrated the use of antibiotics. It depicted ways to avoid antibiotics while one is suffering from COVID - 19 and other diseases.
Here's wishing the budding artist of the school a big congratulations and best of luck for her future endeavors.