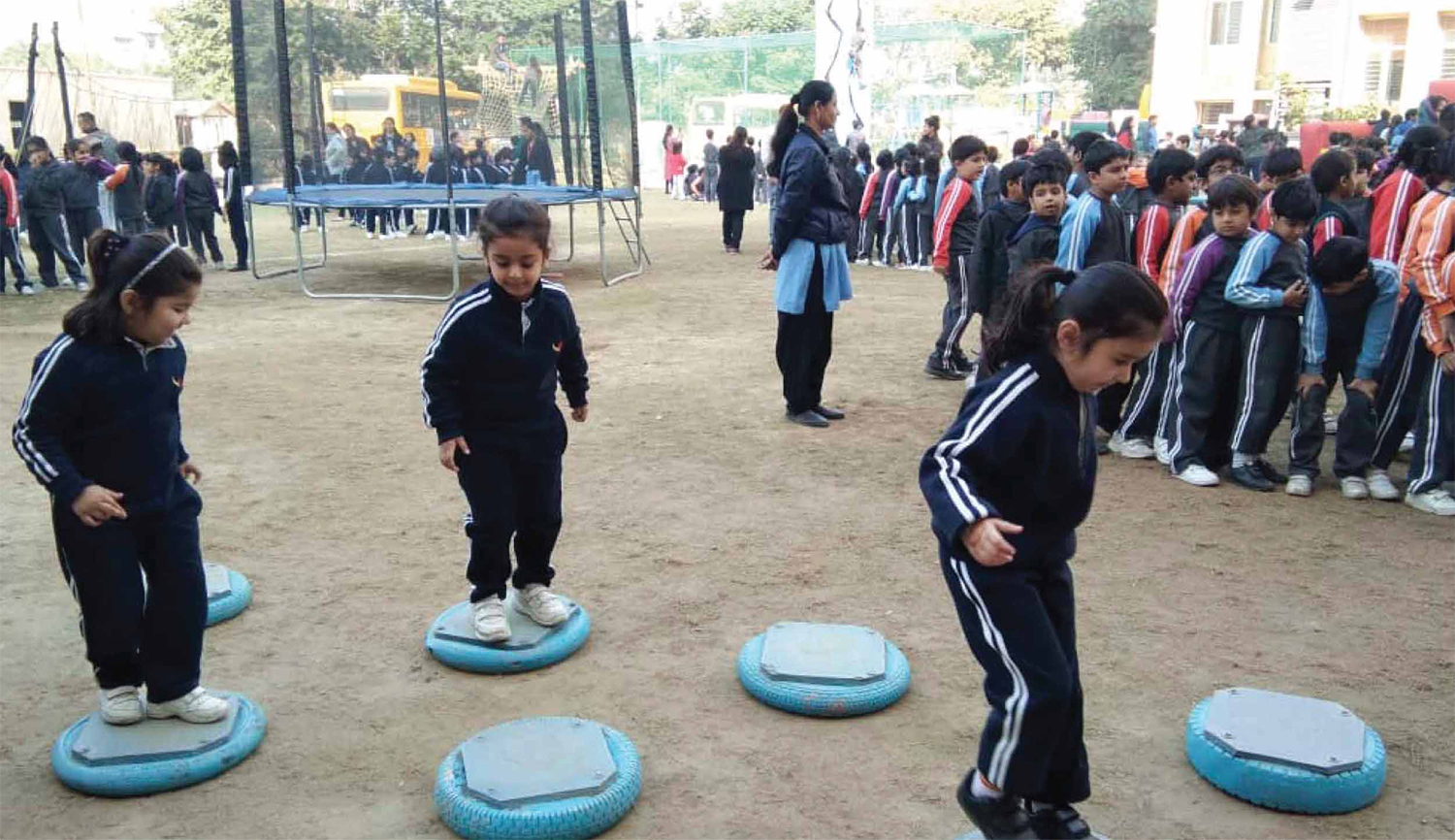 "I am a risk taker and mess maker, I am a confident doer of exciting things
I am an observant seeker of adventure, I need to play, move and explore
My busy brain craves action and novelty."
To promote learning of the children, beyond walls of the classroom, the school had organized an adventure camp for students of Pre-primary and grades 1-5. This camp aimed to develop student's physical and mental strength while enhancing their endurance, speed, dexterity and decision-making skills.
The camp encompassed an array of adventure activities such as Laser Beam, Magical Maze, Burma Bridge, Tunnel Crawl, Tug of War, Zipline, Commando Net, Hop Scotch Balance beam and Human Tank, Mickey bouncy and Magic Show. Classes were divided into groups and given different characters names such as Shin Chan, Rockstar, Chota Bheem etc.
Students participated in this camp with a lot of zeal and enthusiasm. The thrill and excitement were quite evident on their faces as they eagerly awaited their turn to experience the joy in all that was in store.
Students energetically completed all the activities and left no task undone. They were extremely excited for the Zip line and commando net activities and even managed to cross the Burma Bridge confidently. The day ended with a fantastic magic show, kids earned unforgettable memories and enriching experiences.
The adventure camp was a perfect way of enhancing their speed, dexterity and decision-making skills, inculcate courage and patience, develop team spirit and harness leadership skills among them.