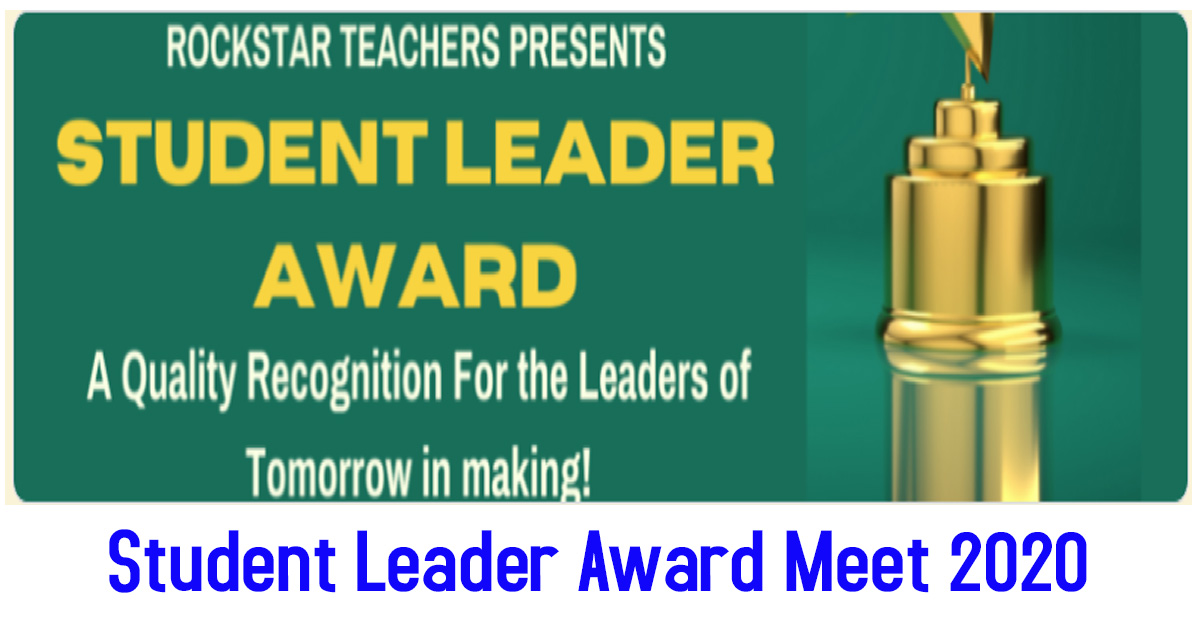 Kuala Lumpur, December 30, 2020.- Student Leader Award was organised by RockStar Teachers, where students from various corners of the world were awarded for their experiences with leadership. The students of the school were nominated by Principal and Teachers.
Students had filled the nomination form given by the RockStar Teachers association. Five students from each school were awarded with an e- certificate. A Virtual Award ceremony was arranged by Dr. Dheeraj Mehrotra who is an Academic Evangelist and the Chairperson of RockStar Teachers Association. The aim of this award is to inculcate students' leadership ability and recognising the hidden leaders in students to make them global citizen's as the world needs leaders, not followers.
The virtual award meet was conducted on 30th of December. It was a well –commemorated and grand event. It started with the introduction by Dr. Dheeraj Mehrotra which was followed by enlightening and informative speech by the Guest of Honour Ms. Rachna Bhimrajka, who is the founder of FUN2LEARN and Ms. Nagi Ishihara who is theManager of T-TEC lab,Japan.
Ms. Rachana stated the importance of life skills towards achieving leadership whereas Ms. Nagi explained about the practical use of leadership skills by rightfully taking the example of TOYOTA industries to convey her idea on the topic. After their valuable speech all the awardee's also presented their views on Leadership Excellence. Students of more than 10 schools were awarded.
Lastly Dr. Ushavati Shetty briefly summarized the main aspects of leadership by elaborating on the life of Dr. A. P. J. Abdul Kalam
The award ceremony was concluded with a closing remarks and a vote of thanks by Dr. Dheeraj Mehrotra.