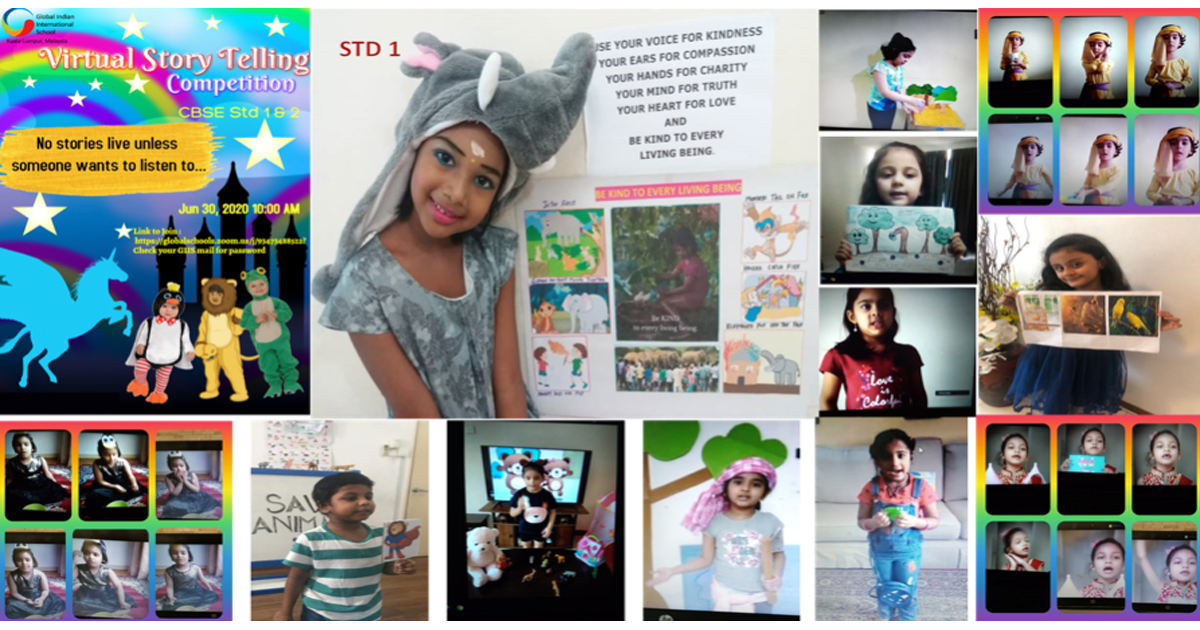 Competitions are the best means to build a child's confidence and these help in enhancing a child's oratory skills.
Considering the current situation, a physical presentation was not possible.Therefore, Inter House English Story Telling Competition, for Lower Primary students of classes 1 and 2, was conducted on the virtual platform on 30th June 2020 over Zoom.
Thirty finalists from different sections participated in the competition with great enthusiasm. Students were prepared for the narration with all the relatable props. Children were excited not only to narrate their own stories but also to listen to their friends' stories. Every story had a moral. The participants manifested themselves as expert story tellers. It was a pleasure to watch them perform and narrate.
Photos: https://drive.google.com/drive/folders/1ngZIrWxHUATIfWL61B5TykiZopzuUnOW?usp=sharing