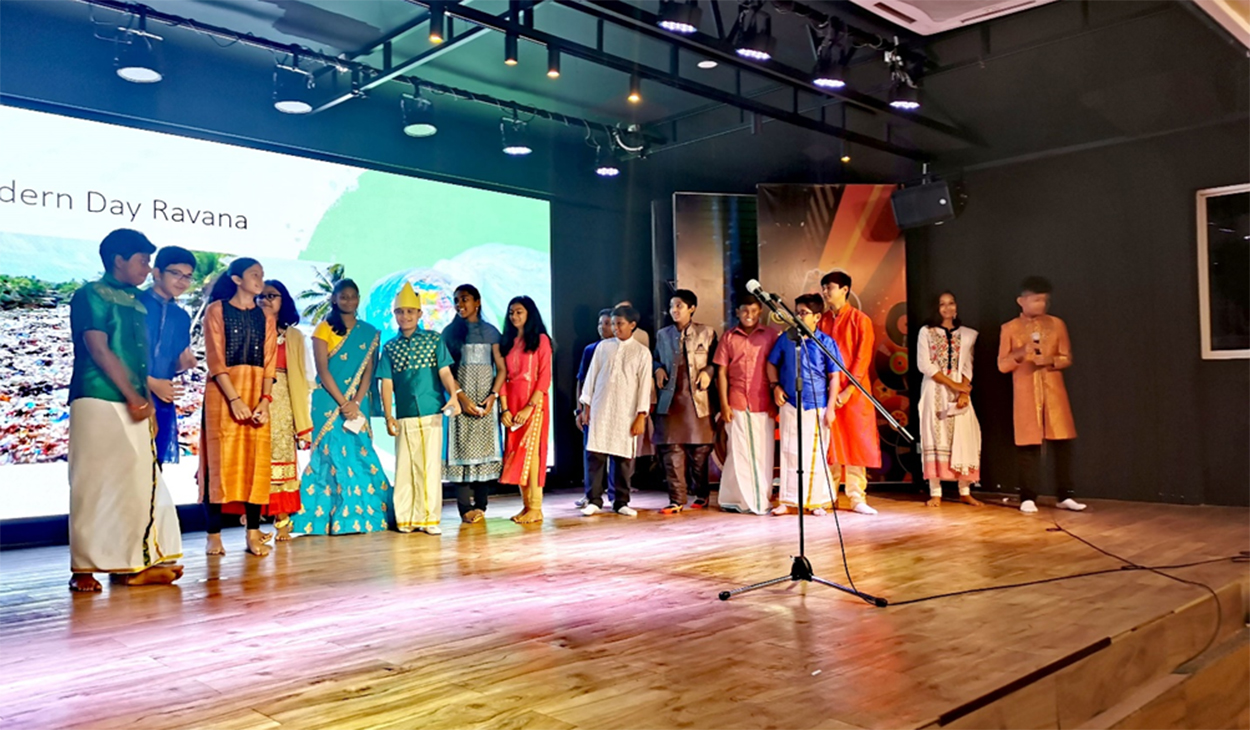 Light a lamp of love!
Blast a chain of sorrow!
Shoot a rocket of prosperity!
Fire a flowerpot of happiness
The celebration of Diwali also known as the "the festival of lights", came alive on 26th October at GIIS Cambridge Kuala Lumpur Campus. It was indeed a breath-taking site as the whole school wore a festive look. the teachers and students had come to school dressed in traditional attire. The special assembly was held in the auditorium at 7:40 a.m.
The students of Year 7 hosted the assembly and they educated the students about the harmful effects of firecrackers. The students of Year 6 danced to a welcome song. The lit up diyas and the dark effect created a beautiful atmosphere in the auditorium.
Students of Year 8 performed a role play "Modern day Ramayana" to bring an awareness on the modern day Ravana (Plastic). The play made us aware that we are letting Ravana (plastic) thrive and it would be harmful to mother earth. We have to pledge to get rid of plastic and save the earth.
Students of Year 9 danced away to a Diwali song that had the audience sway to the music.
Students of all nationalities and religions had come dressed in their traditional attire and hence the spirit of unity was evident in the campus.