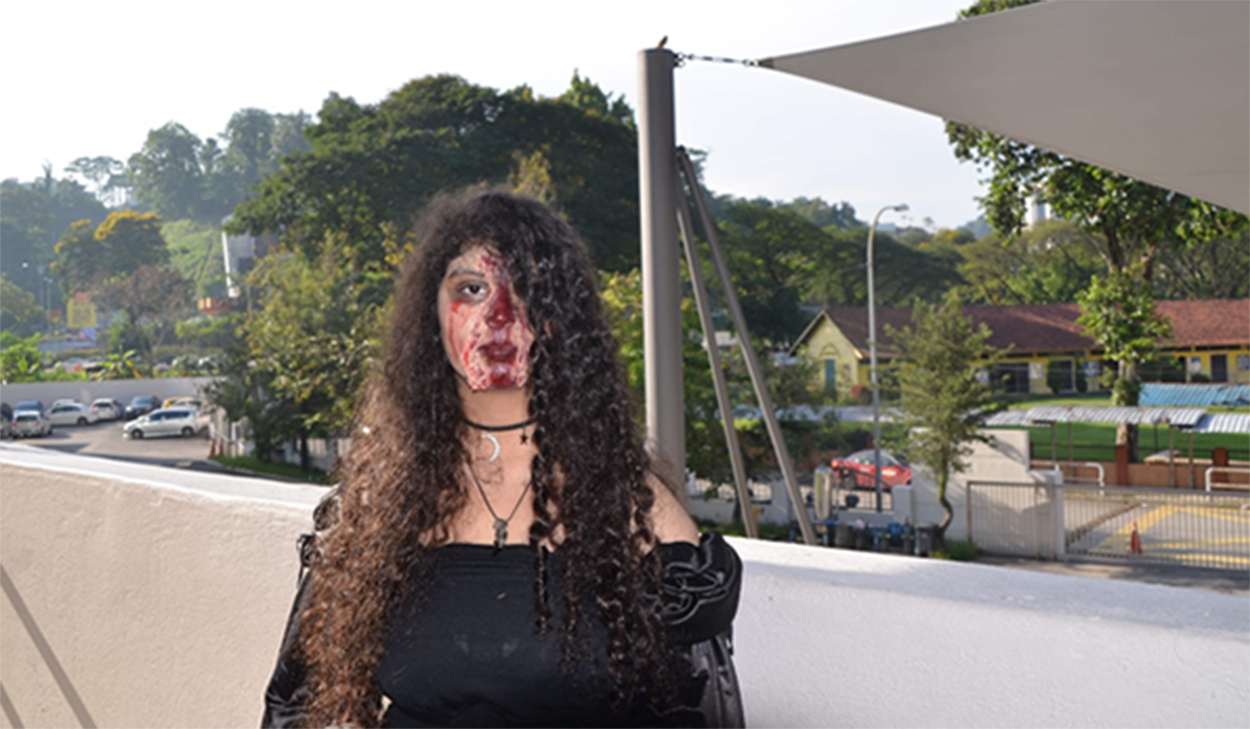 You can celebrate Halloween by watching a horror movie, reading a spooky story, or spending a night in a haunted house. You can even visit the GIIS Cambridge Campus to celebrate this memorable occasion.
GIIS Kuala Lumpur Cambridge had a celebratory Halloween's day on 5th November 2019 with the entire campus looking spooky with witches, gnomes, fairies and storybook characters walking into the main auditorium at 7.40am for a special assembly.
Students of Grade 6 conducted the assembly and read a poem about Halloween. The students had come dressed in their best Halloween attire and the campus certainly wore a spooky look.
To tap the creative minds of our students from Year 1 created scary bats and students of Year 2 made their own pumpkins. The energetic Year 3 kids made cute black cats and Year 4 and Year 5 made their own black witches. Not to be left behind, Year 6 and Year 7 used clay to carve their own monsters and students of Year 8, Year 9, Year 10 and Year 11 were divided into groups and had fun activities like Halloween puzzle solving and face painting to be done in an hour.
It was an eventful day as the students got to present their Halloween costume to the whole school. In the end, students were seen singing..." Halloween has to come too soon, pick up your witch hats and don't forget your broom".