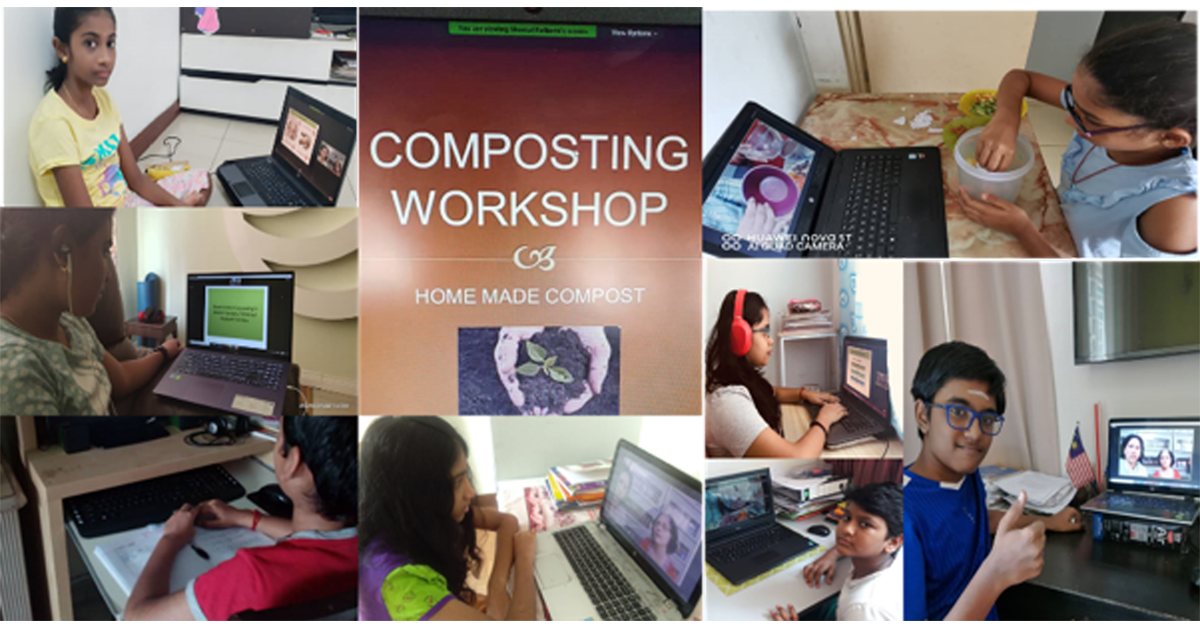 KUALA LUMPUR, 2nd July 2020: A webinar workshop- 'Go Green & Innovation' - on home compost making was conducted on 2nd July 2020 for classes 3 to 7 of both CBSE and Cambridge. Ms. Rohini and MS. Snehal from Pune, Maharashtra, demonstrated the process of compost making by way of audio- visual aids. Ms. Snehal is associated with Jankalyan Samiti's Paryavaran and Rastriya Swayamsevak Sang. They also gave a description of the materials which would be appropriate for a good compost. Students were also told about the materials not to be used in making the compost.
Ms Rohini explained about the easily available containers, which would be helpful in making a good compost. Ms. Snehal, who has her own terrace garden, also emphasized on brown leaves compost; which could be made in the school premises, societies and backyards. Description of the process of making compost followed a live demonstration of it. Several tips were given by Ms. Snehal and Ms. Rohini to create awareness about the benefits of composting.
The workshop ended with a question and answer session. Take Away Message at the end of the presentation was- if properly guided, the youth of today could definitely make a difference in conserving the natural resources. Ms Snehal asked the students to nurture the plants. She also told the students how they could make saplings at home and distribute them. Our guests believed in spreading awareness among youth towards eco-friendly products.
It was an enjoyable, informative and helpful session for the students and teachers. The compost workshop would bring an awareness among the students to save our environment. We should often have such sessions.
Photos: https://tinyurl.com/yaj3d8vc