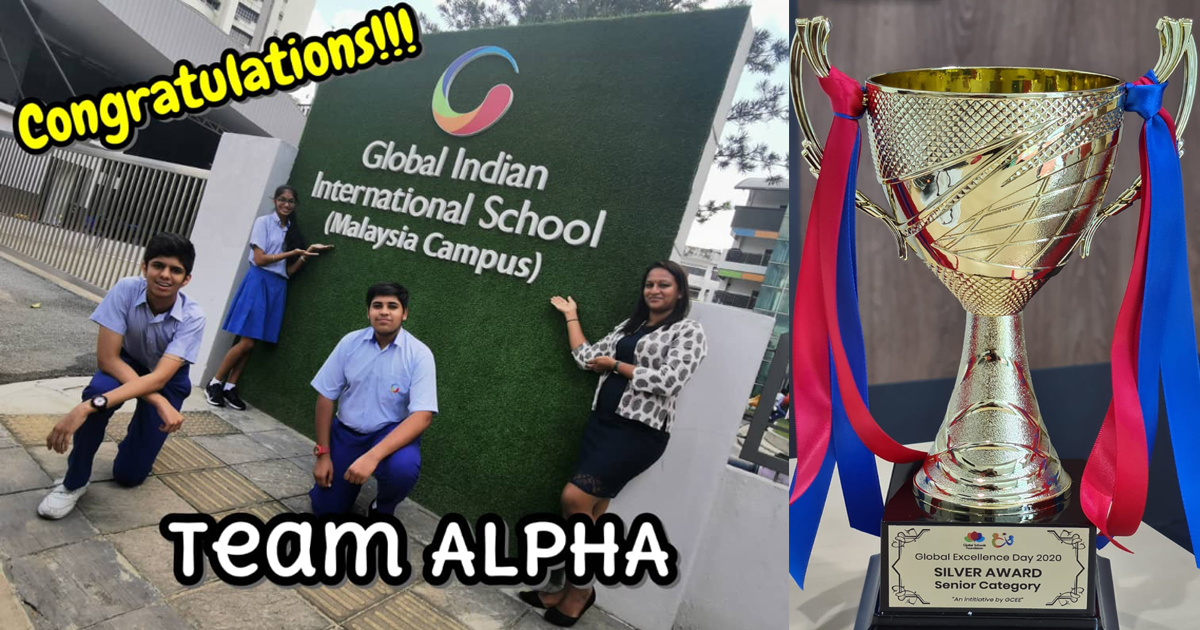 The Global Indian International School has always set remarkable standards not only in the curriculum but also aligned with the activities and projects conducted. With the same perspective in view, the Inter-Global School QC Competition was held in commemoration of the Global Excellence Day, an initiative by GCEE (Global Centre for Education Excellence) for the 20th Anniversary of Global Schools Foundation. It was held on the 18th of September 2020, Friday. Three year 11 students, Karu Julian, Peyrishka Shamini and Pranav Kashyap took part in the Senior Category competition.
There were several stages that took place before the event. The initial stage was to choose the topic of presentation. Guidelines and templates were given beforehand for the students to fill in. The next step was to take the recording of the presentation and to send it to the link that has been shared. Later on, students also took a 7 minute video on behind the scenes. It was indeed a mesmerizing experience for the students as they researched the problem content and found solutions for each issues stated.
On the day of presentation, students managed to answer all the questions asked by the juries. In the keenly fought competition, Global Indian International School Kuala Lumpur managed to lift the Silver Award in the Senior Category. The presentation was adjudged by the external juries. The judges opined that the standard of the competition was so good that it was difficult to choose the winners.
The competition was indeed a fruitful one for students as it helps students to build additional skills outside of the classroom. Students were able to enhance knowledge, clarifies confusion, to have proper understanding of the subject, to learn about the methods and issues and to build problem-solving skills.