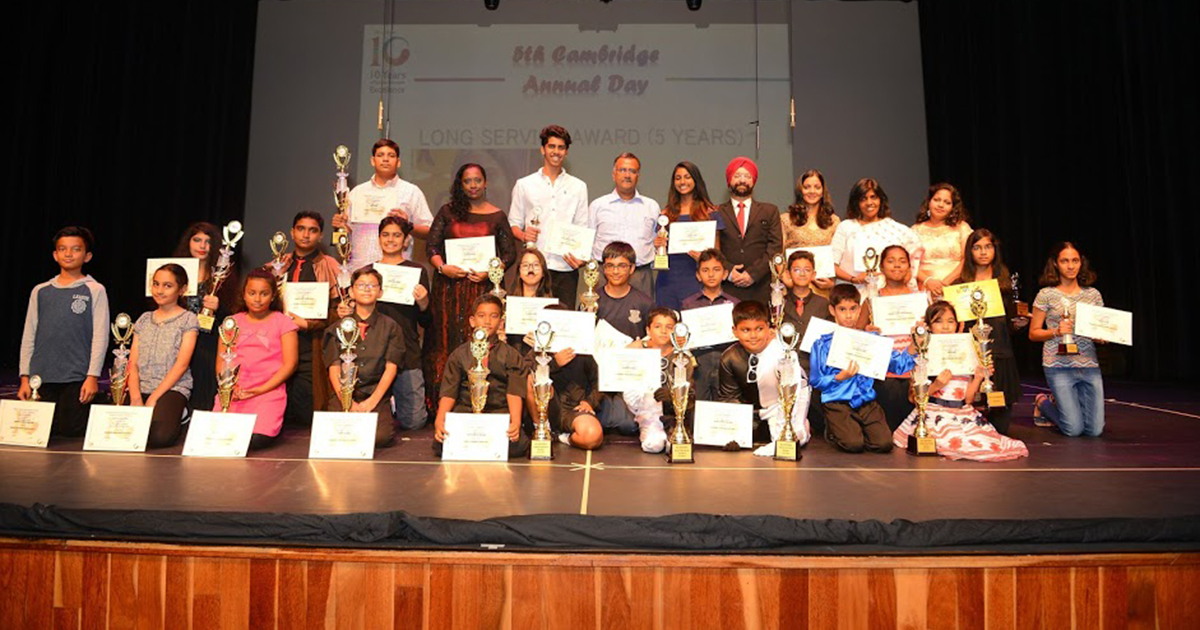 The 5th GIIS Cambridge Annual Day entitled "Now You See Me! - more than meets the eye" was centered on the theme of "Illusion". It was successfully staged in March 2018 at the Temple of Fines Arts Auditorium here in Brickfields, Kuala Lumpur. . It was presided over by our Country Director Mr. Manoj Nair and the Principal Mr. Harvendra Singh Khalsa.
The event commenced at 6pm with an enchanting "Drums Circle" by the talented school music band followed by a speech by the Principal, Mr Harvendra Singh Khalsa highlighting the school's achievements for the academic session 2016-17 in his Annual Report.
The Temple of Fine Arts auditorium was livened up to the artistic ingenuity and enthusiasm of the performers with mind blowing costumes and sets which added zest to the performance of the students. The audience taken on a whole new experience, challenging their senses with unbelievable performance that uplifted the theme "illusion" such as the "camouflaged dance", "shadow dance", "mirror dance" and "glow in dark dance". The drama "Now You See Me" included thrilling scenes of wizards and magic added more excitement to the program.
The students were also awarded prizes for excellence in academics and outstanding achievements. Other than annual "Academic Excellence Award" and "100% Attendance Award" recipients, Sankarsh Kaushik Narayanan, PrishaPalani and Aditya Singh were given special awards for being the Cambridge Checkpoint (2017) toppers while Krithik Roshan Noormal and Thulassi Devi Umapathy were awarded as the IGCSE (2017) toppers. Nakkesha Sathya Mathiazhagan and Sonnika Sundar were extremely thrilled when their names were announced as the "Student of the Year" for the Primary and Secondary sections respectively. In addition, Ms V. P. Inbavathy, Ms Sherlene Raji, Ms Shamala Jayabalan, Ms Manjula Narayanan, Ms Nor Azila Mat Rasid and MS Arivuselvi Govindarajan were awarded the 5 years' service award for their dedicated years of service.
Last but not least, the much awaited performance by the teachers and the program was wrapped up with the vote of thanks presented by the hosts for the night. It was no doubt that this year's Annual Day was truly a dreamlike experience for both the audience and the performers!
2017-18 Cambridge Annual Day Album #1: https://photos.app.goo.gl/dLc0sHhLGAq35tfo1
2017-18 Cambridge Annual Day Album #2: https://photos.app.goo.gl/nyI18MBPDtwgTFlt1