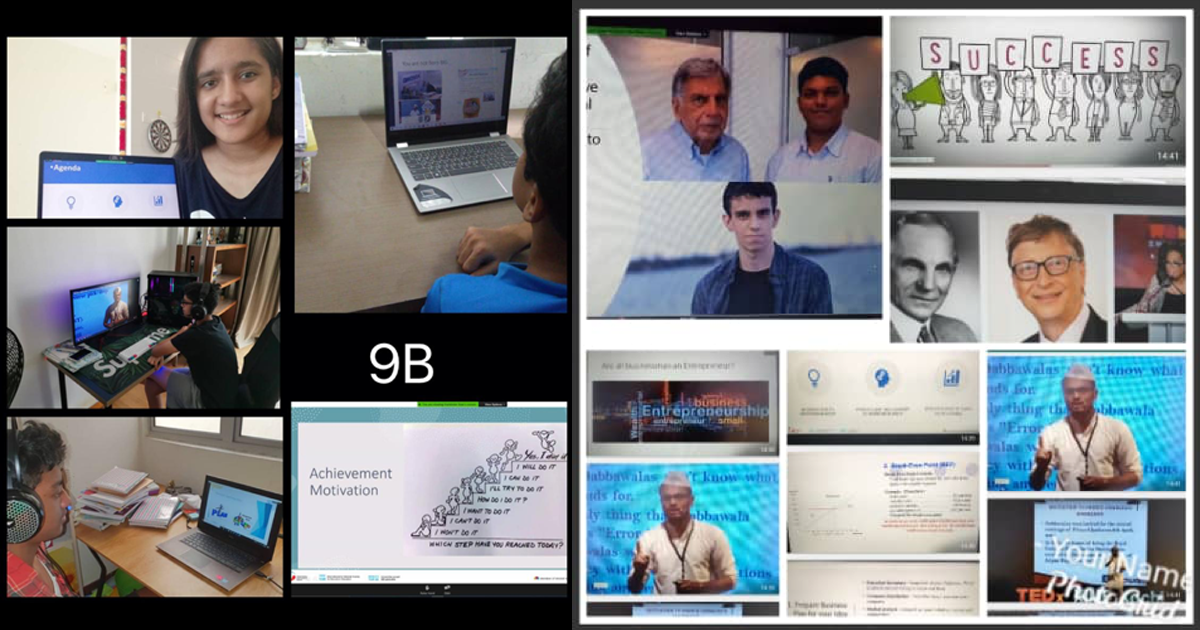 Kula Lumpur 24 Jun 2020:
"If opportunity doesn't knock, build a door" - Milton Berle.
An entrepreneurship workshop was conducted by Ms. Harbinder Kaur on 24th June 2020 for classes 9-12. The main objective of the workshop was to give the students more knowledge on entrepreneurship and how to start one's own business and become successful in it.
Ms. Harbinder Kaur shared interesting stories of various successful entrepreneurs who struggled to achieve their goals and targets which taught students that not everyone is born big and one should work hard to achieve his goals. Students were shown different videos like the Ted Talk given by Mr. Ritesh Andre. They were taught how to manage their customers, orders and business in the future. Students were also tested on their knowledge in entrepreneurship.
The host of the workshop, Ms. Sandhya Iyer commented, "Thanks to technology! The options available to entrepreneurs today have exploded. Students would have definitely got a better understanding of the concept after the workshop." Sushrut of 10C expressed his gratitude to the teachers for conducting an informative workshop which was well-researched.
It was a very helpful, informative and interactive session. It was indeed a great experience for the students and they look forward to more sessions like this in the future.