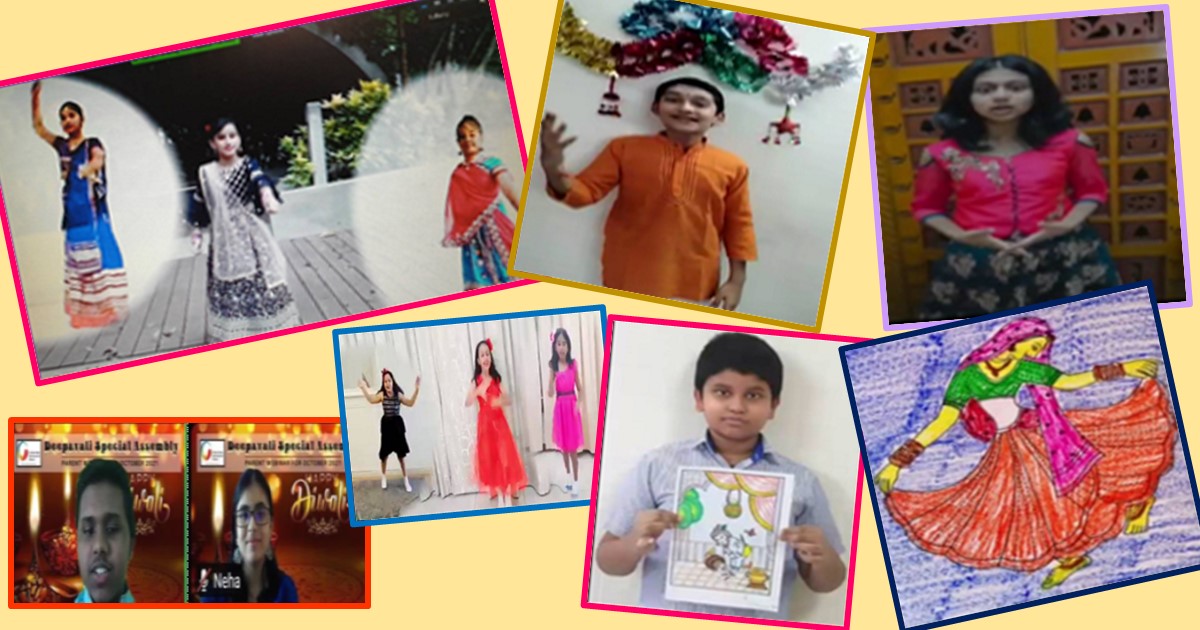 Kuala Lumpur- 8 November 2021: Diwali is the festival of lights. It is one of the world's most recognizable festivals and symbolizes the 'victory of light over darkness, good over evil, and knowledge over ignorance'. It is also the day that marks the return of Lord Ram to Ayodhya with his beloved wife Sita and brother Lakshman after defeating King Ravana and completing 14 years of exile. On 29 October, GIIS KL organized a special assembly for GIIS Parents and students to celebrate Deepavali.
The assembly began with a motivational speech by Principal Dr. Dinisha Bhardwaj Singh followed by devotional songs, various dances, and a mosaic of drawing and painting done by our CBSE students from primary to higher secondary. Before this event, an Inter House Solo Singing Competition for Lower Primary was held on 27 October 2021 on a virtual platform. The participants from grades 1 and 2 had put forth their enthralling performance. The competition was judged by a renowned pianist Ms. Jyotsna Prakash. The video of the performance from the competition was shared and the winners were also announced during the assembly.
Both the Emcees Neha and Jannaditya of Class 11 did a wonderful job. The event ended succesfully.