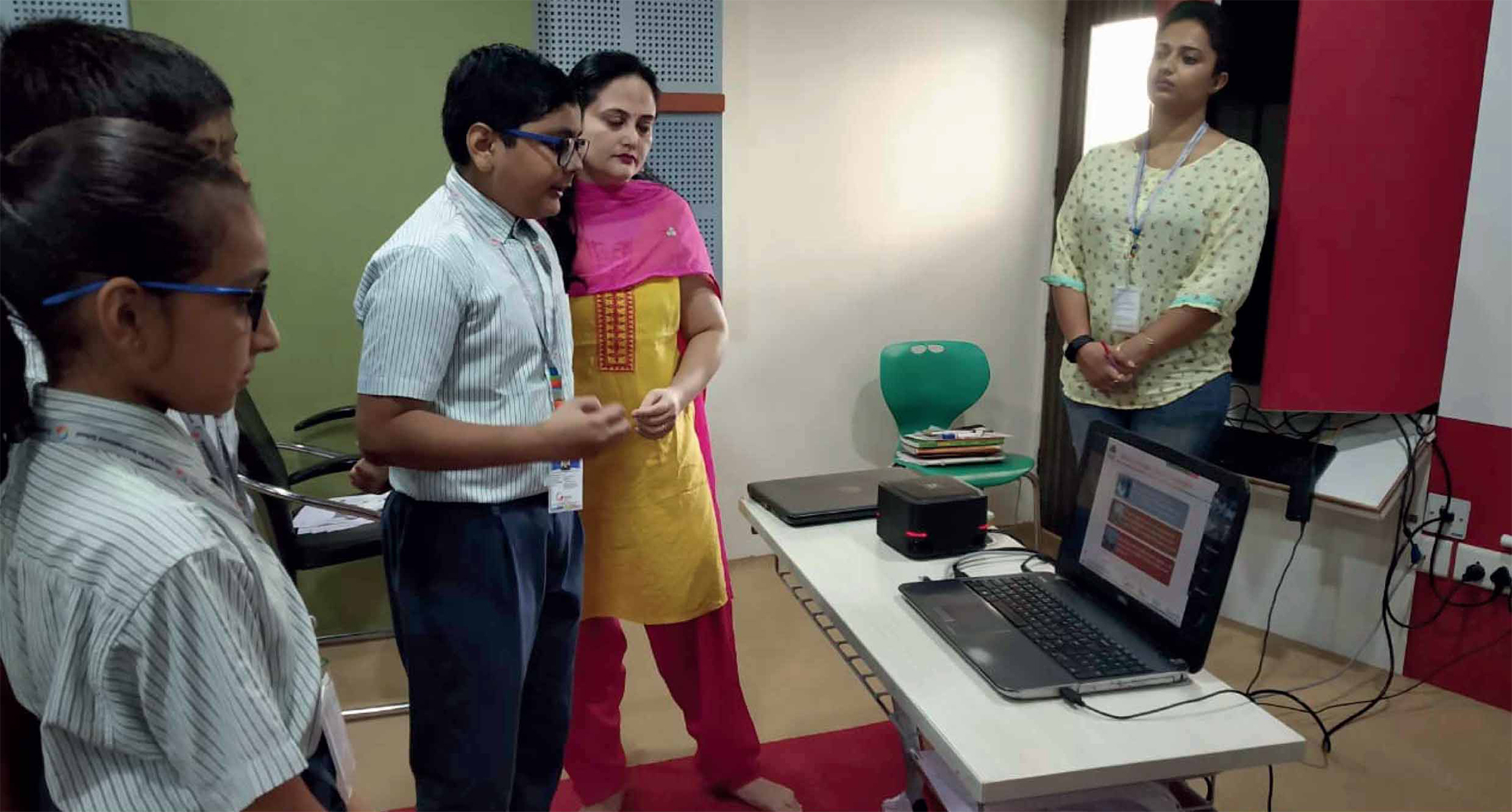 The Global Student Exchange (GSE) programme has always encouraged students across all GIIS campuses to share their ideas, concepts and exhibit the presentation skills as a team and also as an individual.
The topic for this GSE project was "Create a New Specie - plant/animal" and the participating students were from Grade 7. There were six teams from the following GIIS campus - Smart Campus Punggol, Ahmedabad and Whitefield campus Bangalore. Each campus had two representing teams and the final presentation was carried through Zoom.
The results of the competition are as follows:
1st Position - GIIS Ahmedabad (Specie: Recombinant Moss - Citereria Globalica)
2nd Position - GIIS Smart Campus Punggol (Specie: Hybrid - Shigion Animal)
3rd Position - GIIS Ahmedabad (Specie: Yuganosaurous Animal)
All the teams had to come up with a new unique species with impressive characteristics for the benefit of protecting the environment. The theme focused on the power of imagination of the students and aimed to build their confidence in presenting the research ideas. The judges - Mr. Kavan Mehta and Ms. Parameshwari from GIIS Smart Campus, Punggol congratulated all the participant and they said that usage of technology in the presentations was impressive.
GIISians are known for their excellence and with this project, they have proved that they are for sure aspiring young scientists of tomorrow! Students enjoyed this activity and found the topic interesting & engaging; they presented the journey of their creations through videos and photographs.