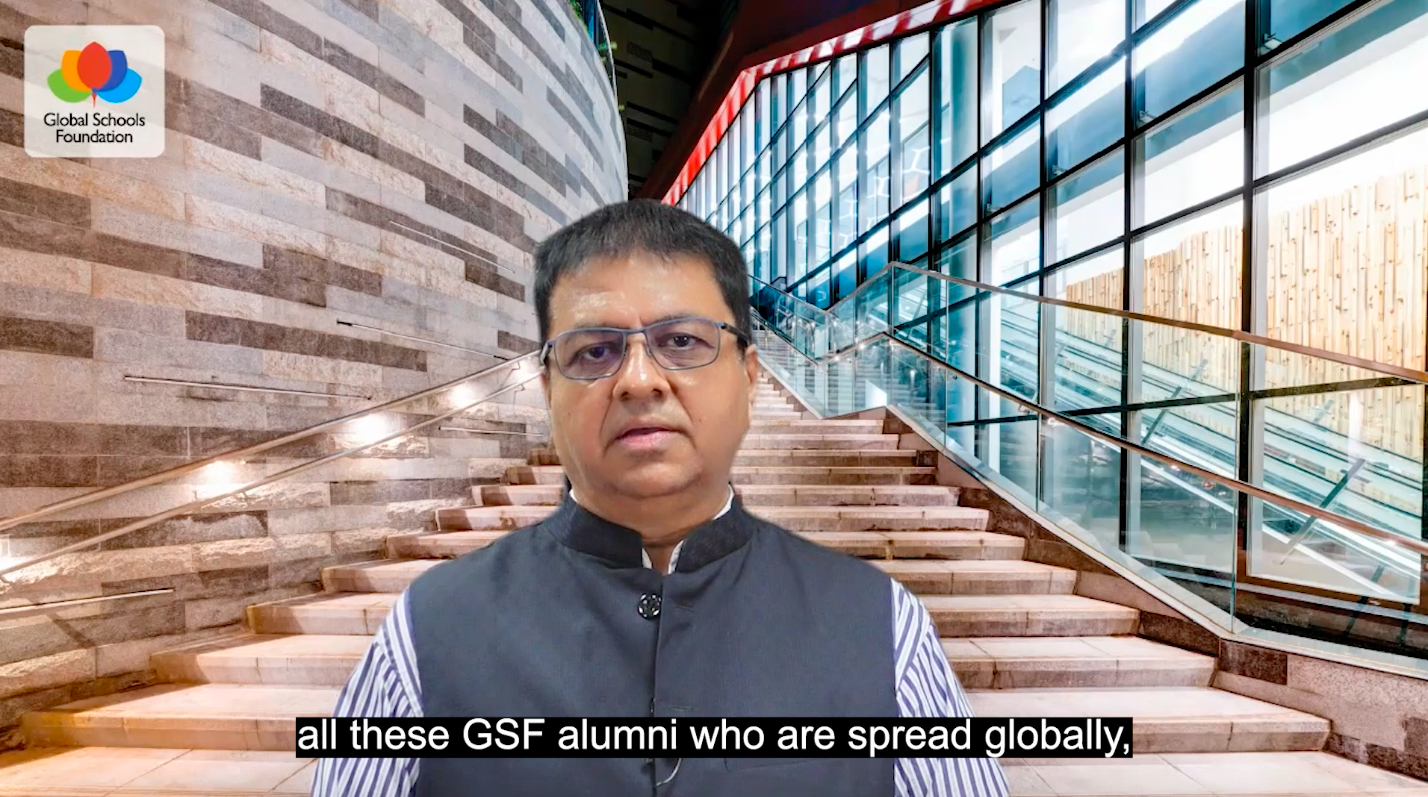 Hello friends are very, very happy teachers day to one and all.
This is one specific day of the year that we always look forward to, with lots of eagerness and excitement. And it reminds us to tank, the most core members of our family. You are real frontline heroes, our teachers. It reminds us of the valuable roles played by you in building the lives of our future generation. It also highlights the immense deed that you have performed by hand holding the most vulnerable students during the tough times of the pandemic. Every one of us has a favourite teacher, one who has inspired us, one who has motivated us, and one whose memory has remained in our hearts and might even years and decades after we have graduated from the schools, I have fond memories of my math teacher to who was very soft, but super fun, ensuring that we learned each concept 100%. Most importantly, he taught us critical values that left an unforgettable impact during our student life.
I am sure you to ensure that each of your students receive values based education. We are very proud to say that for the past two decades, you have had an indelible impact on our students. In fact, you have shaped the lives and personalities of over 60,000 students who have had their schooling journey at gsf schools. As a result, all these gsf alumni who are spread globally, are doing exceedingly well in their personal and professional lives. Now as we approach our 20th year anniversary, our family of teachers have ensured that every student be in whatever state of learning climbs the ladder of success. Some of you who have been pioneering teachers from day one, and many of you have shared more than decade under the gsf schools. You are not just proud members of the institution, but continue to guide the school and its students with your smart academic leadership and deliver strong academic and deep results. You have taken it upon yourself to ensure that our students get the best education and the world communities recognise our schools as good schools and great place to study. More and more capable teachers join their ranks as we expanded and bestowed high quality teaching and learning that was conducive to the times. Not many will know our teachers have some of the best credentials in the industry.
As a school, we have more than half of our teachers holding postgraduate degrees, and over 1/5 of our teachers holding post doctoral degrees. Each one of you has brought in tonnes of rich experience and global experience to each one of you has acquired more skills and competencies during your wonderful journey with GSF. As a result of your continuous commitment, you have built a formidable track record for the students and the schools have a strong rapport with their parents. Under your guidance and leadership, we have managed to steer through several lows in the economy and have indeed passed upon new heights of academic excellence. We are sincerely grateful for your service, and sacrifice. I'm certain your service comes with many undisclosed sacrifices. Thank you for everything you have sacrificed yourself in the gsf schools. I'm grateful every day there are teachers like you who put their personal commitment on the line. I may not know each one of you personally, but I feel the sacrifice you and your family go through every single Good day, you have stepped up to the roles and responsibilities by getting acknowledged as the IB or Cambridge trained teachers.
You have also shown commendable professionalism and argument. While getting up skilled and talented schools have one of the largest number of international baccalaureate and igcse teachers. Student results say it all our heartiest congratulations to each one of you for achieving stellar results over the past few years. With over 70, IB toppers, and Nearpod experts with 130 igcse, Cambridge topless, and one CBC, Asia and Middle East topper, you have made a dream come true for any school that aspires to become an Ivy League school. Those of you who are cbse teachers have uniquely combined global best practices from top rated countries such as Finland, South Korea and Singapore and blended them beautifully with the cbse curriculum. This has enabled you to deliver a world class cbse education to students from 45 different nationalities. In order to serve more communities are more nationalities.
We will continue to add additional new curriculums to our schools to solve these unique educational needs. You have upskill timely to help the schools embrace the digital technology and position itself as ahead of the curve. You have made sure all your colleagues were trained well, to handle the new teaching gadgets and platforms and familiarise themselves with concepts of data analytics, such as severance. Your timely adoption of virtual and blended learning helped us overcome the mental and physical challenges faced by the students during the covid 19 pandemic. I sincerely congratulate each one of you for adapting to the new system quickly and seamlessly. The best part was, you have delivered the lessons with the same or better standards and even higher dedication as before.
As they say, when the going gets tough, a tough gets going. You showed the world how you can deal with the challenges and how diligent you were to bring the gsf futuristic vision to life. Now as we aim to impart more and more benefits to our students, you will be the ones leading from the front through innovation. Each one of you have been a part of our innovation journey through global annual Leadership Summit or gas and have contributed meaningfully to help the students and institution achieve higher benchmarks. Your dedication, motivation and inspiration is an invaluable asset to the organisation. And as late Steve Jobs once said, You can't connect the dots looking forward. You can only connect them looking backwards. So you have to trust that the dots will somehow connect in your future. You have to trust is something your gut, your destiny, your life, karma or whatever. This approach has never let me down and it has made all the difference in my life. We can't agree with you anymore. Keep doing the exceptional work. As always. Thank you and have a great year ahead.
To watch the full video, click here.